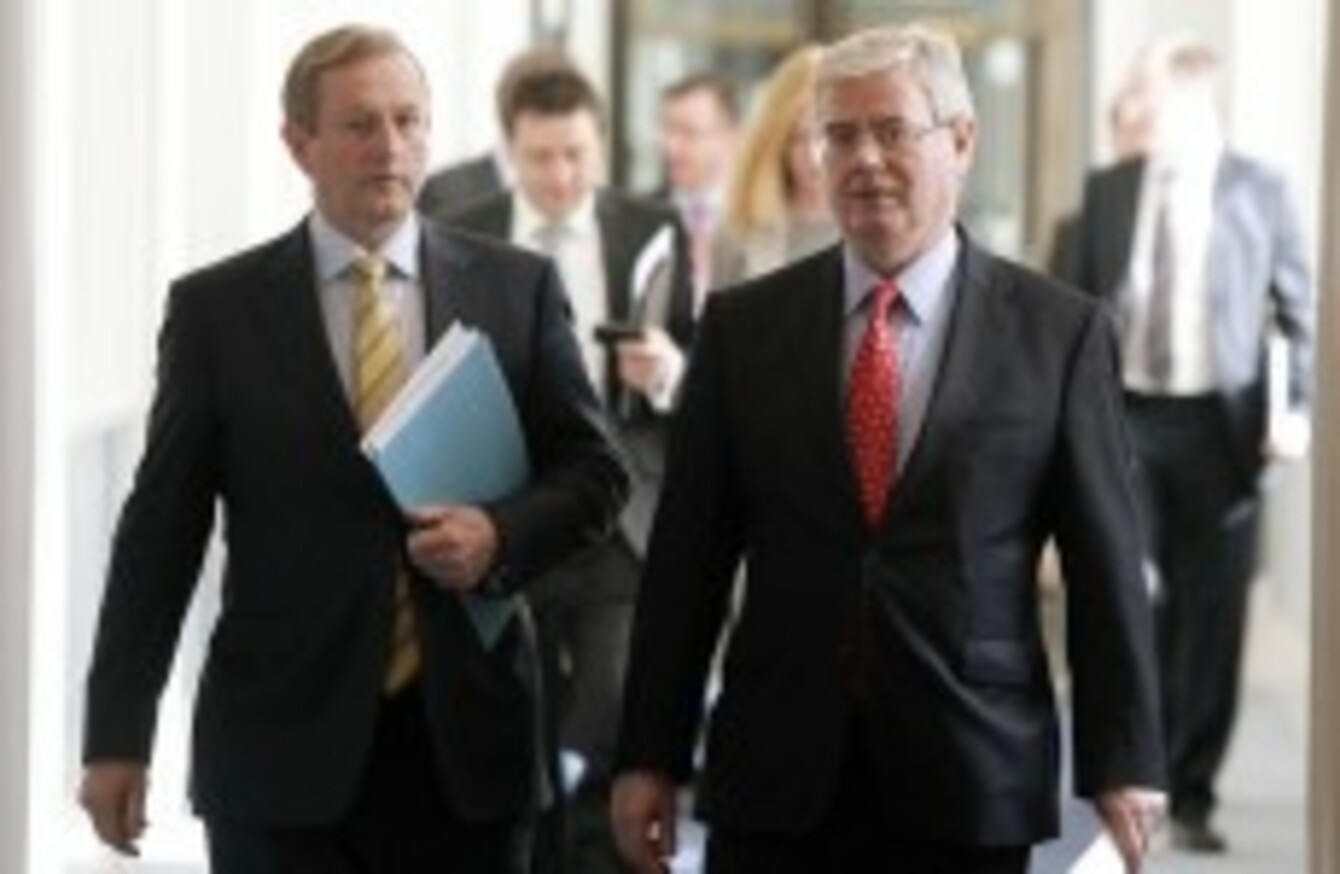 Image: Niall Carson/PA Wire
Image: Niall Carson/PA Wire
BOTH GOVERNMENT PARTIES have received a boost in support, according to a new poll printed today.
The Irish Times/Ipsos MRBI poll shows support for Fine Gael and Labour up by four and three per cent respectively.
This weekend's exit from the Troika bailout programme has seen support for the parties stabilise, with Fine Gael tightening their grip on their standing as the most supported party in the country, with 30 per cent support.
Labout is up three per cent, but still falls short of ten per cent support, sitting at nine per cent.
Fianna Fáil is unchanged on 22 per cent, while Sinn Féin, which has experienced a torrid month, is down two per cent.
Support for independents and others is down five per cent to 18 per cent.
Approval for how the coalition is running the country is up six per cent to 26 per cent.
Leaders
The good news for Labour leader Eamon Gilmore doesn't end there, however. His personal satisfaction rating is up four per cent to 19 per cent.
The Taoiseach Enda Kenny's support is now 33 per cent, up two per cent. Also up two per cent is Kenny's Fianna Fáil adversary Micheál Martin, who now has a 29 per cent approval rating.
Embattled Sinn Féin leader Gerry Adams has taken a two per cent hit in his approval rating, down to 27 per cent.