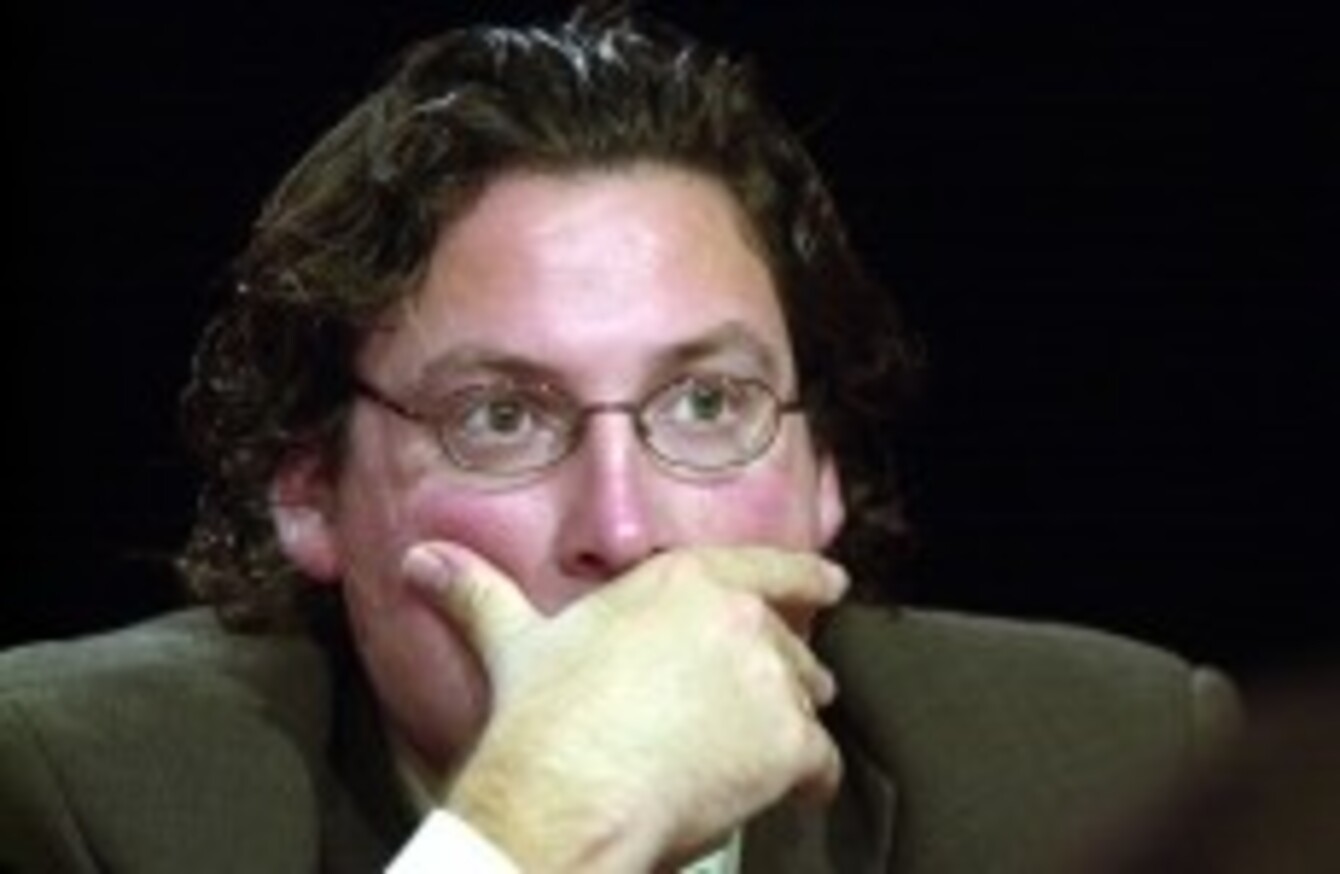 David Leach pictured in 2001.
Image: Eamonn Farrell/Photocall Ireland
David Leach pictured in 2001.
Image: Eamonn Farrell/Photocall Ireland
CONCERNS HAVE BEEN raised about the way in which Labour appointed its new general secretary with claims it may have breached the party's own constitution.
David Leach, a former key adviser to ex-tánaiste Eamon Gilmore, was appointed as the party's general secretary last month with the primary task of planning Labour's general election strategy.
While there are no concerns about Leach's suitability for the role, his appointment was made by Tánaiste and Labour leader Joan Burton without any open and competitive appointment process involving the party's executive board.
Labour's own constitution states:
The General Secretary is appointed by the Executive Board, following an open competitive process conducted under the authority of the Party Leader and with the approval of the Board.
One executive board member, who declined to be named, said that the appointment was "completely unconstitutional".
"It's completely up to Joan who the next general secretary is but she has to abide by the rules," the board member said.
"The critical part is that there would be an interview process that the executive board would have been invited to sit on after an ad was placed on the website. A lot of people in the party were expecting the process to be more open."
Another executive board member, who also declined to be named, said "there was questions" about the appointment process.
But Sinead Ahern, the chair of Labour women who also sits on the executive board, said there was an issue around procedures but said it "doesn't seem to be any big deal". She said it was "not about the person, it's just about the procedure".
A source close to the Tánaiste said that the onus was on appointing someone with experience as quickly as possible given the general election is less than two years away.
Leach succeeds Ita McAuliffe as general secretary of the party. She stepped down when Eamon Gilmore's tenure as Labour leader came to an end in July.
Leach has worked for the party full-time for the past six years, first as national organiser and then political director when it entered government.
A Labour spokesperson did not return a request for comment.