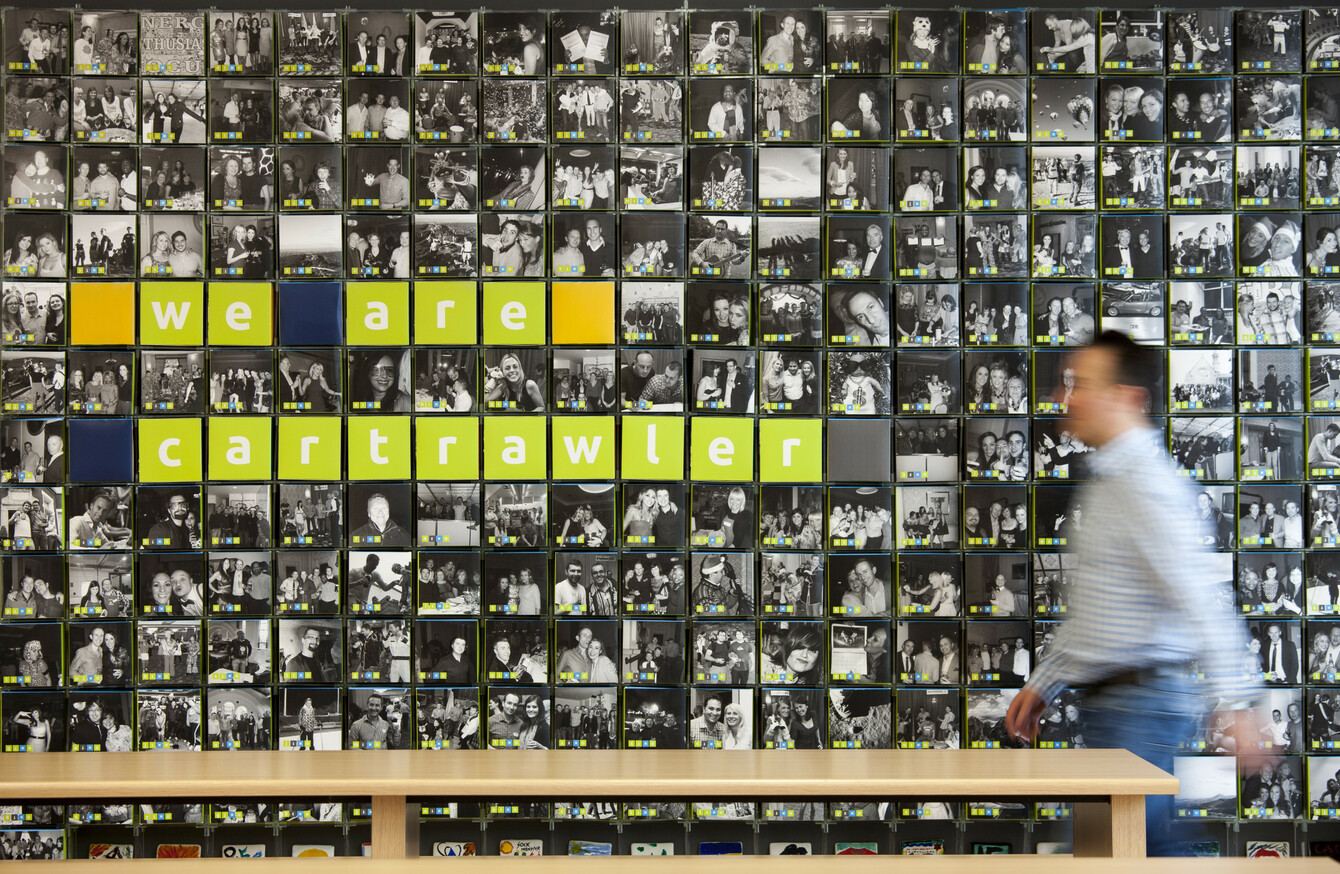 Image: Photographer: Donal Murphy Photography
Image: Photographer: Donal Murphy Photography
DO YOU NEED to learn a new language?
No, we're not suggesting you dust off your old Linguaphone set or sign up for Esperanto classes (though, if you do want to learn a new language you can't go wrong with Duolingo).
What we're getting at here is the increasing division between those who code, and those who communicate.
You will likely have read multiple articles about how imperative it is that you learn how to code before the machines take our jobs – and this is true to an extent (ask Tim Cook) – but it's just as important to be able to communicate articulately and deftly in person, over the phone and in written form.
As digital communication takes centre stage in almost every aspect of our lives, our human experiences are dwindling, and tech companies are realising that good communication skills are just as important as a honed mathematical brain.
"In our modern world communication and presentation skills are more important than ever before," argues Jim Cassidy, CEO of Code Institute, an educational company dedicated to bridging the tech skills and productivity gaps between developers and non-technical professionals.
Diverse skills
"No matter what profession you go into, communicating with people will be an essential part of your career. If we taught our students how to do this at an early age a lot of people would probably get over their fear of presenting in public," he said.
This argument also works the other way around, however, and if we truly want to make ourselves indispensable as we face into the unknown future of work, we should be acquiring as many diverse skills as possible. Cormac Curtis is Customer Experience Content and Knowledge Manager at CarTrawler, an Irish tech company servicing the travel and motoring industries.
Having worked in media for years, he went back to college to retrain as a developer. "Coming from a print media background, the industry wasn't in great shape around 2006, so I went back to college in Trinity to do a technology course," he told TheJournal.ie.
"It was something that I had in my own vision of how my career was going to progress. After I left college initially I spent a few years in California and I liked the technology culture that was burgeoning there. At the time, some of the biggest players in digital publishing were operating out of small industrial units downtown – including Adobe. Apple was in turmoil, even allowing their operating system to be used in third-party PCs; this was a time when Steve Jobs wasn't at the helm.
Silicon Valley
"The biggest names in Silicon Valley were heavy hitters Oracle and Sun Microsystems. At the time, going down the road of being a programmer seemed too lofty an ambition. It was a really niche area that only the highest graduating computer science students had a hope of getting into. But digital publishing was still in its infancy so I sank my teeth into that whilst maintaining as much writing work as I could."
In addition to his studies, Cormac credits the experience he gained in the US, such as using early versions of Photoshop, Illustrator, PageMaker and Quark XPress, with giving him an edge when he came back to Ireland and started looking for a job in media, an industry in flux at the time.
"Newsdesks were adopting digital platforms and I slotted in easily enough," he recalls. "In modern media, nearly everybody has some degree of technical ability. Very few people can get away with solely being a good writer anymore. You have to be able to take a picture, write a piece, publish it, edit the images and so on. It's more and more competitive and I can only see it continuing that way into the future."
Despite his decision to refocus his career away from media and into a more technological vein, Cormac – like Jim Cassidy – appreciates the power of good communication skills. He predicts that companies – even big tech firms – will always need people who can interact well with others.
"There are reasons so many call centres are based here now. A major factor is that they want people who can communicate well – and not just in English. That stretches into the core products too. You have to be able to engage with people on a human level and that takes a certain skillset. I know a good few developers, people who work in code and develop software, and they wouldn't all be the greatest communicators!" he says.
Cross-generational
"It won't always be expected that one person can write beautiful code and write beautiful English – but an understanding of both gets you a long way." Showing initiative is important and, for us cross-generational folks already in the workplace (neither Gen-X nor millennial), upskilling is necessary if we want to thrive.
But, says Jim Cassidy, there is an onus on educational experts and industry relevant practitioners to take a collaborative look at the curriculums in primary and secondary schools, as well as third level courses.
"Curriculums should be refined and adapted as society innovates," he says. "I think some of the subjects that are in place are quite traditional and theory based; it would be great if there was a more practical approach to education."
So, if you want to do everything you can to prepare for what the future of work might throw our way, learn to code… and learn to communicate. Ideally, learn to do both well. One thing's certain, though: human experience will always have an edge that technology never can in this era of constant change and rapid progression.