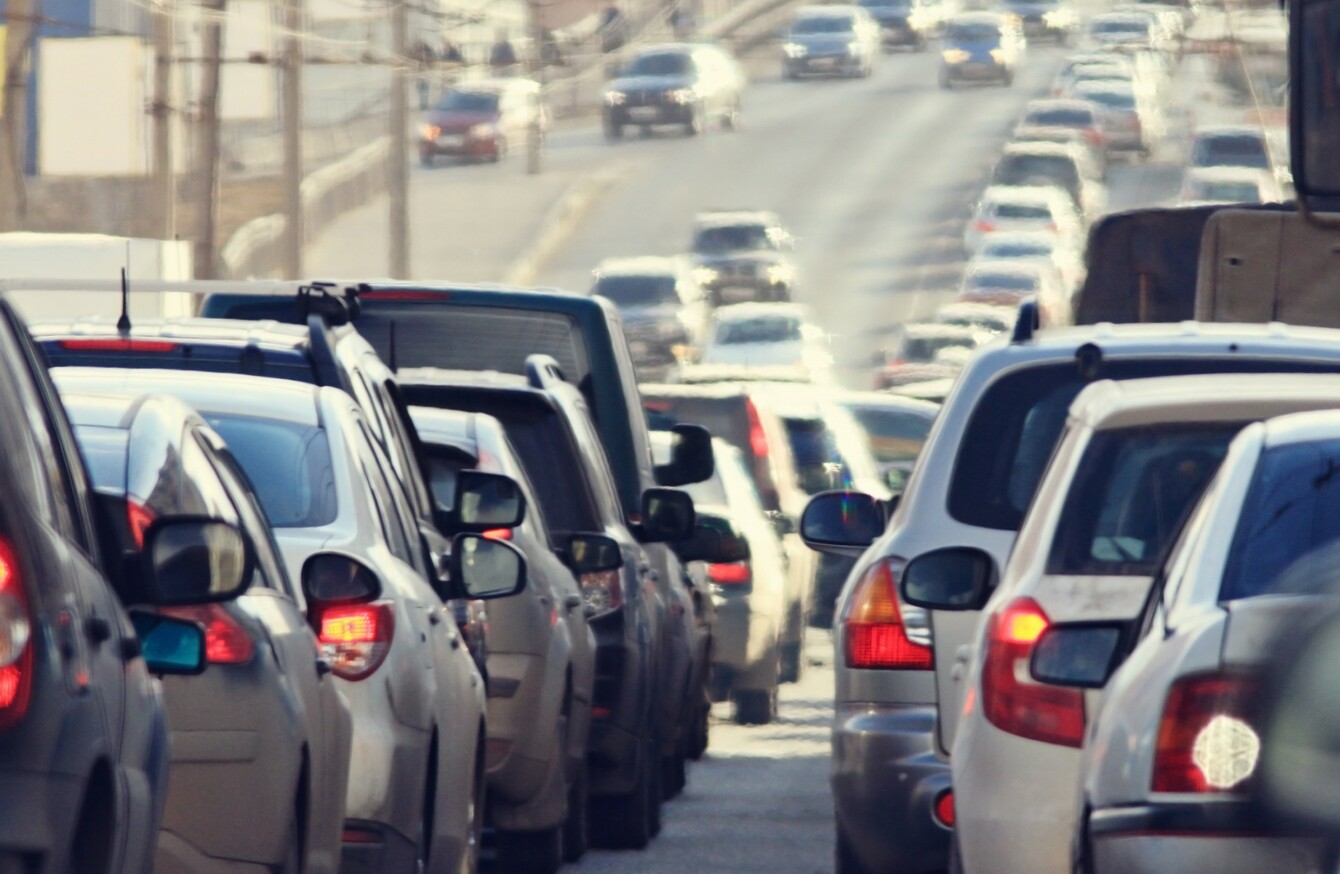 Image: Shutterstock/Kichigin
Image: Shutterstock/Kichigin
EVEN THE MOST experienced of drivers can lose their focus in a stressful situation, whether that's on a motorway at rush hour, or stuck in an unexplained queue of traffic on the dual carriageway.
As the classic driving instructor maxim goes, competent drivers are aware of what's going on both inside and outside the car at all times. But when you're sharing the road with countless other cars – like the 151,985 vehicles who used the M50 on average every day in 2019 – that task becomes a bit trickier. 
Mike Watson of Dragon Driver regularly teaches advanced driving courses, helping experienced drivers to finesse their skills and become even more competent on the road.
"Many drivers have the experience, but they don't necessarily have the knowledge base," says Watson.
"They're not looking beyond the bonnet of their car, or they're not looking in their mirrors enough, and the next minute a truck is speeding up behind them. Put all of those elements together on a busy road and that experienced driver is going to be a nervous wreck." 
So how can you hone your motoring skills and become a calmer, more competent driver, whatever the road? Watson shares some of his expert driving tips below…
1. Create a 'safe bubble' using your mirrors
Every driver knows the importance of checking their mirrors, but Watson places particular emphasis on the rear view mirror – it helps drivers get their bearings on the road and remain hyper-aware of what other vehicles are doing:
Your side mirrors are convex, but the rear view is a flat glass mirror, so it's the one that gives you a sense of speed and distance. That's essential for creating a safe bubble around you so that you know what's going on at all times.
2. Don't just look straight ahead, look around and under cars
If you're only looking dead ahead when you're behind the wheel – whether in motion or at a traffic light – you're going to miss importance pieces of the picture. "Look as far ahead as you can on the road, but also look around, under and through other cars," says Watson.
This tip is particularly helpful in built up areas, where heavy traffic or stationary vehicles can restrict your view:
Look under the wheels of parked cars for pedestrians' feet, or check inside cars to see if there's someone sitting inside – they'll need at least a door's width from your vehicle in case they suddenly open their door.
3. Pre-plan your journey (and double check the junction number)
Motorway driving can be complicated, but if you have a sense of what's ahead – from exits to tolls to uninterrupted stretches of road – you can figure out the pace of your journey. "GPS is your friend here," says Watson.
If you're driving an unfamiliar route, take a quick look at the key points using the GPS on your phone or in your vehicle before you hit the road. You'll know when you need to be watching for your exit or turn, you'll be aware of how much change to have ready for the toll, and you'll know when you can just relax and enjoy the drive.
4. Heavy traffic? You can still manage the space around you
One reason traffic jams can cause stress is that drivers tend to feel hemmed in on all sides – there are cars right behind you, right in front of you, and sometimes to either side of you. But even in heavy traffic, you can and should manage your space, says Watson:
If someone is driving or stopped too closely behind you in a queue of traffic, have space in front of you instead. Leave up to six or seven car lengths ahead of you – that's your escape plan. You can safely get out of the situation if you need to.
5. Drive slower, not faster, in a traffic jam
In stop-start traffic, there's temptation to drive faster than usual to make up for the lost time. "They call it scaredy-cat driving, when drivers just weave between lanes of traffic," says Watson. Understandably, it's not something he recommends.
"You should always drive with the conditions of the road, and that means moving at the speed of everyone around you, and not trying to out-drive them." 
6. Whatever the situation, remember to breathe
When you're stressed, the world speeds up and you end up making what Watson refers to as "dangerous decisions." Take a breath and remember the basics, like "looking as far ahead as you can, being aware of what's going on all around you, and braking in good time." With those in check, the rest will follow.
No matter where the road takes you, Liberty Insurance makes finding the right car insurance simple and fair, with all the benefits you'd expect and more. Get a car insurance quote from Liberty Insurance here.