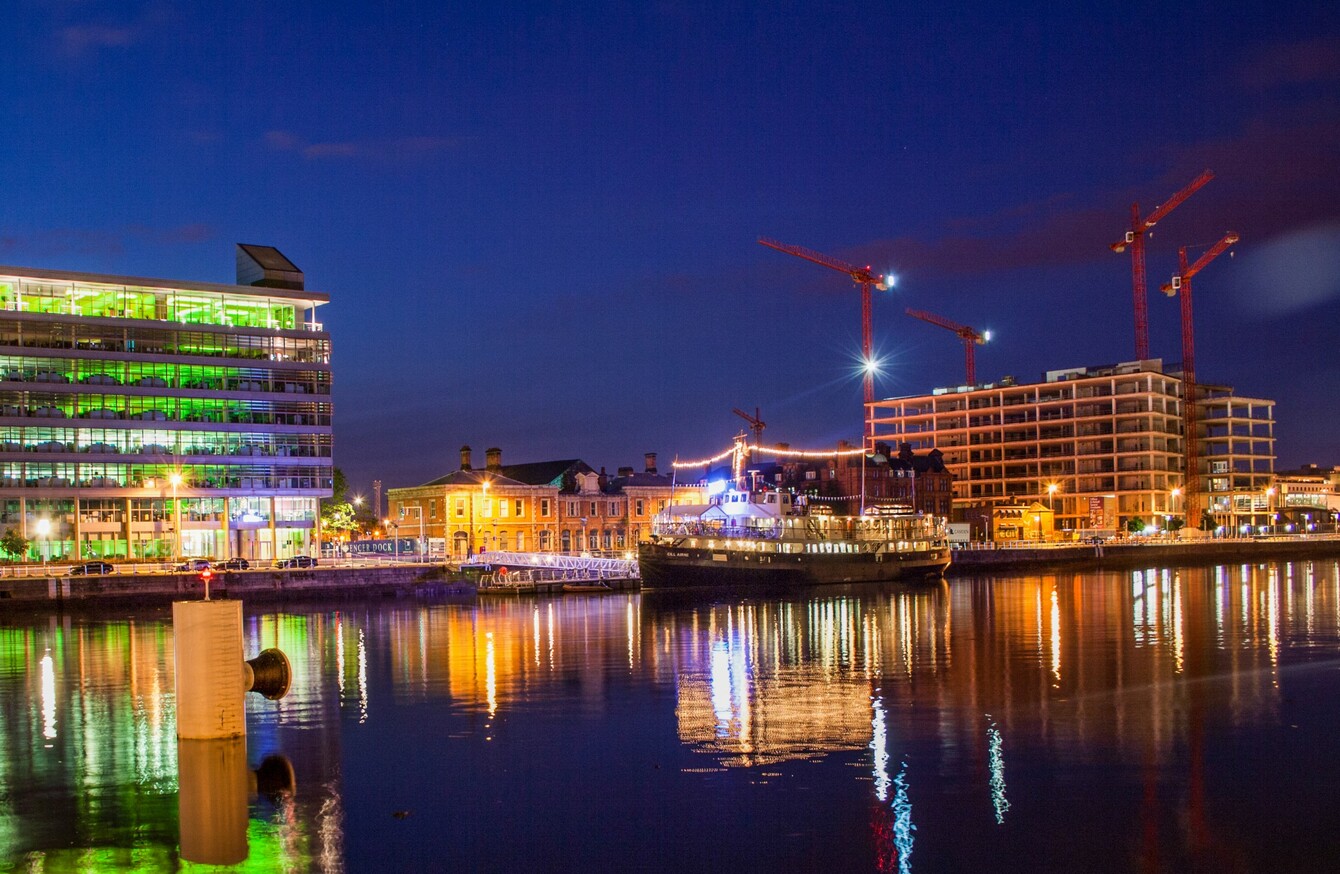 Image: Eoin Pluinceid/St John Ambulane
Image: Eoin Pluinceid/St John Ambulane
A TRAINED LIFE-saver had to swim into the River Liffey on Wednesday night in order to save a man who had gotten into difficulty in the water.
Paul Downes was walking home from the Neil Young concert with his wife on Wednesday night when he noticed a commotion near the Liffey.
About 300m from the arena people were on a jetty trying to assist a man who was semi-conscious in the water.
"When I hit the jetty I could see the guy bobbing in the water," Paul told TheJournal.ie.
I could see by the way his body was positioned that he wasn't going to be floating much longer.
A life buoy was in place at the jetty but the rope had been taken from it – rendering it useless.
An ambulance had been called and a lifeboat was on the way – Paul felt that they wouldn't arrive in time before the man went under.
He assessed the situation and felt that the only course of action was to go into the Liffey to rescue the man.
Rescue
"I made the conscious decision to go into the water," he said.
It's not something I would ever recommend doing as it can be very dangerous.
Paul stripped down to his underwear and entered the water.
The man was about 20 feet from the jetty. Paul managed to get out to him and bring him back to the jetty – where a number of people helped them out.
Paul said that the water was very cold – and that he felt the early indications of hypothermia from his short time in there.
Gardaí and emergency services arrived and took the man to the hospital. Paul was taken too for a precautionary check up.
"I wouldn't have gone into the water if there was any other option," he said.
It's the first time I've ever gone into the water to rescue someone.
Paul had a few scrapes on his knees and had to receive a tetanus shot after being in the water – but overall he said he's in good health following the rescue.
He is a member of the St John Ambulance humanitarian organisation that trains people in lifesaving and CPR.