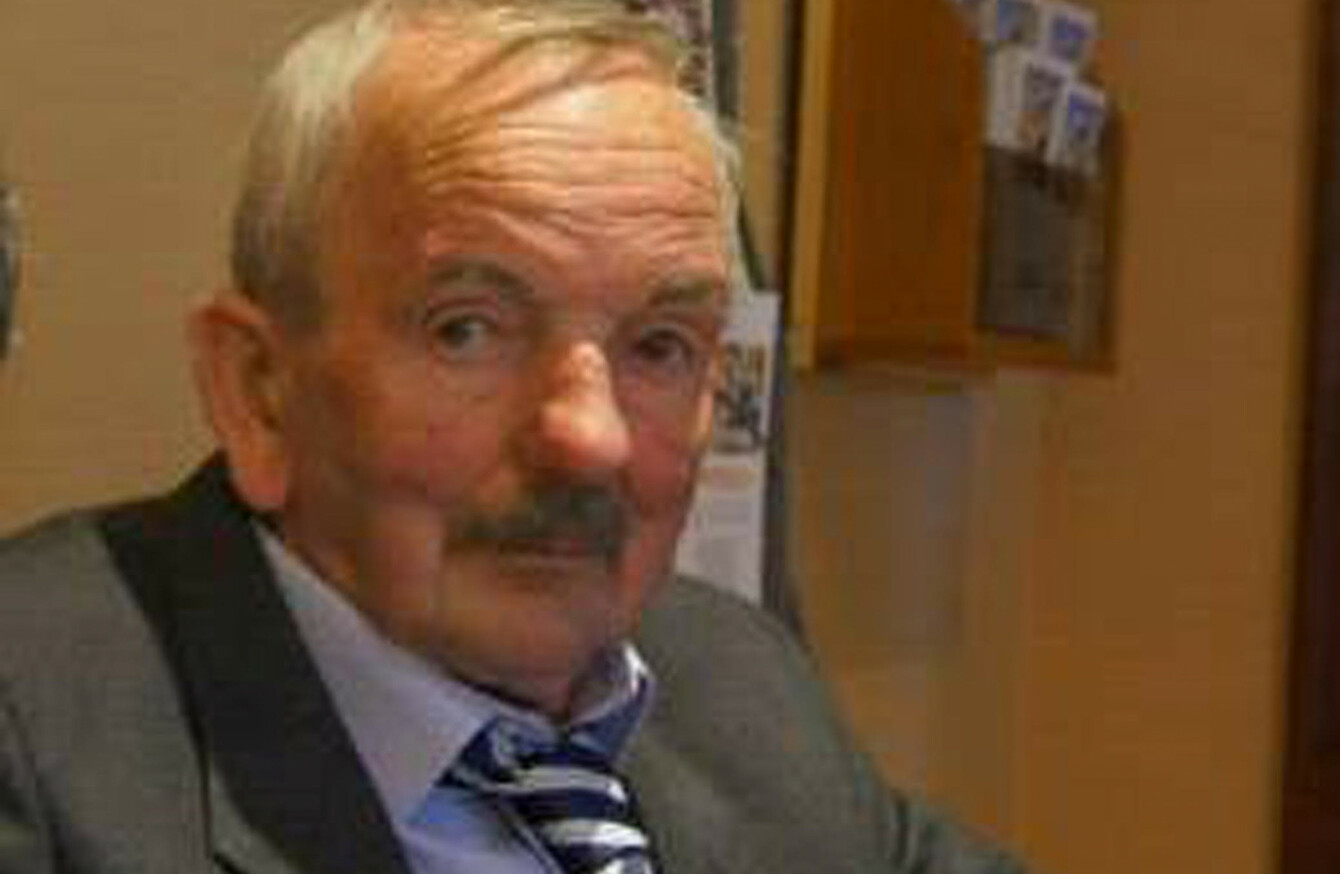 Peter Stapleton
Image: Limerick Leader
Peter Stapleton
Image: Limerick Leader
UNIVERSITY HOSPITAL LIMERICK has apologised after a Limerick pensioner had to endure the trauma of "hearing the saw that cut the bone in his leg" during an amputation.
On top of this, Peter Stapleton, 77, and his family were "at breaking point" after it emerged that he picked up a superbug at UHL.
Stapleton "languished in an isolation ward" for three months, according to family correspondence with the hospital.
Stapleton was treated as an inpatient for severe vascular issues in his right leg at UHL last October. He presented as an inpatient once again in November, and was discharged the following month with stents inserted to assist blood flow.
His daughter Lynda, who urged UL Hospitals Group to investigate her father's treatment, wrote on 18 April that after his discharge he "suffered immense pain" at home.
In January 2017, the septuagenarian was rushed to the emergency department after he fell and injured himself, all the while "gangrene had set in", she wrote.
Following re-admission on 31 January, a below-the-knee amputation on his right leg was carried out in late February. His daughter said that an above-the-knee amputation was later required on 12 April.
However, during this surgery, Stapleton was not given headphones and was forced to listen to his upper leg being cut off with a saw.
His daughter said in an e-mail on 18 April: "This was inhumane and has traumatised him."

Safety
UHL wrote to his daughter on 29 May that this was performed under a local anaesthetic block, and not a general anaesthetic, to "ensure the patient safety is not compromised".
"The operating theatres do provide headsets for patients for this type of procedure, I do apologise your father was not offered or supplied with headphones as this is normal practice. I am sorry he had to endure this unnecessary trauma and I have advised the theatre nurse manager for this to be addressed immediately," UHL wrote.
"For him to say it would really upset him, because he would usually get on with things," his daughter Lynda said.
"But he said to me: 'Jesus, Lynda, that was rough. That was as hard as anything I had ever gone through.' It is absolutely unbelievable that they allowed that to happen. There is no excuse for that.
After it emerged that Stapleton had contracted the CPE superbug at UHL, he was then transferred into the 2D isolation ward.
CPE has a 50% mortality rate for those who are infected, while carriers of the bug show no signs or symptoms.
Ms Stapleton said her father's isolated treatment had a major "personal impact" on the family, and she said that communication was "brutal".
Ms Stapleton claimed that he was put on a waiting list for rehabilitation at St Camillus' Hospital for weeks.
"I am unwilling to watch my father languish indefinitely in an isolated infectious ward due to UHL's inability to keep patients safe" from CPE, she wrote on 23 May.
In an interview, she said that her mother had to be taken to UHL in recent weeks with "chest pains" as a result of the stress surrounding Mr Stapleton's care over the past three months.
I will never forgive them for that, for the three months they wasted. I don't know where my Dad would be if there was no one there to speak for him. And there are people on their own, and I really wonder how they would be treated."
Mr Stapleton was discharged on Tuesday. Ms Stapleton commended the nursing staff who treated Peter during his six-month treatment.
After UHL looked into Ms Stapleton's complaints, the hospital wrote on 29 May: "I wish to apologise for your father acquiring this infection and assure you we make every effort to avoid outbreaks, but on certain occasion it does occur and for this I am sorry."
UHL said that it "apologised that the level of communication on behalf of UHL has been inadequate in relation to the acquired infection and information" relating to her father's care.
It added: "I would also like to say I am sorry your father has had to endure such a level of trauma and suffering within UHL" and that it would follow up on his transfer to rehab.
A spokesperson for UL Hospitals Group said that it is aware of the family's concerns and it continues to address them through the ongoing complaints process.
He said there are no restrictions on rehab and physio of patients in isolation, as long as "appropriate contact precautions and strict hygiene are maintained".
He said that patients in isolation are provided with the same standards of physio as those not in isolation.