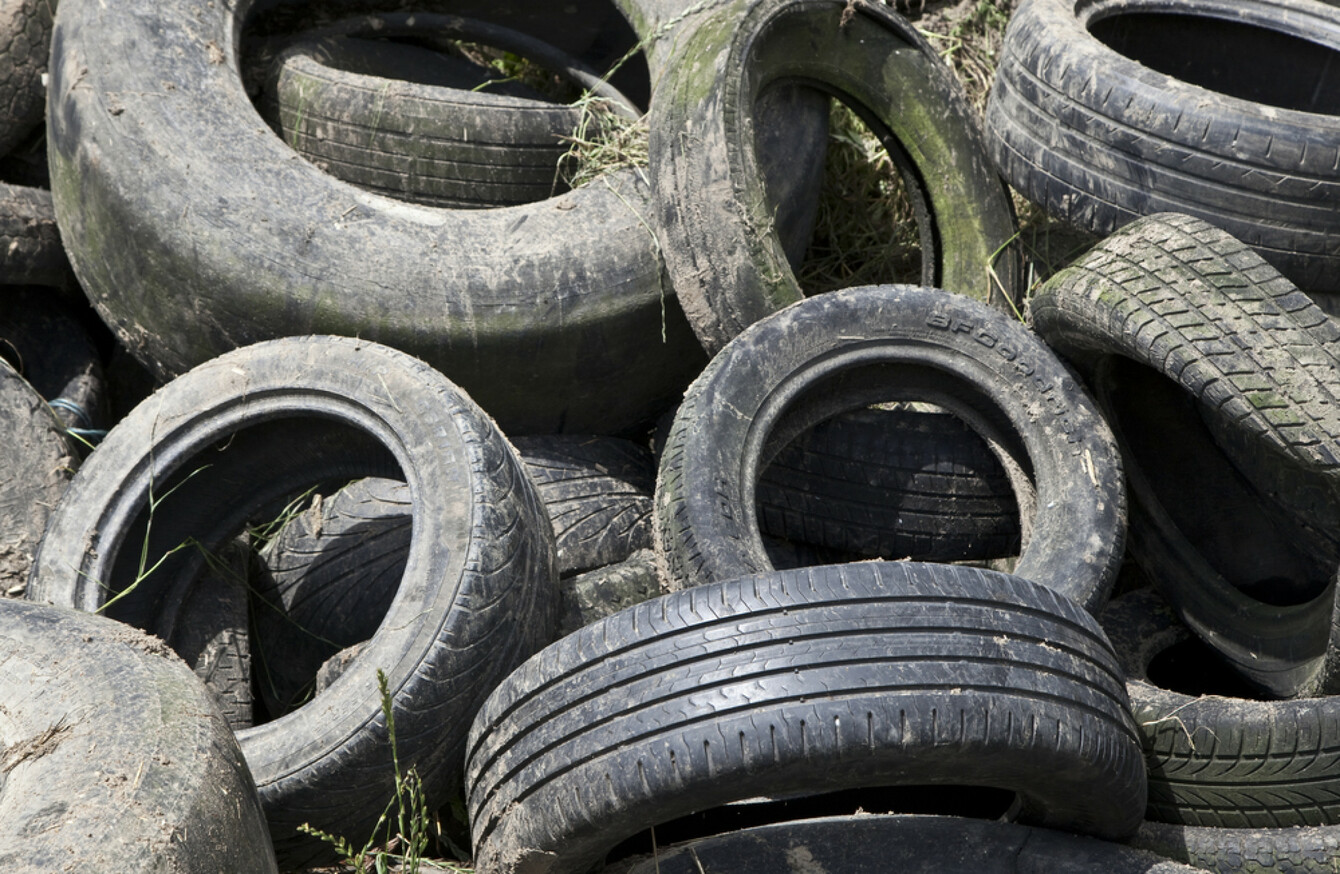 Image: Jason Winter/Shutterstock
Image: Jason Winter/Shutterstock
LIMERICK RESIDENTS WILL have their say over the next few days on proposals to allow Irish Cement to burn tyres at its Mungret plant.
The company has applied to Limerick City and County Council to burn tyres and other industrial waste at the factory. The application was initially granted, but An Bord Pleanála will now hold at least two days of oral hearings to review the proposal, starting at 10am today in the South Court Hotel.
In March, over 1,000 people attended a protest in Limerick city to express their opposition to the plan.
The cement factory was also singled out recently by the Environmental Protection Agency (EPA) due to the large number of complaints received about the facility this year.
There have been a number of dust emissions from the plant in recent years, including one in April this year. In May, the EPA launched a formal compliance investigation into the management and control of dust at the facility. Initial tests revealed that samples taken from cars in the areas surrounding the plant matched material from the Irish Cement facility.
Though the EPA  said there are no serious health risks as a result of this dust in the air, it did note that exposure to the dust "may cause respiratory, eye and skin irritation".
Irish Cement has said in the past that the practice of burning tyres is safe and there will be no added emissions at the factory. These assurances, however, have not eased the concerns of some residents and local representatives.
"The reality is burning tyres produces dangerous toxins. That is not disputed. We are simply told that if everything goes according to plan, Irish Cement will be able to keep those toxins within 'acceptable' limits," local Solidarity councillor Cian Prendiville said.
"This factory is right in the heart of Limerick's fastest growing residential area. It is an area where the council plans to develop thousands of new homes in the coming years.
"This is not an area to be incinerating tyres and other waste. In fact, surely rather than investing in rubbish burning plants, we should be investing in recycling, and reducing waste in the first place."
Irish Cement declined to comment ahead of the hearings this morning. On the company's website, it explains its plan to replace fossil fuels at the factory with "locally produced alternative fuels, manufactured from residual waste materials". This, it adds, will include used tyres.
"Fossil fuel replacement in the cement industry began over 35 years ago in Europe and this experience demonstrates the use of these alternative fuels has no negative impact on the emissions from the cement plants.
"The use of alternative fuels in the cement kilns helps to divert this waste from landfill, reduces the CO2 emissions and helps make better use of limited resources."