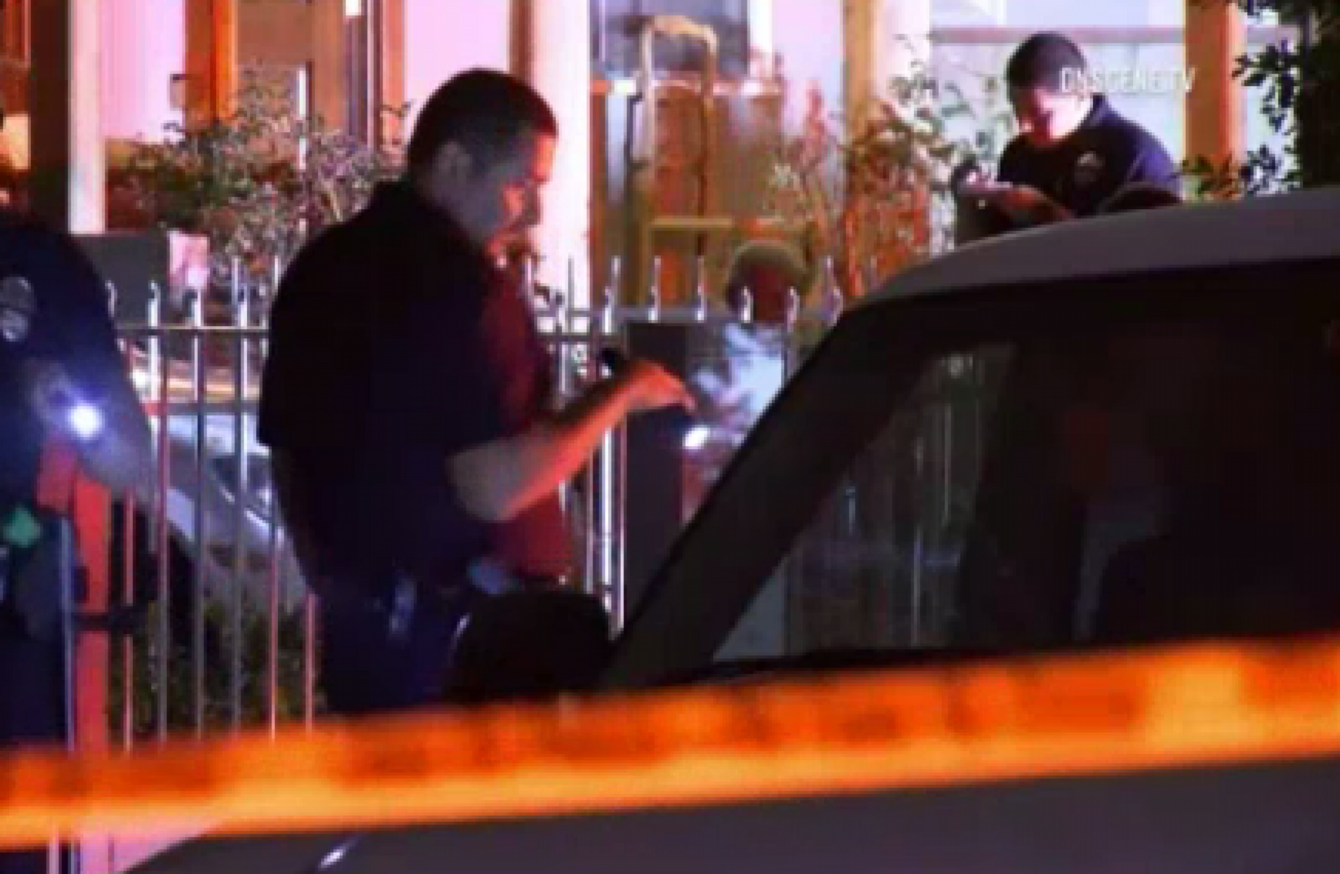 Police at the scene of the shooting.
Image: NBC/Screengrab
Police at the scene of the shooting.
Image: NBC/Screengrab
THREE PEOPLE HAVE been killed and at least a dozen more injured after a shooting broke out after an argument at a pop-up restaurant in Los Angeles early yesterday morning, according to police.
One person has been arrested and police have launched a manhunt for another in connection with the deadly incident in West Adams, in the southwestern part of the metro area, spokesman Lieutenant Chuck Springer said.
Investigators were still at the scene last night, and the bodies still inside the home that was temporarily turned into a restaurant.
A woman was taken out and rushed by ambulance to a nearby hospital.
"Today, Los Angeles woke up to a horrifying shooting in West Adams – the latest example of a senseless gun violence epidemic that causes so much pain and sorrow in our city and across the nation," said Mayor Eric Garcetti.
No motive has yet been identified.
"It's a bloody scene with shell casings everywhere," LAPD spokesman Sergeant Frank Preciado told the Los Angeles Times, adding that there were about 50 people in the restaurant at the time of the shooting.
It was a popular Jamaican eatery that often held parties on Friday nights, the Times said.
"Los Angeles grieves for the senseless loss of lives in one of our most cherished neighbourhoods. My prayers go out for the victims and their families," Los Angeles City Attorney Mike Feuer added.