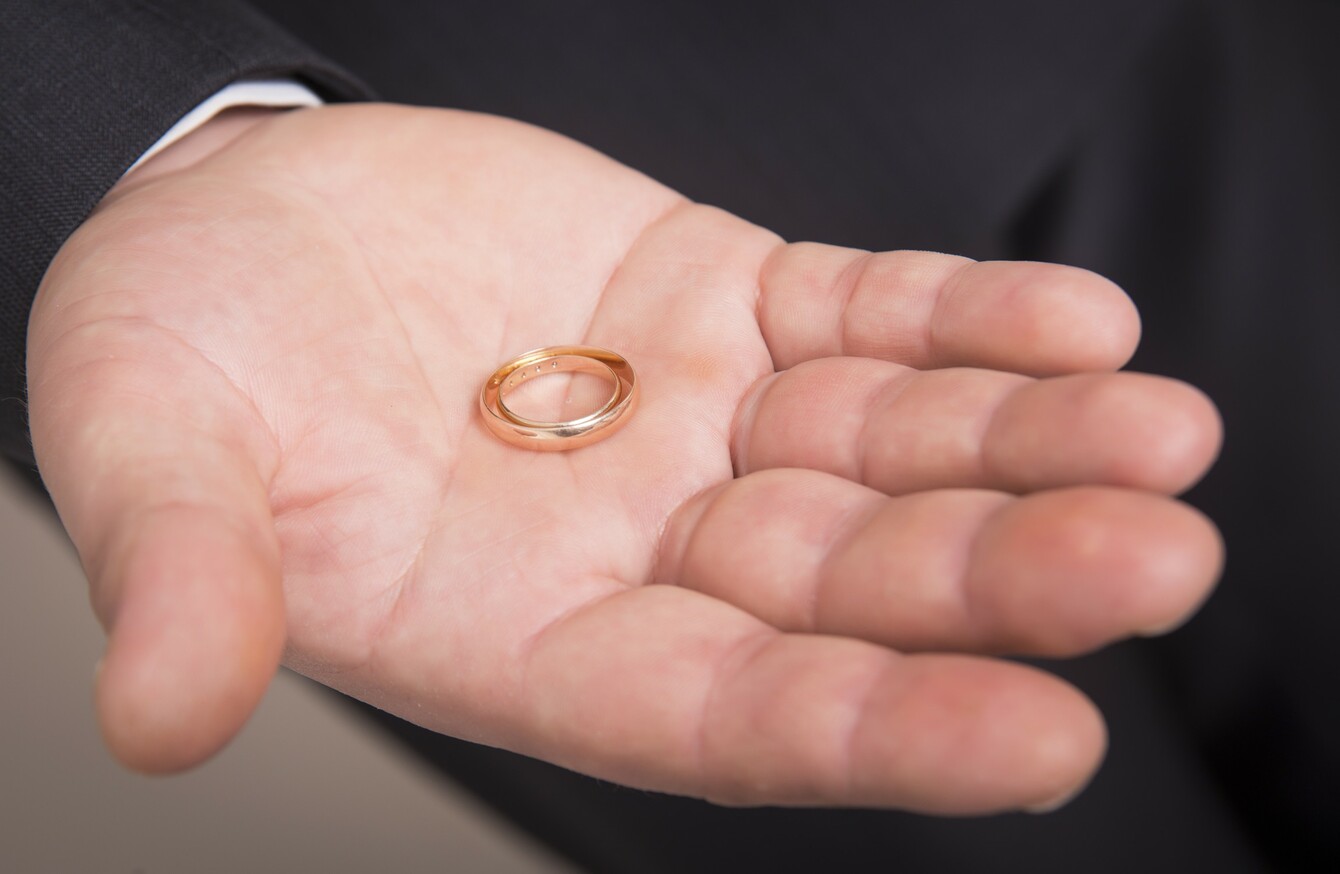 File photo
Image: Shutterstock/PushAnn
File photo
Image: Shutterstock/PushAnn
A MAN WHO lost his wedding ring while at the All-Ireland football final last year is set to be reunited with it.
Frances Dunne from Coolock in Dublin contacted the Ray D'Arcy Show on RTÉ Radio 1 to say her husband Thomas found a wedding ring in Croke Park that day, between two seats on the Hogan Stand.
The inscription on the ring reads 'Eithne/Kevin 28-12′ – and Frances and Thomas were keen to reunite it with its owner.
Frances said the couple were unsure of how to go about this, but thought they'd take a chance on contacting the radio show.
After a call-out was made on the programme yesterday, Kevin Barry got in touch.
The retired guard from Kerry, who lives in Skibbereen in Co Cork, has been married to Eithne for 44 years. They wed on 28 December 1971.
"That is my ring. Lost in Croke Park on a very bad day for Kerry men in the All-Ireland senior football final of last year, and I was in the low deck of the Hogan Stand.
44 years. I was very disappointed to lose it, sentimental value. I was very annoyed over losing it.
Kevin recalled how he didn't realise the ring was gone until he returned to Cork.
"After shaving I was washing my hands and the next thing I discovered no ring on the finger."
Raining 
Kevin noted that it was "absolutely pouring" rain on the day of the final last September, when Dublin saw off Kerry to lift the Sam Maguire.
"I suppose I was fiddling around with my ring and my fingers were wet and it just slipped off my hand. That's how I think it happened," he said.
Kevin thanked Frances and Thomas for their honesty, describing the news as "fantastic".
Anything hinging around your wedding day you are inclined to hold it very dear to your heart.
Kevin and Thomas hope to meet at the football semi-final at Croke Park on 28 August, when Kerry and Dublin will meet again, so the former can be reunited with his ring.