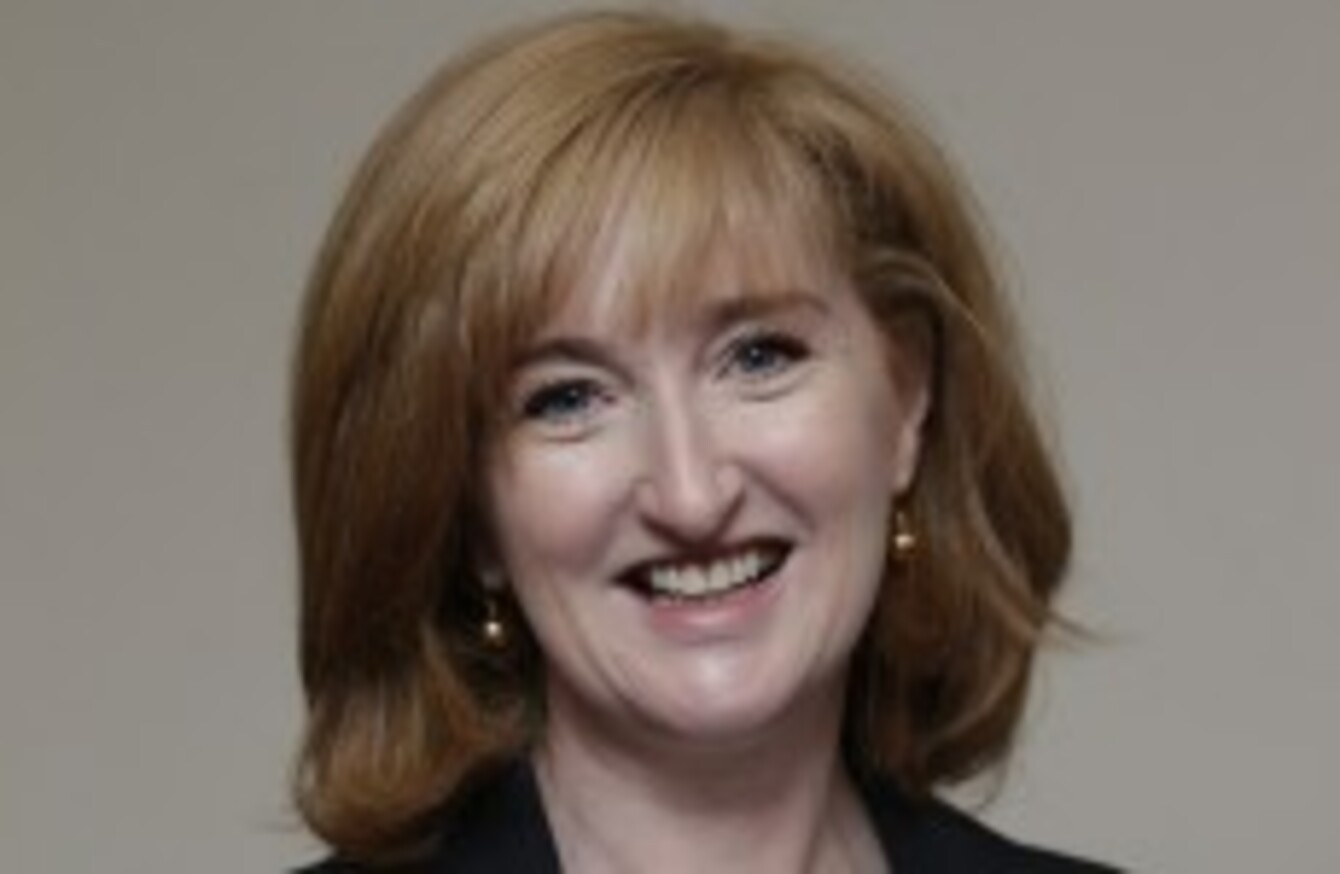 Lucy Gaffney
Image: Julien Behal/PA Archive/Press Association Images
Lucy Gaffney
Image: Julien Behal/PA Archive/Press Association Images
LUCY GAFFNEY, DENIS O'Brien's right hand woman has said that she believed the O'Reilly business dynasty acted in a way they thought was right for Independent News and Media (INM) but said under the new board they were now refocusing the business.
Gaffney is the Chairwoman of Communicorp and board member of INM and Digicel.
She began working for Denis O'Brien in 98FM before he offered her the job as its sales and marketing director, just after the radio market became deregulated.
Speaking with George Lee on RTE Radio 1′s The Business about the changes to the board at INM, she said that if there were any fights or battles "they were  the right thing to battle for and fight for".
INM
She said that they were refocusing the business of INM stating that they had taken out a lot of the costs out of the model, they are refocusing the digital strategy, and are "focused on bringing the business back to where it should be from a media perspective".
When asked about the removal of Tony O'Reilly from the board she said "it has been a colourful past, but we are firmly focused on the future now".  She added:
"I think they did what they thought was right for the business every time. They are part of an Irish business dynasty and every time I think they did something it was because they thought it was the right thing, that's all I can say… "
She said that under the O'Reilly control:
There was too much fat in the company, too many people doing the job that fewer people could have done. I think the level of debt they incurred was far too high and I think they didn't see the writing on the wall quick enough in the way the market was going to turn in terms of digital, for example.

I think that it swelled to a degree that was not going to be sustainable. The focus now is trimming it back… to where we become agile once again.
Not a newspaper company
She said: "INM does not see itself as a newspaper company but as a media company, whether that's in print, whether that is on a mobile device, or tablet device, it doesn't really matter. The important thing is how do people consume news now, and we have to stay relevant with that."
Speaking about the man that is Denis O'Brien, she said he is "very encouraging, he likes people, he likes to get a sense of their energy levels – he doesn't put boundaries around people when he meets them, he doesn't put them into a box".
Not a ruthless man
She said he was very demanding but she stopped short of saying that he is ruthless.
He is a very compassionate man, a very fair man, a very tough man, a very demanding man – not ruthless. My understanding of ruthless is you try to get something at any cost, and that isn't the way he works.
When Lee asked her if issues around the Moriarty Tribunal continually cropped up she said "… there are a small amount of people in Ireland that are concerned about the Moriarty Tribunal," but said "when you go outside a small amount of people, people talk about the Digicel Foundation, certainly around the Caribbean and the Pacific, so it is not an inhibitor in any way".
She said it is never raised at any share holders meeting she has attended, stating:
I can honestly say there's not been one question about the tribunal by a shareholder. It is one facet of a man and it's not his story.
Speaking about the new arrival of Pat Kenny to Newstalk she said "it is going great". She said people were shouting at him "I've moved the dial Pat," adding, "my own parents moved the dial, which was a big deal".