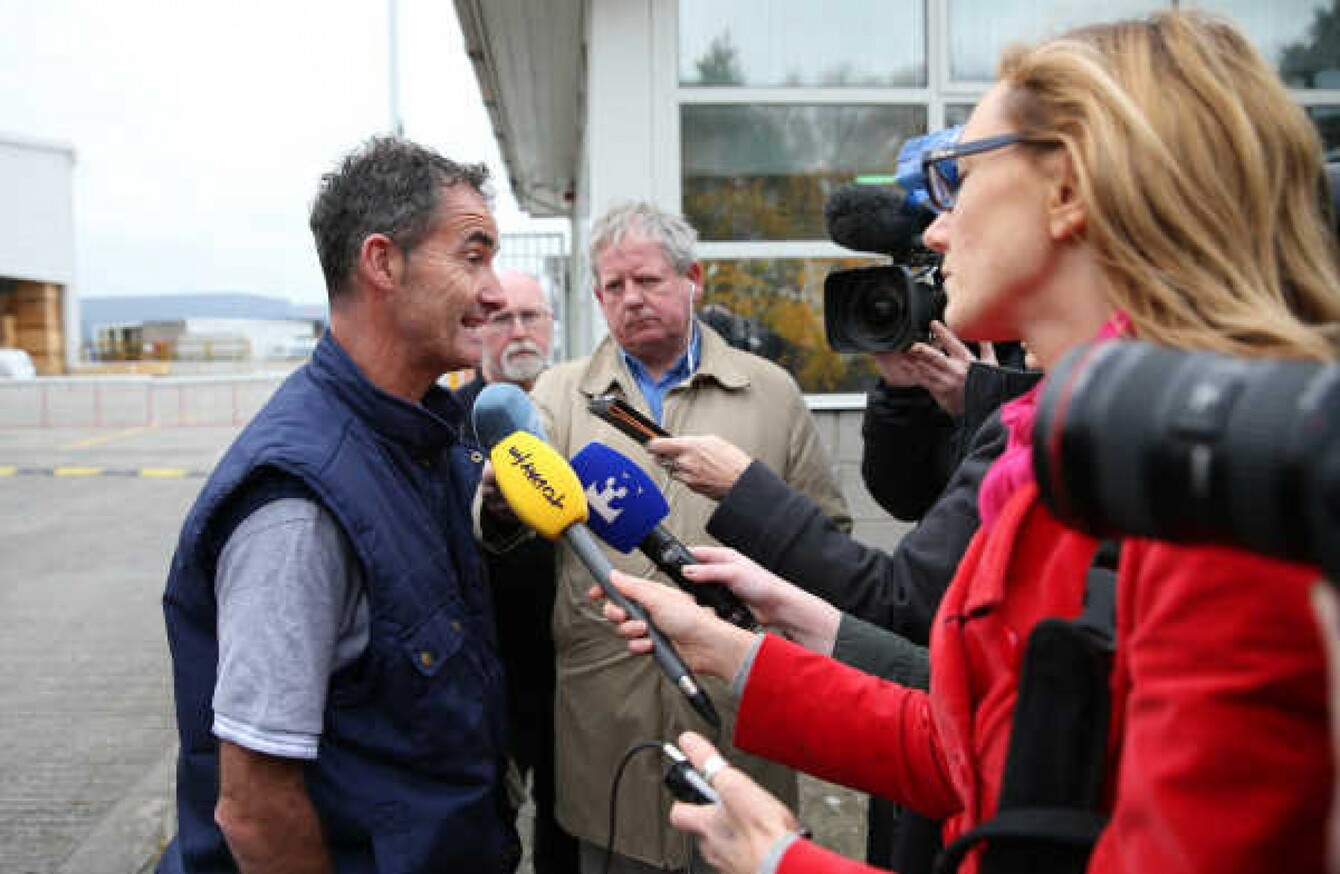 A Lufthansa Technik worker speaks to media in 2013.
Image: RollingNews.ie
A Lufthansa Technik worker speaks to media in 2013.
Image: RollingNews.ie
MORE THAN HALF of the money allocated by a European fund to retrain workers who lost their jobs after a factory closed in Dublin two years ago might be returned.
In 2014 the government applied for European Globalisation Funding for 400-plus workers made redundant at Lufthansa Technik in Rathcoole, Co Dublin. A programme fund of €4.15 million was agreed, of which €2.49 million would come from the European Commission. The programme deadline is September 2016.
Documents obtained by Sinn Féin under the Freedom of Information Act indicate that the Lufthansa programme will only spend €1.5 million of the €4.15 million by September.
"Only €975,000 of the European Commission's €2.49 million contribution will be spent. The remaining €1.5 million will have to be returned to Brussels," Sinn Féin's Dublin Mid-West TD Eoin Ó Broin said.
He has called on Education Minister Jan O'Sullivan and junior minister Damien English to "do everything in their power" to ensure the full fund is spent before the deadline.
The European Globalisation Fund is a European Commission-run programme aimed at helping get redundant workers back into employment. It also provides funding for young people not in education, training or employment.
"Ministerial pressure needs to be brought to bear on the Education and Training Board, the local employment office, Solas and the Higher Education Authority to use the funds that have been made available to them," Ó Broin said, adding that training for unemployed young people must be prioritised.
TheJournal.ie has contacted the Department of Education for comment.