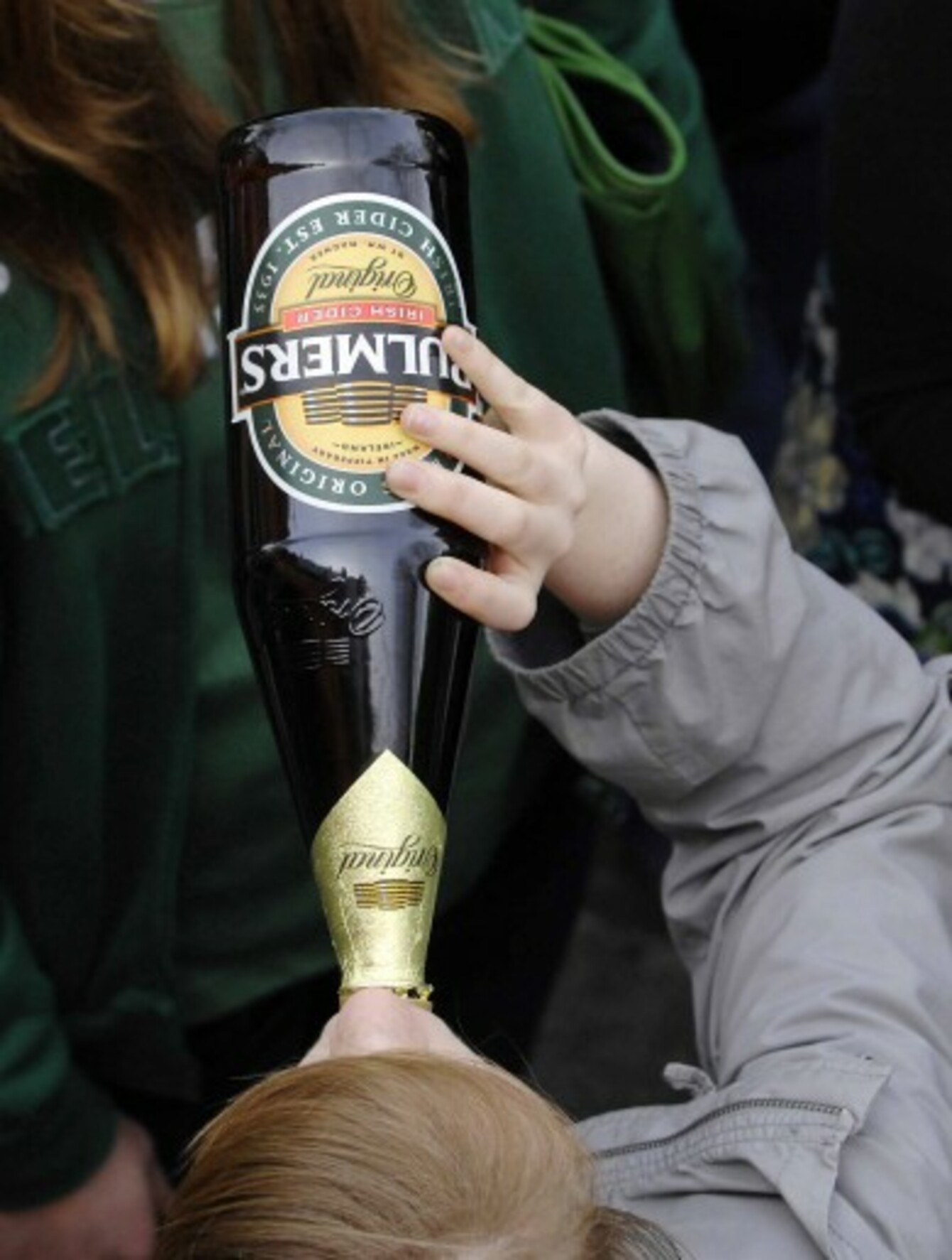 Image: Laura Hutton/Photocall Ireland
Image: Laura Hutton/Photocall Ireland
C&C GROUP, THE Irish company which owns the Bulmers and Magners brands, wants to buy a chain of English pubs as it struggles to sell its cider to UK drinkers.
The company today reported its profits were down 2.7% to €69.2 million over the six months to the end of August despite its income going up 9.3% to €368.1 million for the same period.
It said the numbers were a "solid performance" given its strong results last year in Ireland and the "intensively competitive trading environment" in England and Wales.
Revenue was down 3.9% in Ireland but profits were up for the region, while in England and Wales its income fell 12.4% despite consumers' appetite for cider continuing to grow.
C&C Group chief executive Stephen Glancey said its Irish and Scottish operations were the "cornerstone" of its business, but the UK cider scene was "challenging".
He said Magners underperformed the overall cider market and the company's management was looking at the best way to run its business in England and Wales.
Why not buy some pubs to top up sales
With a view to boosting its UK cider sales, the company has been courting the Spirit Pub Company – which owns about 1,200 pubs in the country – so it can sell its products directly into the venues.
C&C has already had one approach to Spirit's board knocked back after putting an estimated £760 million (€963 million) in cash and shares on the table.
It is now reported to be chewing over an all-cash bid for the UK pub chain.
Glancey said the "route-to-market capability" it enjoyed in Ireland and Scotland was not matched in England and Wales at the moment.
"Against this backdrop the group are of the view that our commercial interests could be materially enhanced through direct participation in the management of high quality retail assets," he said.
Such a combination would provide the group with the enhanced position in an important consumer market while offering a range of commercial options across all our domestic markets."
However, the company said it had also been making excellent progress in integrating the Gleeson Group, which owns brands like Tipperary Water and Finchs soft drinks, into its Irish operations.
The 2012 Gleeson buyout gave C&C direct access to 10,000-odd pubs and venues in Ireland which the smaller supplier had already been distributing its products into.
Mixed export results
The company has also been struggling with its Woodchuck craft cider brand in the US, although in other export markets it has been doing well thanks to good sales of Magners and Tennent's Scottish lager.
It recently launched Clonmel 1650, a new premium Irish lager, to the domestic market and several other beers and ciders overseas.