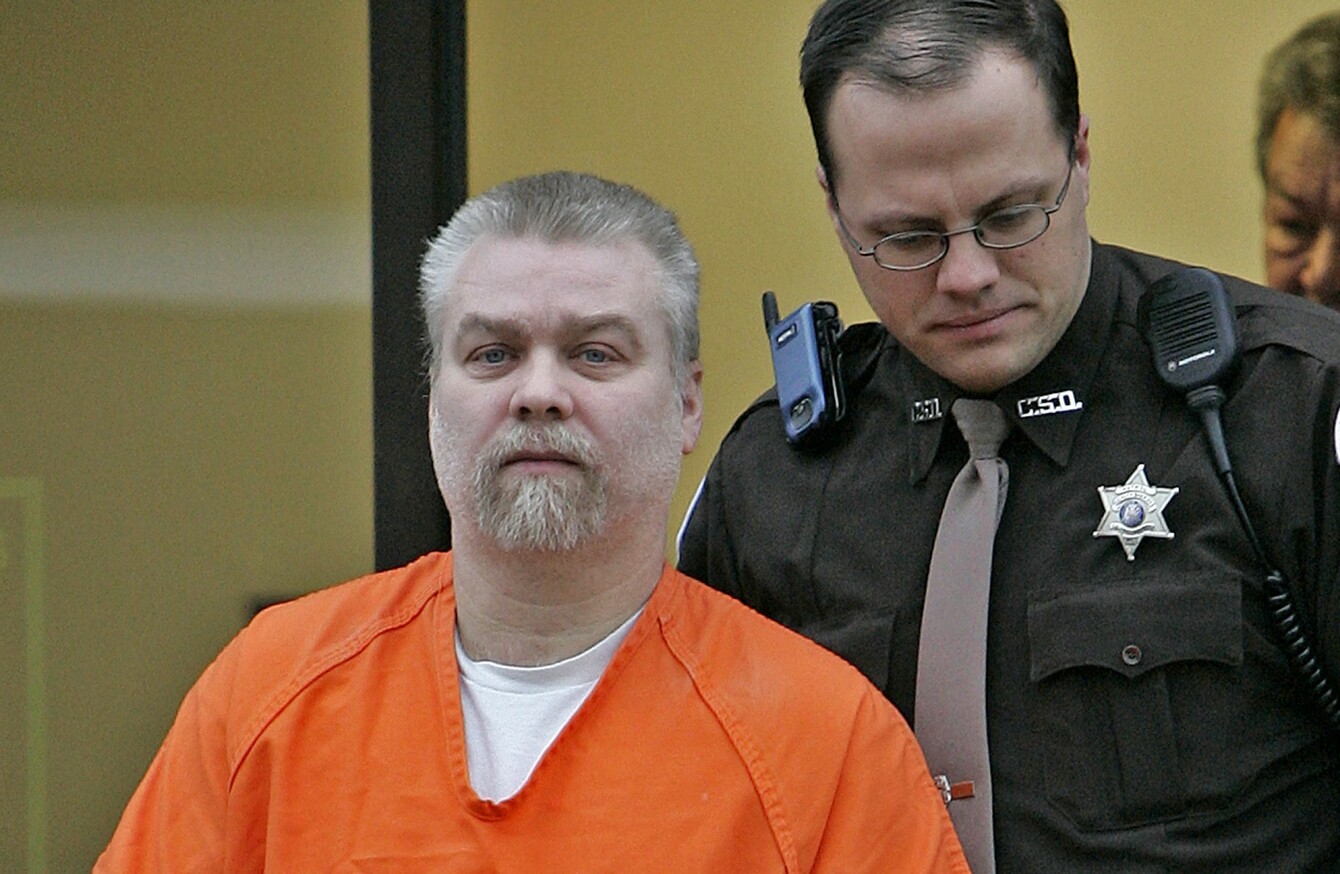 Steven Avery is escorted out of a courtroom after his arraignment in 2006.
Image: AP/Press Association Images
Steven Avery is escorted out of a courtroom after his arraignment in 2006.
Image: AP/Press Association Images
WITH THE CONVICTION of Brendan Dassey of Making A Murderer fame overturned, his co-accused Steven Avery is now seeking exoneration.
Avery's new lawyer is confident that she will be able to overturn the conviction that put him behind bars.
Avery was imprisoned for the rape and murder of photographer Teresa Halbach in 2005.
Kathleen Zellner, a lawyer who took up Avery's case shortly after the series which made Dassey and Avery into well-known figures debuted on Netflix, is confident that she can get his conviction overturned.
Her case will probably rely on the decision by a federal judge, on 12 August, that Brendan Dassey's confession that he had helped his uncle, Avery, commit the 2005 crime was involuntary.
Judge William Duffin ruled that investigators had repeated false promises to Dassey in the interrogation, when he was just 16.
In a 91-page ruling, US Magistrate Judge William Duffin was highly critical of investigators, Brendan Dassey's original attorney Len Kachinsky, and the state courts, concluding that Dassey's constitutional rights were violated.
Duffin also wrote that Dassey's confession could not be considered safe because of promises made to him by police.
He said: "These repeated false promises, when considered in conjunction with all relevant factors, most especially Dassey's age, intellectual deficits, and the absence of a supportive adult, rendered Dassey's confession involuntary…"
Different suspect
Avery's lawyer Zellner plans to lodge a request next week to get access to the DNA evidence used in Avery's trial. She then plans to order testing on it which was not available at the time of the trial.
"There is evidence that already exists in the case that points to a different location and a different suspect," Zellner told The New York Times.
We've got a combination of forensic evidence and a tip from somebody that we've interviewed multiple times that we think is credible.
In the initial case, prosecutors cited several different factors as well as DNA evidence, including the fact that Halbach's car was found on his property, with his blood inside and his sweat under the car's hood.
They also found a bullet with Halbach's DNA on it in his garage, as well as the key to her car in his bedroom, which also had his DNA on it.
Zellner said her team will be examining the suggestion that some of the evidence was planted. She said:
I believe if even one bit of evidence is planted, the conviction is going to be vacated.
The appeal will take place on 29 August.