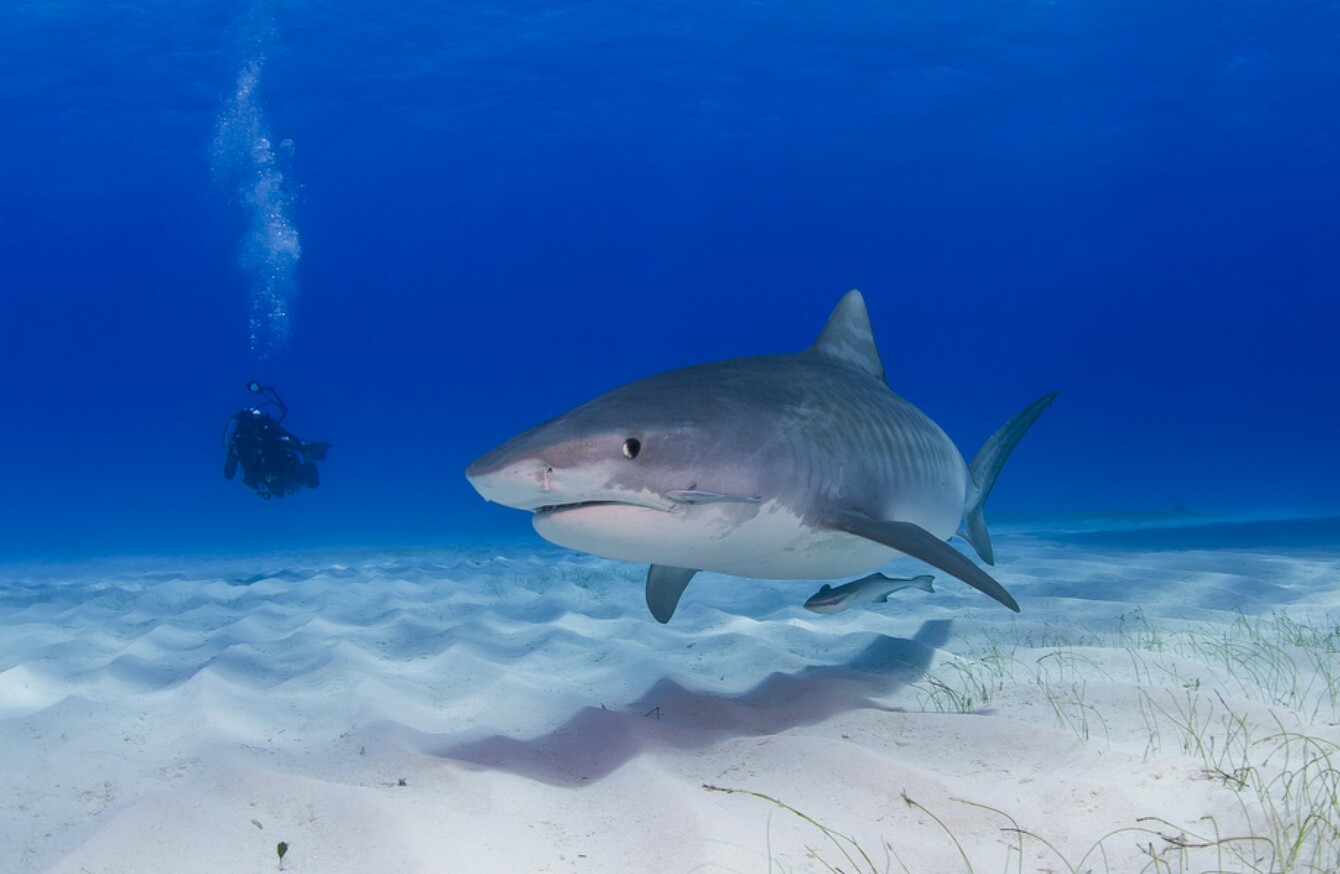 Image: Shutterstock/VisionDive
Image: Shutterstock/VisionDive
THE IRISH MOTHER of a man who saved his wife by punching a shark has hailed his heroic actions.
Anne O'Donoghue's son Dean Gonsalves was swimming with his wife Frankie off the coast of Ascension Island in the South Atlantic on Friday when the shark attacked.
Frankie suffered a severe injury to her Achilles but a more serious outcome was avoided when Dean repeatedly punched the shark, forcing it to flee.
Anne, from Janesboro Co Limerick, told the Limerick Leader:
He would do anything for her. He is very strong and very kind. I couldn't ask for a better son. He is a hero but I was proud of him before he did this.
Frankie's brother Matthew Benjamin took to Facebook to praise Dean's actions:
"Dean heroically managed to save her life, and she is awaiting air evacuation home from the RAF for more surgery. She is going to be ok, miraculously. Words cant describe how grateful I am that my little blister is still here to tell the tale."
The story has attracted interest across the world, being covered from Australia to the US, as well as extensively in Britain.
The St Helena government, where Frankie works, issued a statement on the incident saying:
"The person concerned was swimming near the shore and her injuries were attended to at the George Town Hospital.
"An emergency aero-medical flight is being arranged to transport the patient from Ascension Island to receive medical treatment in the UK."
Sharks are a common feature in the water around the British oversea territory, where swimmers are told that they are in the water at their own risk.