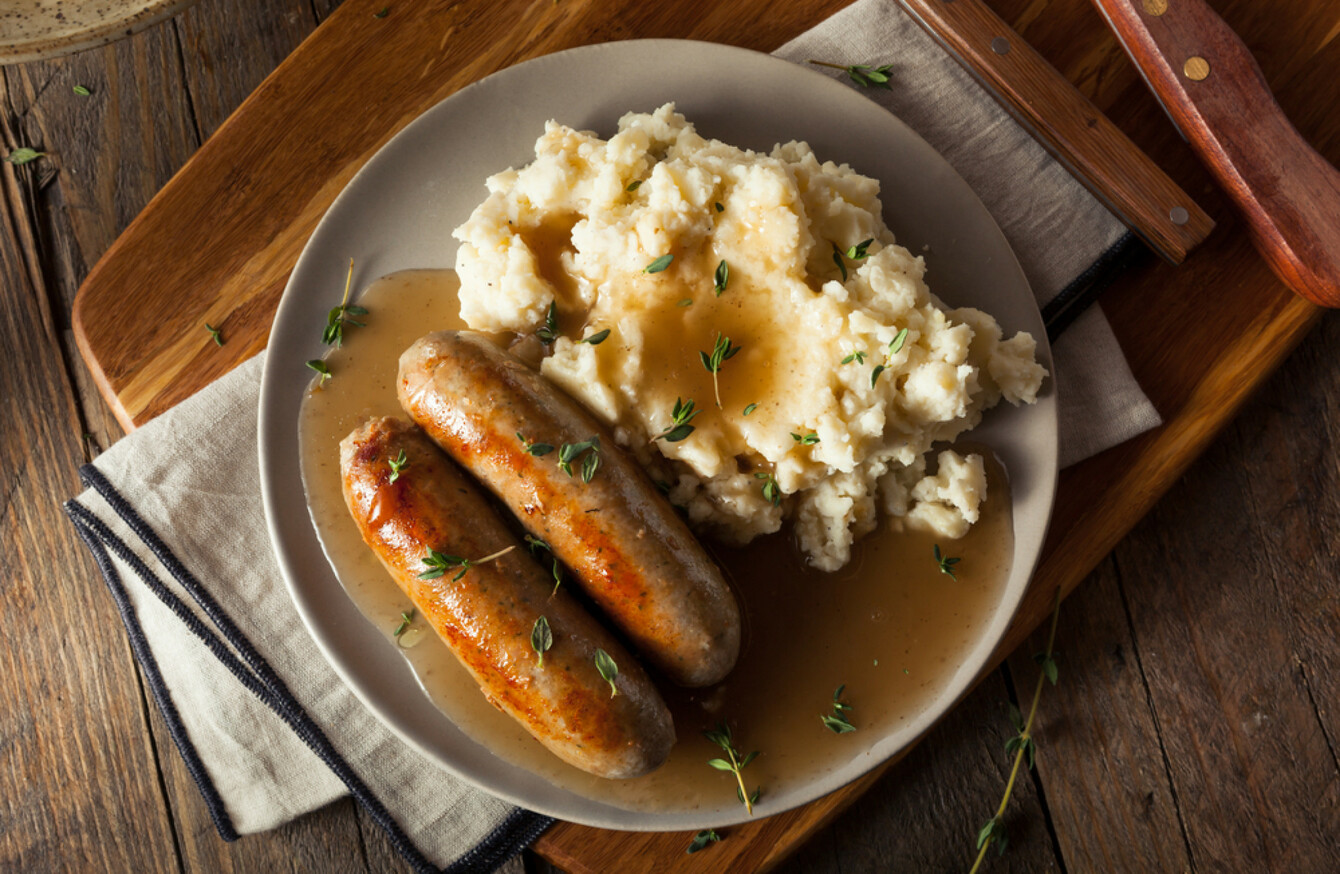 Image: Shutterstock/Brent Hofacker
Image: Shutterstock/Brent Hofacker
EVERY HOME COOK has their own kitchen hacks, cheats and traditions, and we want to know yours.
Each week as part of our Kitchen Secrets series, we'll be asking readers to share their cooking tips and go-to-dishes. From the secret to quick-and-easy dinners, to the best way to scramble an egg, we'll have a new question every seven days.
This week, we're asking…
What's your secret for delicious mashed potatoes?
As usual, our home cooks had lots to say. If you'd like to join the panel, send us your name and a bit about yourself to food@thejournal.ie! 
Use a ricer, not a masher: Mash the spuds with a little milk and salt  and plenty of butter, then put them through a potato ricer, this will eliminate any lumps, return to pot, add more butter and mash again to blend. Perfect every time and light and creamy – delicious!
- Catherine Hayes
Steam them, don't boil them: These are my three tips to great mashed potatoes: (1) Steam the potatoes rather than boil – I tend to peel first but in Ballymaloe we peeled the hot potatoes afterwards! (2) Use a ricer to mash them instead of a masher (3) Heat some milk and stir in for creaminess with butter and pepper and salt.
- Fiona Staunton
Use white pepper: Once they are nicely steamed, season them with salt and white ground pepper (believe me, using white pepper in mashed potatoes makes a big difference), then a good knob of butter.  Once the butter is melted and mashed through the potatoes, add some full fat milk and continue to mash until nicely smooth.  You really need to use proper butter and full fat milk to get that nice consistency.  I have a potato ricer that I sometimes use but to be honest, I find it can be a bit fiddly and just using the masher can get a nice smooth consistency.
- Olly Keegan
Try olive oil instead of butter?
Boil the potatoes until very tender (underdone potatoes will give you lumpy mash). Drain completely so no water remains in the pot. Mash with a potato masher until smooth, this may take a few minutes! Add a tablespoon of olive oil at a time to taste and mash again. Repeat until you have a smooth consistency. Season with salt and pepper.
- Jennifer Dillon
Use the right spuds (and add cheese for kids)
Most of the taste is down to the choice of spuds, Maris Piper being my current preferred choice (they taste 'naturally' buttered) – cooked until they are still a little on the firm side and then left to stand a while in their water. Drain, mash thoroughly and then add only a pinch or two of salt and a glug of (semi skimmed) milk. Mash more until a thick and creamy texture is arrived at. As a finishing action, I give it all a good whisk using a fork, which helps smooth the texture more .. and then serve!
Our children often like it mixed with grated cheese and a bit of butter and ground pepper too!
- Ross Boxshall
Peel them AFTER cooking, not before
Pick a potato that lend itself well to mashing like Queens, Golden Wonder or Maris Piper. I steam the spuds in their skins then peel this off once cooked. Season well with sea salt and black pepper. Heat a little milk on the stove and add this in with a generous amount of butter. Then mash to your heart's content. My husband normally has this job, he's a stickler. We keep it old school here, no potato ricers in our tiny kitchen.
Keep a keen eye out for lumps and pass through a sieve if you want it extra smooth. We like to add some fresh herbs with our mash, depending on what it's bring served with – parsley, chives or tarragon go beautifully (but not all together). A little Parmesan stirred through is delicious with a rich Italian stew. 
- Donna Connolly
And why not try adding something for a twist?
Lots of extras can be added to make them even better. Spring onions simmered for a few minutes in cream, perfect with sausages. Chopped grilled smoked bacon and cheese. A few spoonfuls of pesto… The list is endless.
Potatoes have fallen out of favour lately, pasta and rice being the preferred carb in busy households – but it's time to champion mashed potatoes, they're in a class of their own.
- Angela Nolan