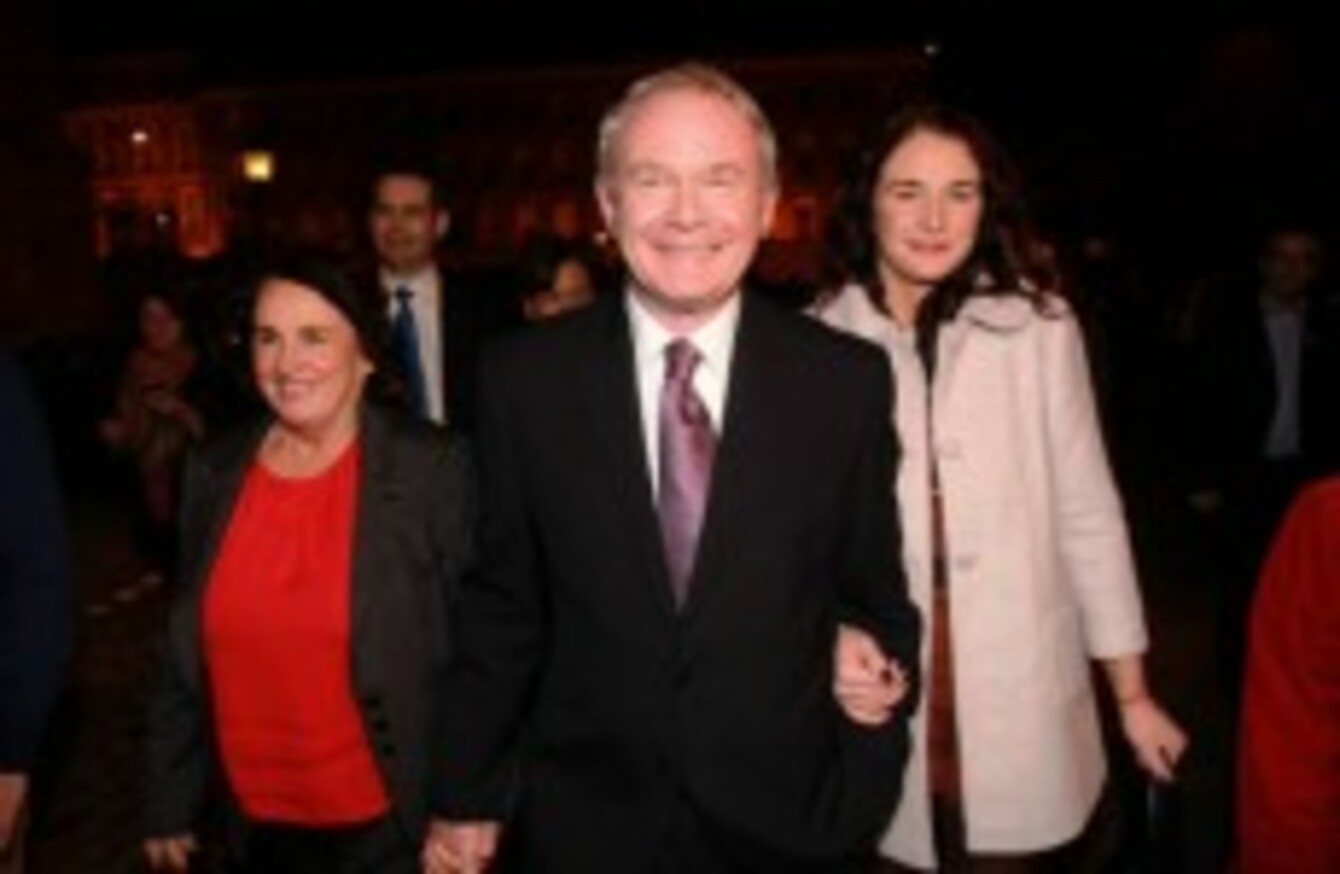 Count day during #Aras11
Image: Julien Behal/PA Wire/Press Association Images
Count day during #Aras11
Image: Julien Behal/PA Wire/Press Association Images
SINN FÉIN'S MARTIN McGuinness has commented on the row that is currently raging between one-time presidential hopeful Seán Gallagher and RTÉ.
McGuinness said that it was Gallagher's "lack of credibility" and not the treatment he received during a presidential debate on by RTÉ's Frontline programme in October which cost him the presidency.
However, he did concede that RTÉ should not have broadcast a tweet which incorrectly claimed that Hugh Morgan would appear at a press conference the following day.
"The tweet had nothing to do with the Martin McGuinness presidential campaign and RTÉ could have checked this with any of a number of representatives of my campaign team who were present in RTÉ on the night. They didn't do this," he said, adding that the broadcaster was negligent in failing to broadcast a corrective tweet from the official Twitter account.
In a statement issued this evening, McGuinness said: "None of this however takes way from the fact that Seán Gallagher had legitimate questions to answer."
The facts are that Seán Gallagher did solicit money on behalf of Fianna Fáil and was deeply involved in the culture of money buying access to politicians. It was Seán Gallagher's lack of clarity and credibility in relation to straight questions on these issues from myself in the course of the Frontline debate which was his undoing.
McGuinness added that he is proud to have run in the presidential election and the part he played in the campaign.
"The electorate made up their own minds about who they wanted for president and I fully respect their democratic decision. I think all candidates and commentators should now do the same," his statement concluded.
Gallagher has called for a full public inquiry into reports that RTÉ producers changed a question prepared by an audience member so it would be more hostile towards the candidate.