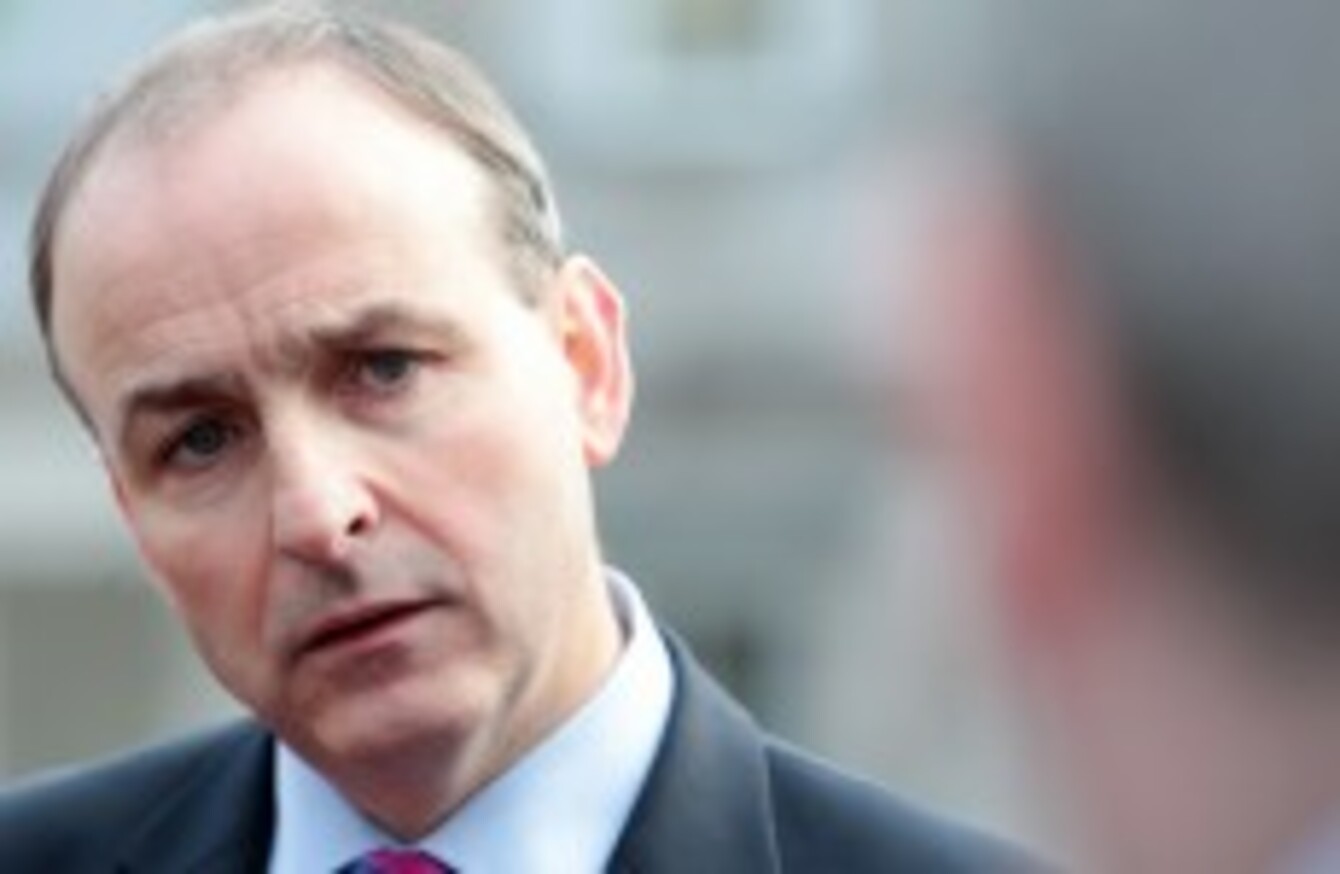 Micheál Martin
Image: Leon Farrell/Photocall Ireland
Micheál Martin
Image: Leon Farrell/Photocall Ireland
FIANNA FÁIL LEADER Micheál Martin has called on the Taoiseach to clarify uncertainties around the EU treaty which was agreed by European leaders this week.
Martin has written to Enda Kenny seeking answers to six questions highlighting grey areas in the Treaty, the full text of which emerged on Tuesday.
The move comes days after independent TDs announced they would try to force a referendum on the agreement, which the Government has referred to the Attorney General. The Dáil Technical Group plan to use an obscure constitutional provision under which a certain number of Oireachtas members can petition the President.
Micheál Martin asked for clarity on when a 'debt brake' provision in the Treaty would apply to Ireland, which is currently exempt as it is part of a bailout programme; and whether Ireland would attach a specific protocol to the Treaty safeguarding its corporation tax rate.
He also asked how the Government planned to meet a 2015 target under which nations' budget deficits are obliged to be no higher than 0.5 per cent. This would go above and beyond current plans, Martin said.
The question raises the issue of whether even harsher bailout measures would need to be applied to meet the target.
In addition, Martin requested clarification on the application of the debt brake rule; whether Ireland would need to ratify th treaty to avail of continued funding after the bailout programme conclues; and the permanency of the debt brake.