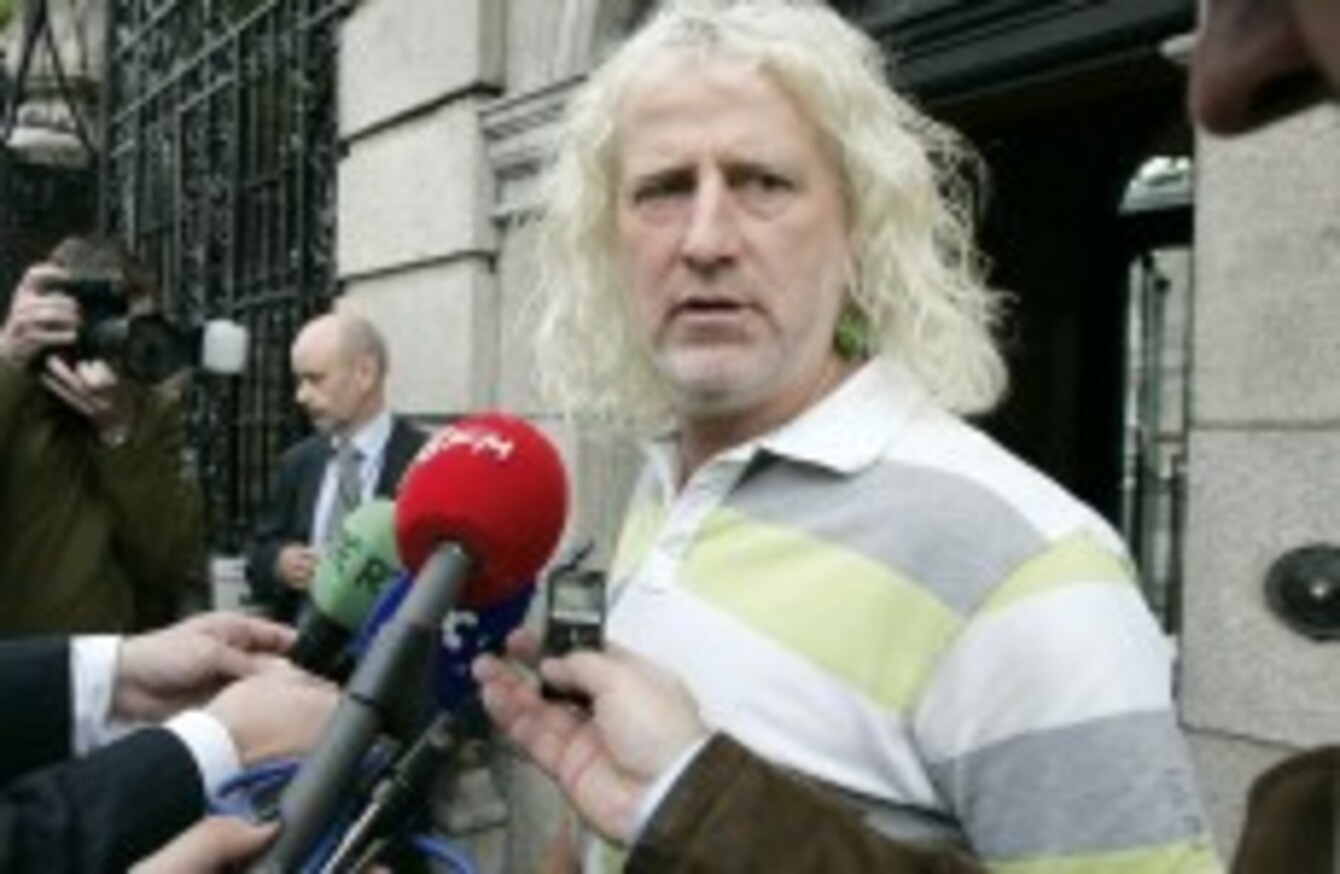 Image: Mark Stedman/Photocall Ireland
Image: Mark Stedman/Photocall Ireland
Updated 14:56
OPPOSITION TD MICK Wallace has asked the government to move the Dáil summer break next year so that TDs can fully enjoy the European Championships.
The Wexford TD raised the issue in the Dáil this morning but was shot down by Tánaiste Eamon Gilmore.
Wallace suggested that as there will "probably" be a six week break for TDs next summer it could be moved to coincide with the football tournament.
"It (Euro 2012) will be a great break for the people who are suffering from the austerity measures", he told the Dáil. "Given that there will probably be a six week recess at some stage next summer, would the Tánaiste consider arranging two weeks of it to coincide with the first two weeks of the soccer?"
His request was met with bemusement from Gilmore, who told the Dáil: "It shows how much times have changed around here".
The Tánaiste noted that it was unusual to have a TD ask to move the summer break:
"There used to be a time when opposition Deputies were complaining about the length of the summer recess", he said. " This is certainly a first in that we have got a request not only to extend it but to have it in June.  Unwittingly, Deputy Wallace might have stumbled on an issue which will find considerable support on the Government side.
"The Government will make a considerable effort to keep its nose to the grindstone and deal with the issues of the people.  We will have to watch the games on the television".
Wallace emphasised that he was asking for the time off to be "reorganised" rather than extended. He also took to Twitter to explain this:
Ceann Comhairle Sean Barrett ended the discussion, telling the Dáil chamber, "Deputy Wallace had his run," before moving on to other business.
Speaking on Liveline on RTE Radio 1 this afternoon, Wallace said that productivity would be down if the Dáil were to sit during the European Championships
"If you try to tell me that productivity will be as high as normal (in the Dáil) during the football, that will not be the case," he said.  "People will be very much focused on the football anyway".
He proposed that the Dáil instead take a four week break in August and a two week break in June for the football.
The Dáil broke for recess this year on 21 July and resumed on 14 September. The European Championships will run from 8 June until 1 July 2012.
Watch the video here: