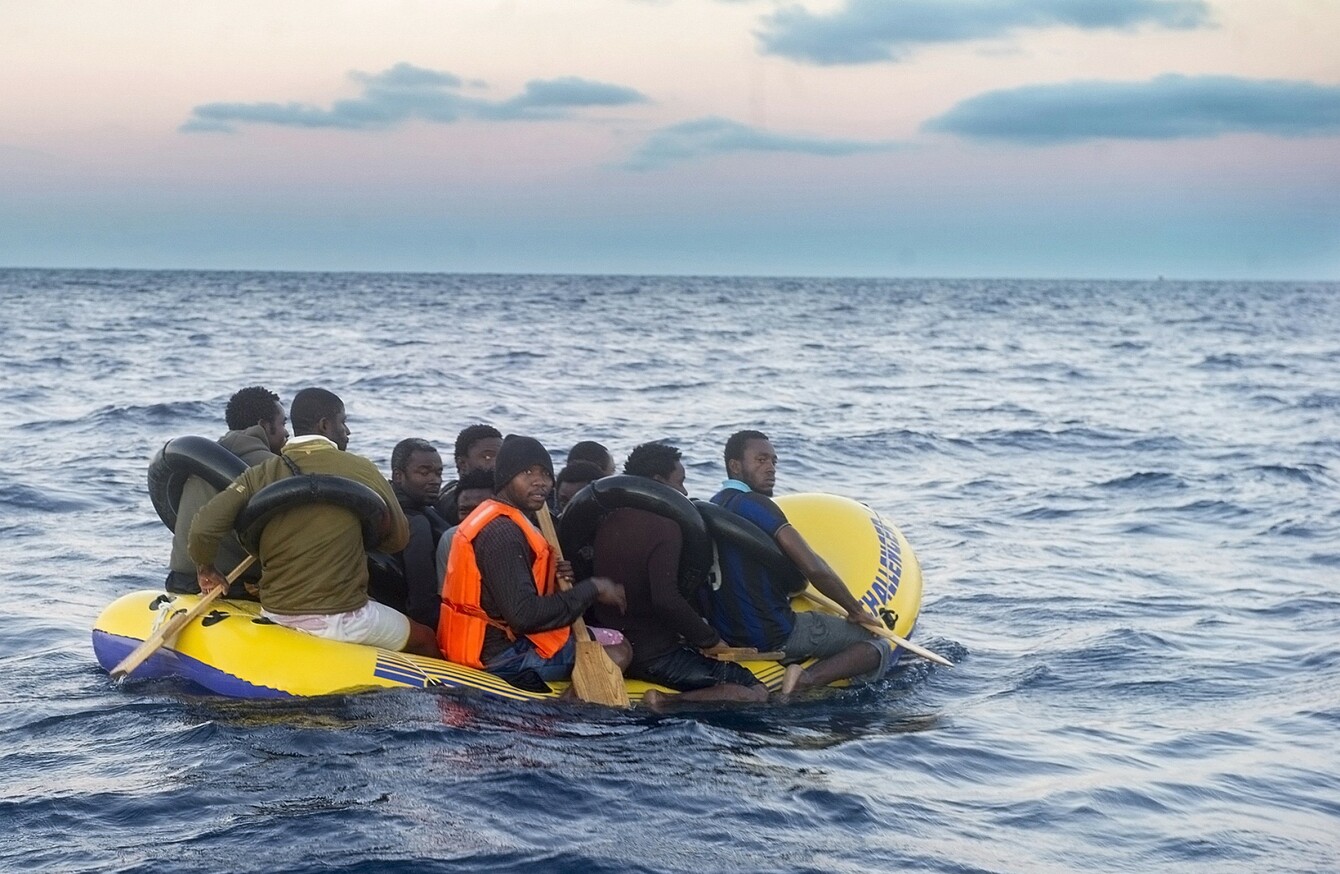 File photo
Image: Marcos Moreno/AP/PA
File photo
Image: Marcos Moreno/AP/PA
THERE ARE FEARS that as many as 400 refugees may have died when their boat capsized in the Mediterranean today.
BBC reports survivors, of whom there are 41, say there were up to 500 people on board when the boat went down, though authorities have been unable to confirm this.
Survivors said they were from Ethiopia, Somalia, Sudan and Egypt and had left Libya, headed for Italy. They claimed to have been brought to a larger boat with hundreds of people already on board, which then capsized.
Irish charity Trócaire said today's events highlight the "human cost of the refugee crisis".
Executive Director Éamonn Meehan warned that Europe is continuing to ignore the reality of the refugee crisis and its obligations under international law.
"This latest tragedy highlights the fact that regardless of the danger and the cost, desperate people will take their lives into their hands to reach Europe," he said.
People will continue to try to reach Europe as they flee from conflict, failed states and climate change. This is the new reality and the EU needs a more sophisticated response to the fact that people are willing to put their lives on the line in an attempt to reach our shores. We need a Europe-wide response which includes burden-sharing.
Threatened
Speaking at an event today, President Michael D Higgins raised the issue of Europe's refugee crisis, describing those arriving on European shores as "destitute men, women and children seeking shelter from other conflicts, natural disasters or extreme poverty".
"Why did the member states of one of the globe's richest and most powerful entities, a Union of 508 million citizens, feel so threatened by the arrival of a 1.5 million refugees and migrants last year?" he asked.
This, I contend, is revelatory of a certain perception of ourselves as Europeans, one that is predicated on fear. It reflects a sense of helplessness, which of course is far from irreversible, should our elected representatives, our public intellectuals, our media, show constructive leadership and craft a discourse of confident hope for Europe.
He accused member of the European Union of a "ruinously and narrowly self-interested response", adding the current approach has the potential to undermine the "humanistic spirit" to which Europeans recomitted themselves after World War II.