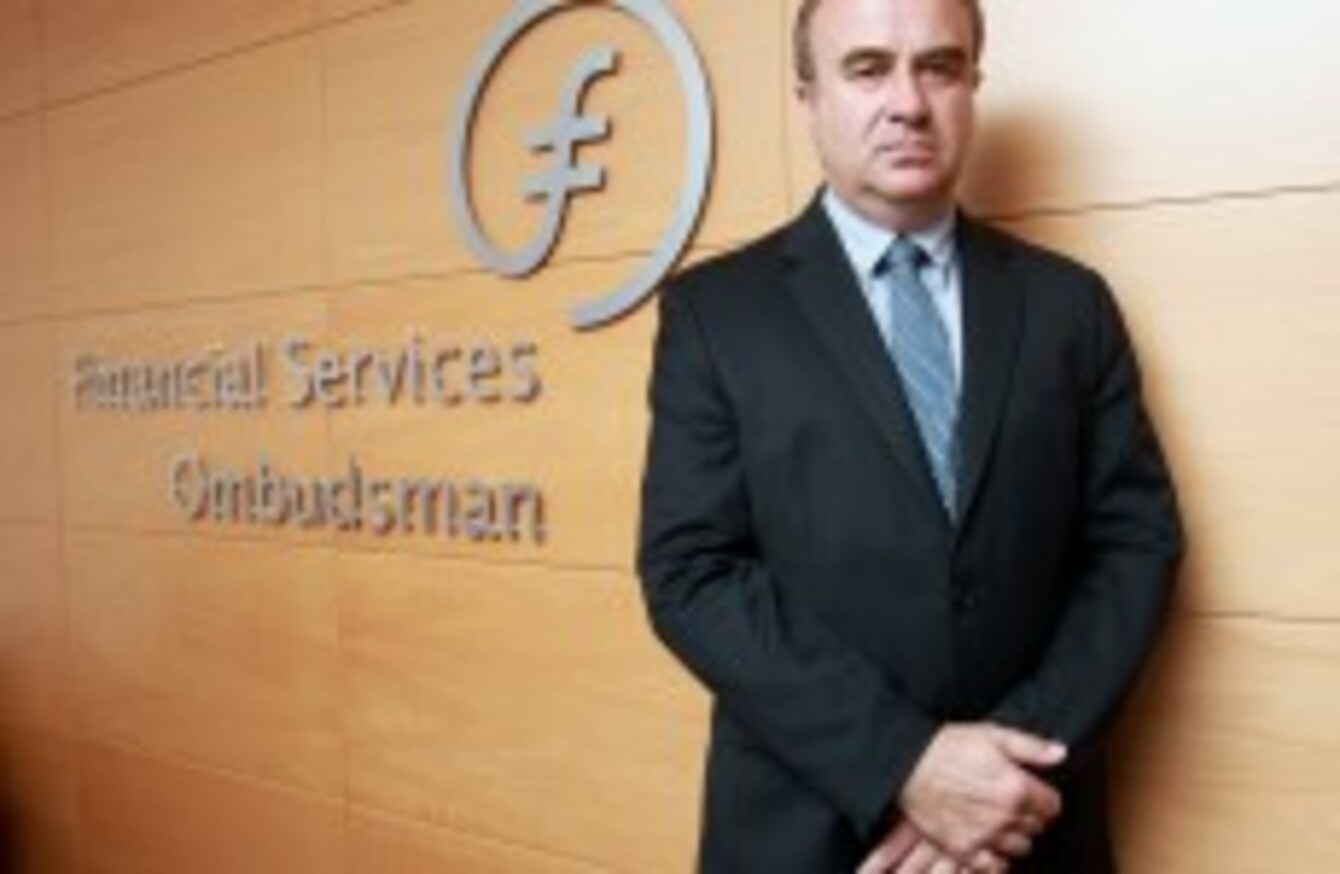 Financial Services Ombudsman William Prasifka
Image: Leon Farrell/Photocall Ireland
Financial Services Ombudsman William Prasifka
Image: Leon Farrell/Photocall Ireland
FEWER THAN ONE hundred complaints against financial institutions have been upheld since 2009, figures released to Fianna Fail finance spokesman Michael McGrath reveal.
A total of 1,975 complaints were made to the financial services ombudsman for the mis-selling of financial services over the five year period, with 93 upheld. Compensation adding up to €1.25 million was awarded to complainants.
Commenting on the figures, McGrath said:
The numbers are declining year after year. It would be nice to think that this is because of scrupulous actions on the part of financial institutions in ensuring that customers are only sold products which are suitable for their financial needs.
"However in practice the balance of proof appears to fall very much on the customer, while banks and investment firms are able to escape sanction for very poor quality advice."
He said that financial services firms "consistently" act contrary to the interests of customers.
Overhaul
McGrath called on the Minister for Finance "to undertake an overhaul of the rules governing the sale of financial products to ensure a greater degree of protection is afforded to customers."
He said that people often feel aggrieved after purchasing a complex product that they did not fully understand, and criticised "the huge information gap between banks, insurance companies and investment firms…and their respective clients."