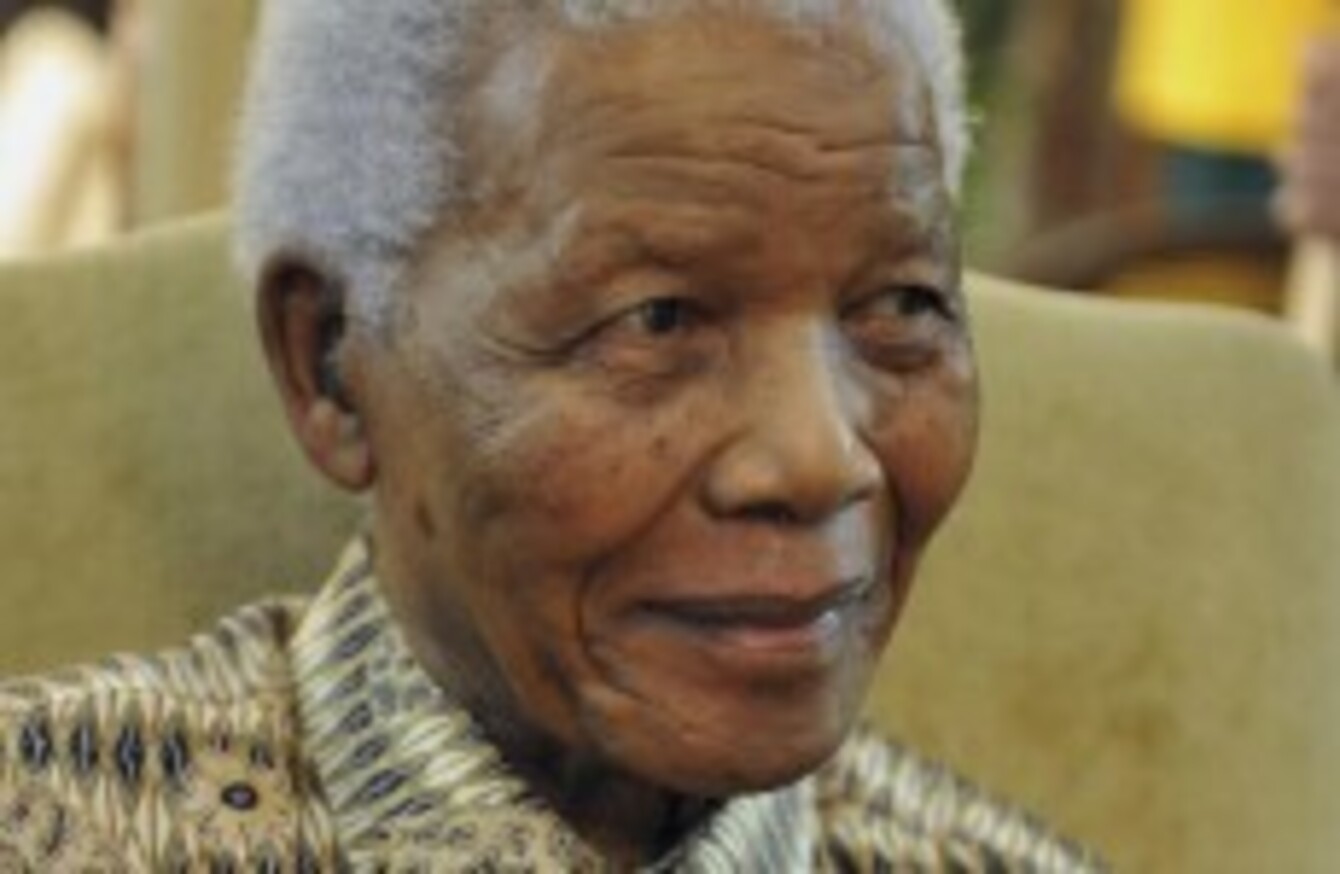 Mandela pictured in May this year
Image: Elmond Jiyane/AP/Press Association Images
Mandela pictured in May this year
Image: Elmond Jiyane/AP/Press Association Images
A SOUTH AFRICAN radio DJ sparked health fears for Nelson Mandela when he mistakenly tweeted that the iconic leader was in hospital – before realising that he was watching old footage.
The country's leadership was later forced to deny that Mandela was ill, after international media began following up the reports.
The scare began when Johannesburg breakfast DJ Bob Mabena tweeted:
However, it later emerged that he had got the story from a 'year in review' programme showing archive footage of Mandela being taken to hospital when he was ill in January 2011.
But by then, South Africa's The Times newspaper had tweeted its 30,000 followers that it was following up "reports" of Mandela's illness, the BBC reports. Hundreds of Twitter users began to retweet the story.
The report was even picked up by the country's foreign affairs spokesman Clayson Monyela, who according to Kenya's Capital FM tweeted "Pray for Tata" – using a respectful name for the former ANC leader.
He later deleted the tweet. The Times was also forced to apologise to its readers for broadcasting the unconfirmed report:
The South African government confirmed that Mandela, who is 93, was in good spirits and spending the Christmas holiday at his home in Qunu. Acc0rding to the Times, a government spokesman said: "It appears that an end of year review done by a media house may have unfortunately triggered a rumour of ill-health."
Bob Mabena has responded to a wave of criticism for his original tweet. He told one Twitter critic: