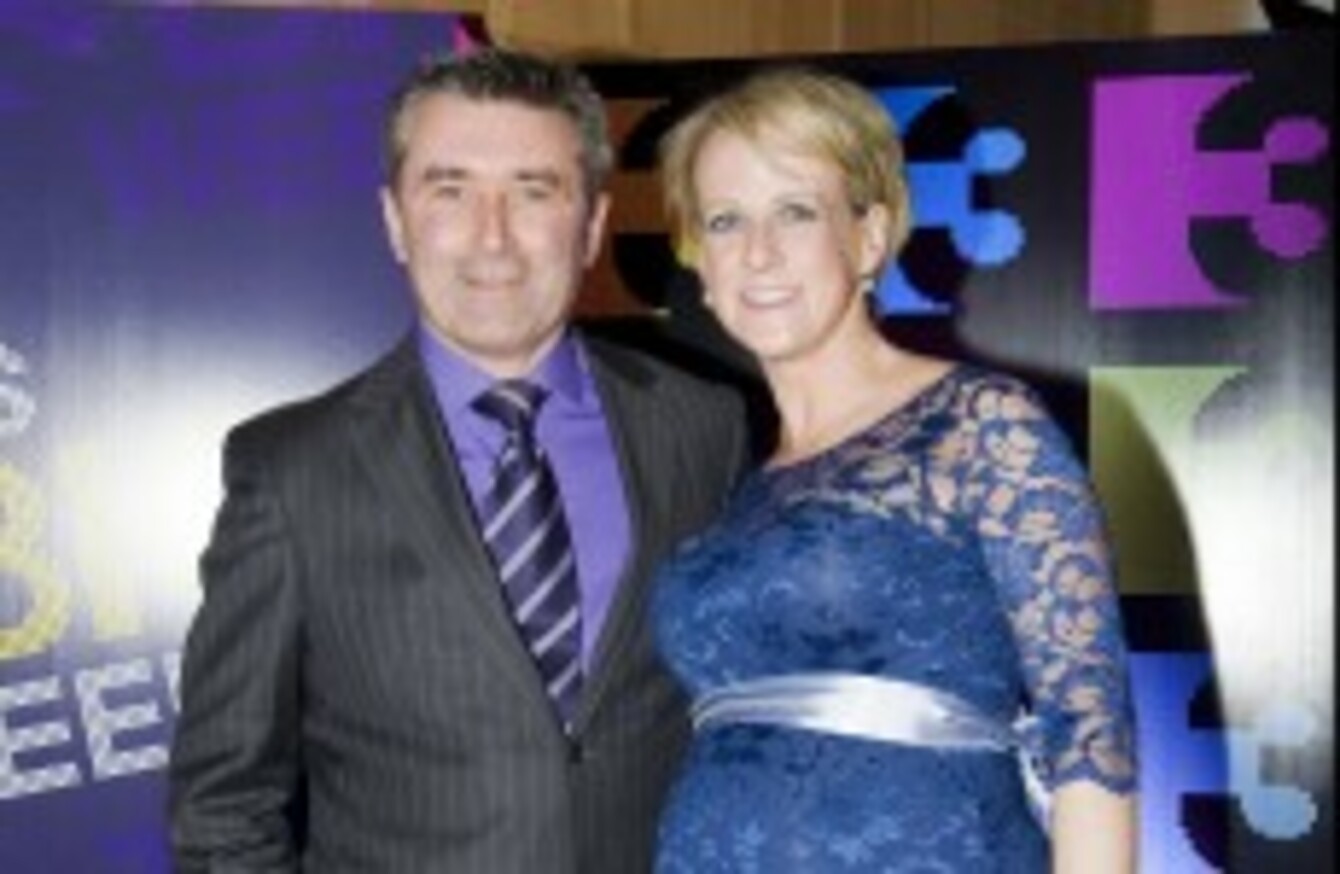 Martin King and Sybil at the 2012 schedule launch
Image: Laura Hutton/Photocall Ireland, file
Martin King and Sybil at the 2012 schedule launch
Image: Laura Hutton/Photocall Ireland, file
THE MORNING SHOW on TV3 – which had been presented by Sybil Mulcahy and Martin King – has been axed in favour of a new afternoon show.
Curiously, Xposé – the celebrity gossip and style magazine show – does not appear on the new autumn TV3 schedule. One of those, Glenda Gilson, is at this launch and the Xposé logo has appeared on promotional material at the Ballymount venue this afternoon.
When contacted by TheJournal.ie about the omission of Xposé from the schedule, a TV3 spokesperson said: "Xposé as is. Exactly the same. Its fabulous self!"
The new schedule features a new show called 'Late Lunch Live', which is to be fronted by Martin King and Lucy Kennedy. Sybil Mulcahy will take a role in the Midday show. While Elaine Crowley continues presenting that show, Sybil will, according to TV3, "bring us the views of the nation from all across the country via live link".
TV3′s early morning show – Ireland AM – stays in situ. It gets a new co-host in the form of PR man and broadcaster Anton Savage, who takes a seat on the couch alongside regulars Mark Cagney, Sinead Desmond, Alan Hughes, Aidan Cooney and Anna Daly.
The new afternoon show, Late Lunch Live, is described as a blend of "recipes, chat, previews and celebrity interviews" with a roving reporter, Clair Solan, recording outside broadcasts for show segments.
As well as Sybil Mulcahy's addition to Midday, the show gets a new live studio audience to interact with the guest panellists. The Midday show will kick off at, er, 11.45am.
The daytime schedule was a source of speculation in the past month as information was leaked that some of the shows were at risk of getting the chop.
The leaks caused enough of a kerfuffle for staff at the station to receive a memo from new head of content Jeff Ford warning staff of disciplinary action if they breached confidentiality.
More to come on the new schedule from TV3.
At Home with The Healy-Raes to air on TV3>
TV3 staff warned in memo over leaks of possible schedule changes>