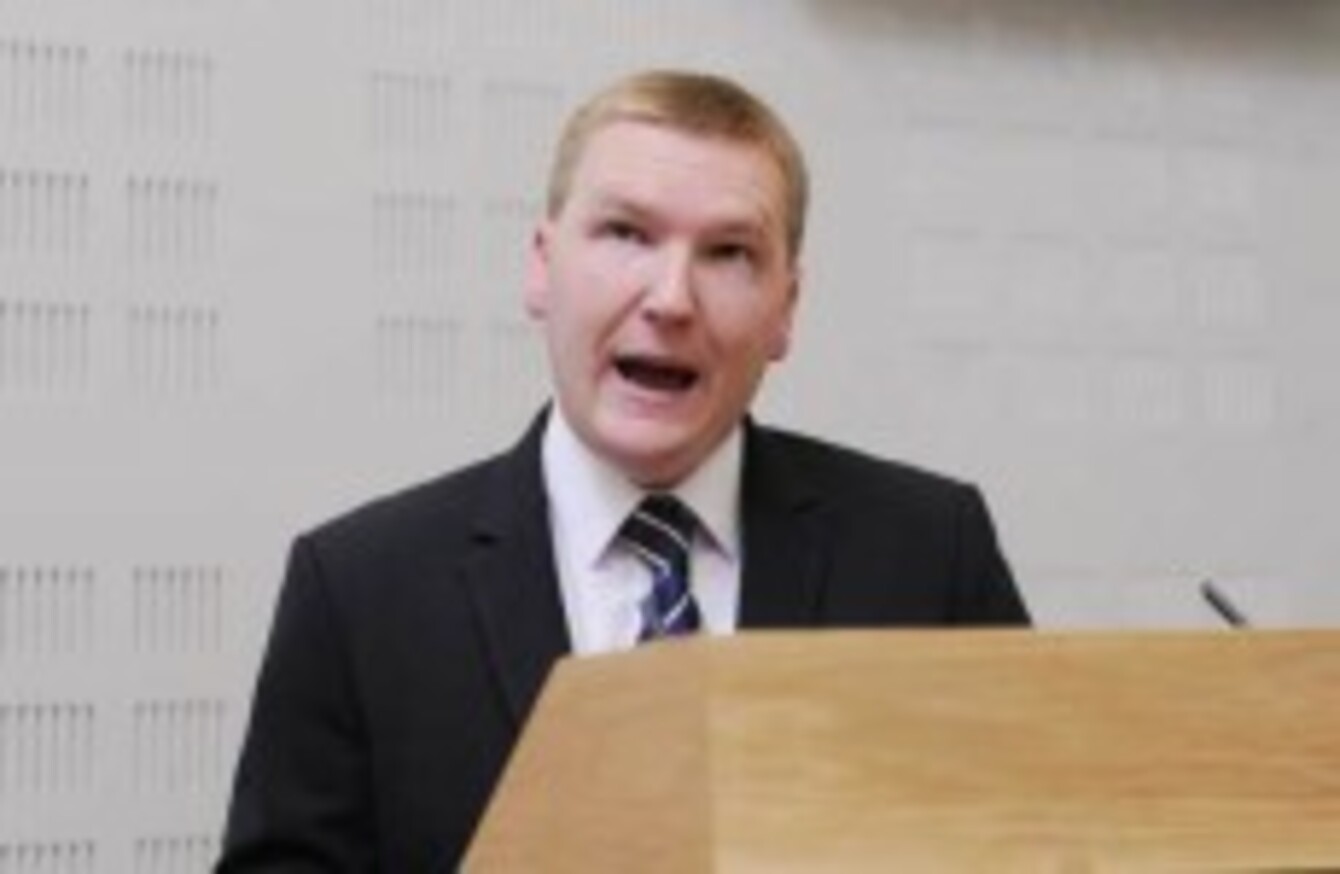 Image: Photocall Ireland
Image: Photocall Ireland
FIANNA FÁIL HAS WARNED that the number of mortgage holders falling into arrears has begun to accelerate at a higher rate than had been anticipated – and that banks could have to foot a bill of €10bn for a wholesale debt forgiveness scheme.
The party's finance spokesman Michael McGrath today said that the 'worst case scenario' envisaged under the last round of stress tests, published at the end of March, envisaged that around 10 per cent of mortgage holders would default in some way.
That figure had been seen as the worst case scenario, McGrath said, but statistics published in the last week showed that the number of people in arrears was beginning to creep towards that number.
The Central Bank's figures showed that one in 14 mortgage holders were in arrears of 90 days or more, while Permanent TSB, one of the country's larger mortgage lenders, said 8.8 per cent of its customers were in similar difficulty.
"We're moving towards the direction of the worst-case scenario… the trend is clear that the picture is deteriorating, and nobody knows where it's going to end," McGrath said.
While McGrath said it was too early to predict on whether the banks would need additional capitalisation beyond the €10bn allowed for in the stress tests, the prospect could not be ruled out, particularly with a series of harsh budgets still to be delivered.
With unemployment, the ECB interest rates which will has to be passed on, it's inevitable that there will be further increases in the levels of arrears.
McGrath called on the government to prioritise the creation of standardised criteria to be used by banks when dealing with individual borrowers, after Central Bank governor Patrick Honohan confirmed on Friday that no such code currently exists.
"Patrick Honohan said some level of debt forgiveness was happening, but my understanding is that it's in a relatively small number of cases [...] without any criteria or guidance from the Central Bank.
"If it's happening, we need to ensure it's done in a consistent way which is fair to all borrowers… having different banks with different approaches isn't satisfactory. The Central Bank needs to get a handle on it."
Fianna Fáil introduced a Family Home Bill to the Seanad on its last sitting on July 27, which would have barred the repossession of family homes unless it had been proven that a family was completely unwilling or unable to keep up repayments.
The bill was blocked by Fine Gael and Labour, who said it was not required at the time. McGrath said the party would continue to try and have the bill enacted.