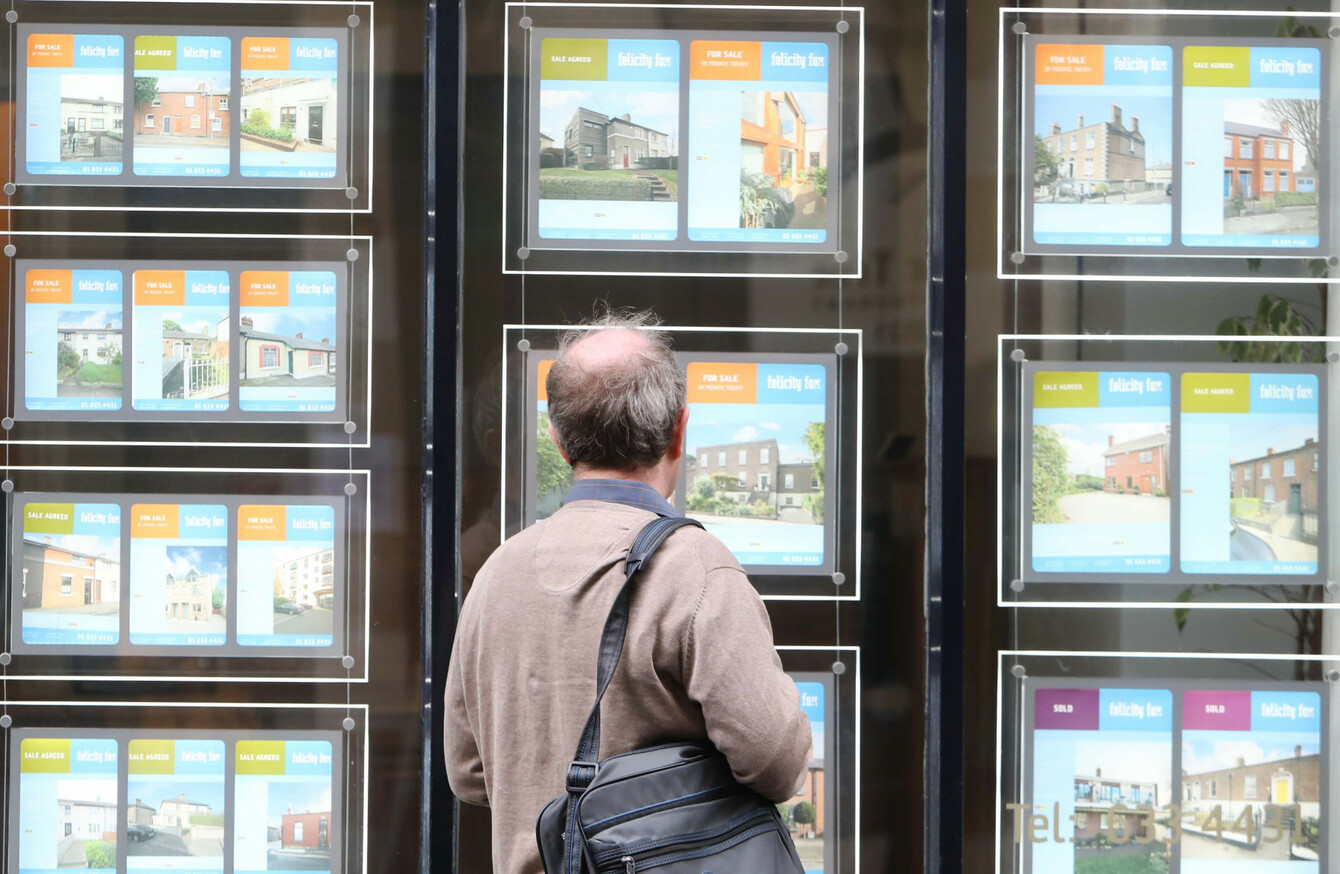 Image: Leah Farrell
Image: Leah Farrell
MORTGAGE HOLDERS IN arrears will now have the option to avail of a mortgage-to-rent scheme under a new joint initiative announced today.
The enhanced mortgage-to-rent initiative is being delivered between the AIB Group, the Irish Mortgage Holders Organisation (IMHO) and new social housing organisation iCare.
Under the scheme, distressed mortgage holders who are deeply in arrears will have their home bought by iCare, which will then rent it back to them at a social housing (differential) rate.
The mortgage holder and their family will be able to remain in their family home and will have the option of buying the home back  later at the discounted rate iCare purchased it for.
Mortgage to rent involves homeowners who are in deep arrears with their loan repayments surrendering their home to the bank. The bank then sells it to an approved housing body (AHB) – in this case, iCare – which in turn rents it back out to the homeowner.
The expanded scheme will be able to be availed of by AIB, EBS and Haven customers in long-term arrears.
Details 
iCare – which was set up for the express purpose of managing homes surrendered under the mortgage to rent scheme – is connected with the Irish Mortgage Holders Organisation.
CEO of iCare David Hall is also CEO of the IMHO.
Under the new initiative, AIB Group customers will also be able to avail of free financial services advice from the IMHO.
If their mortgage debt is deemed unsustainable by the bank, they may be eligible for the mortgage-to-rent scheme.
If the customer avails of the scheme, they give up ownership of their home and become long-term tenants of iCare.
Any remaining debt the customer may have with the bank following this is then written off. The customer has the option then of buying back the house whenever they wish.
However, as the Housing Department notes in its breakdown of the mortgage to rent scheme: The financial circumstances of a customer would have to have changed very radically in that period for them to be in a position to access mortgage finance.
#Open journalism No news is bad news Support The Journal

Your contributions will help us continue to deliver the stories that are important to you

Support us now
Government welcome 
Housing Minister Eoghan Murphy welcomed the expanded initiative, saying that it would "benefit a large number of households in long-term mortgage arrears".
"It is no small matter to lose ownership of your house," said Murphy.
However, where this seems to be the last resort, to have the additional option of remaining in your own home and community is invaluable to many families.
There are a number of criteria a household must meet to be eligible for the scheme – including a cap on property value and income levels.
CEO David Hall said it was "the most significant solution I have been involved in".
"For people who are in trouble with their mortgage I would encourage them to contact us – solutions exist that allow families get their lives back and allow them stay in their home," he said.