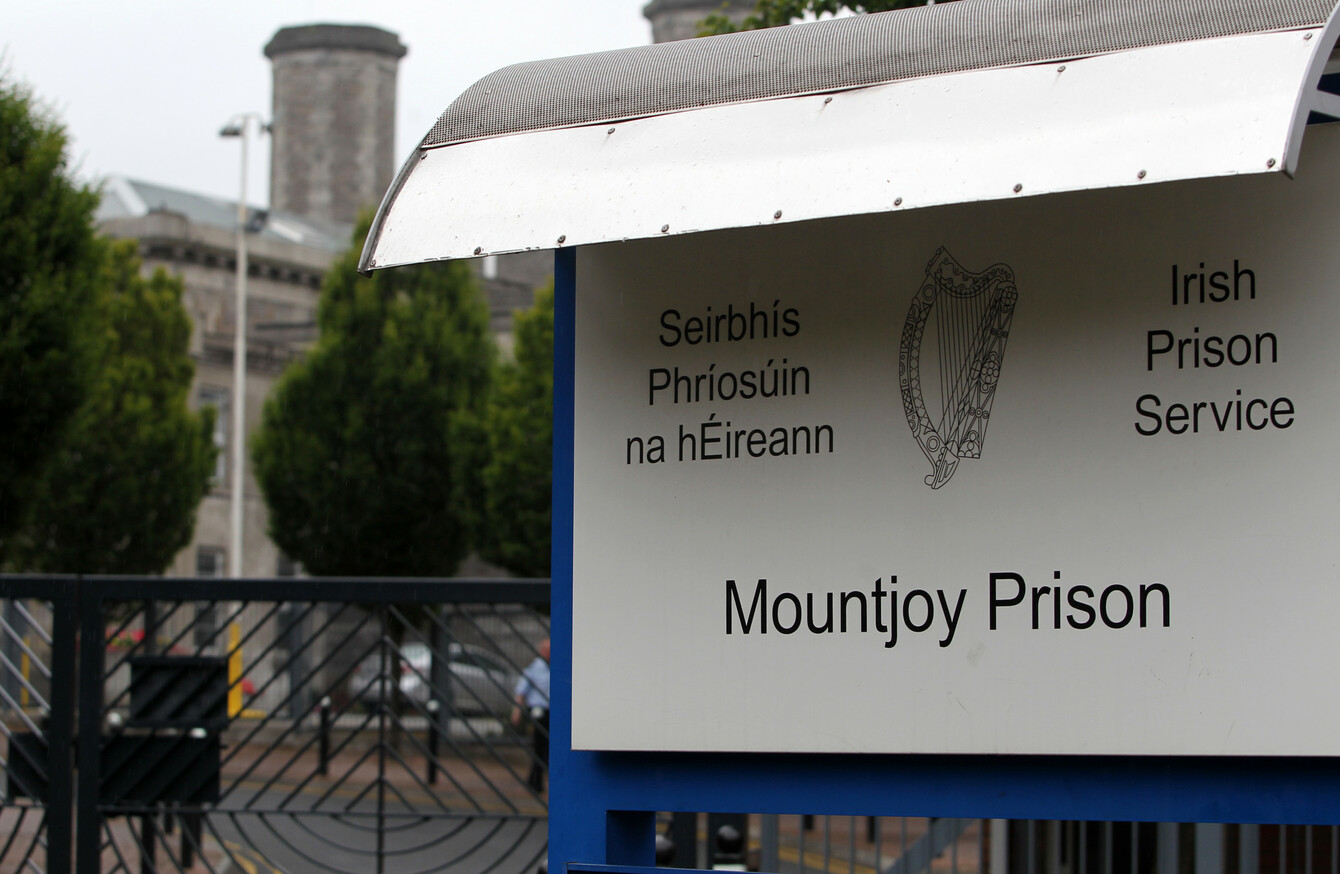 Gary Simpson was not awarded damages by the judge.
Image: Sam Boal/RollingNews.ie
Gary Simpson was not awarded damages by the judge.
Image: Sam Boal/RollingNews.ie
Updated 2.02 pm
THE STATE BREACHED the constitutional rights to privacy of a prisoner who had to urinate and defecate in a chamber pot or other receptacle in front of a fellow or fellow prisoners and then slop out his shared cell, a High Court judge decided today.
Mr Justice Michael White said he was not awarding prisoner Gary Simpson damages because of his partly untruthful and sometimes highly exaggerated evidence about the alleged harmful effect the treatment meted out to him in Mountjoy Prison had on his health and wellbeing.
Judge White, in a reserved judgment, also refused Simpson a declaration that his constitutional rights not to be subjected to inhuman and degrading treatment had been breached.
The court heard that Simpson had to use and empty chamber pots because he had no in-cell lavatory facilities. He claimed he had been humiliated, degraded and had his human rights violated because of the practice forced on him.
He alleged he experienced feelings of worthlessness and that his mental health had been affected by having to endure the slopping out practices in Mountjoy.
Simpson claimed that in 2013 he had to tolerate the degrading conditions while sharing a single cell with another prisoner for a period of eight months in D1 wing of the prison.
The court was told he had been convicted of robbery and had been serving three years in the prison. He had been granted a voluntary personal protection transfer to D1 wing because he had felt vulnerable to attack from other inmates.
Judge White was told he was often subject to 23-hour lock-up and sometimes got out for less than an hour. He claimed he could have been locked up for longer than 23 hours before being let out.
Simpson alleged there was no in-cell sanitation and no running water and that prisoners would be provided with receptacles in which to urinate and defecate. They had to eat their meals in the same cell they had to urinate and defecate in. They were given a basin, soap and water with which to wash themselves.
Difficulty
He claimed he had difficulty defecating into the receptacles he had been provided with and would defecate into the pages of a newspaper which he would then use to wrap up his excreta and place in a plastic bag.
He had no proper in-cell facilities for washing his hands after urinating or defecating and this created a considerable risk of infection.
Prisoners would have to dispose of urine and faeces in the slopping area and Simpson claimed some prisoners would urinate in sinks in the slopping out area that were designated for washing.
Simpson's counsel, Micheal O'Higgins SC and James Devlin SC, had told the court that the slopping out regime had been condemned in 1993 by the European Committee on the Prevention of Torture and had also been criticised in a number of reports including by the State Inspector of Prisons.
A Report by the Thornton Hall Review Group had addressed the impact of such conditions on prospects of rehabilitation and, in 1995, the State had accepted their concerns.
It had not been until 2010 that the State had started a programme of prison refurbishment to achieve single cell occupancy and in-cell sanitation.
Bodily integrity
Judge White refused Simpson a declaration that the conditions and circumstances of his detention in 2013 breached his rights to bodily integrity and to protection of his health as guaranteed under Article 3 of the European Convention on Human Rights.
He said there had been an imbalance in the ability of Simpson and the State to tender evidence and, in any action in which an individual alleged institutional abuse, the court had to be careful to ensure that the evidence provided on behalf of the institution was scrutinised carefully to the extent that the court was satisfied that the institutional witnesses had not closed ranks about the allegations made.
He said that in a cell of two occupants, and on exceptional occasions three, there was no toilet or running water.
Each prisoner was provided with a chamber pot which had a lid and the prisoner was required to take this pot to the toilet area and slop out by pouring the contents into a slop hopper on the landing.
#Open journalism No news is bad news Support The Journal

Your contributions will help us continue to deliver the stories that are important to you

Support us now
"It should be stated from the outset that this practice was uncivilised and a poor reflection on the defendants that it still existed 28 years after the publication of the original Whittaker report into the penal system of July 1985 and 19 years after the first report of the European Committee for the Prevention of Torture and Inhuman and Degrading Treatment or Punishment," Judge white said.
He said that subject to his criticism of the practice of having to defecate in one's cell in the first place the court was satisfied the chamber pot was satisfactory and that the lid fritted snugly.
There would be an unpleasant smell initially when a prisoner defecated in a cell which was unsatisfactory from the point of the prisoner and his cellmate.
The court had been told that if the lid was replaced promptly onto the pot the smell would diffuse after a reasonably short period of time.
It was unacceptable that the prisoner had to try and defecate in a crouched position and to urinate while standing up which would have led to splashing and spillages. Modest screens could have been provided without difficulty.
Judge White said prisoner Simpson was a volatile prisoner who had a number of disciplinary offences and had been involved in two separate serious incidents with a prison officer against whom he had amplified a difficult personal relationship into an invented conspiracy.
The court did not accept Simpson's evidence that the overall approach of prison staff in Mountjoy was one of contempt or unhelpfulness.
"The court has to be frank and I have to say there were huge issues with the credibility of Mr Simpson," the judge said.
"He lied about having stomach cramps while waiting to get out of his cell to go to the toilet and the court is, frankly, of the view it could not award damages because of the gross exaggeration of his evidence on a number of matters and his untruthful evidence."