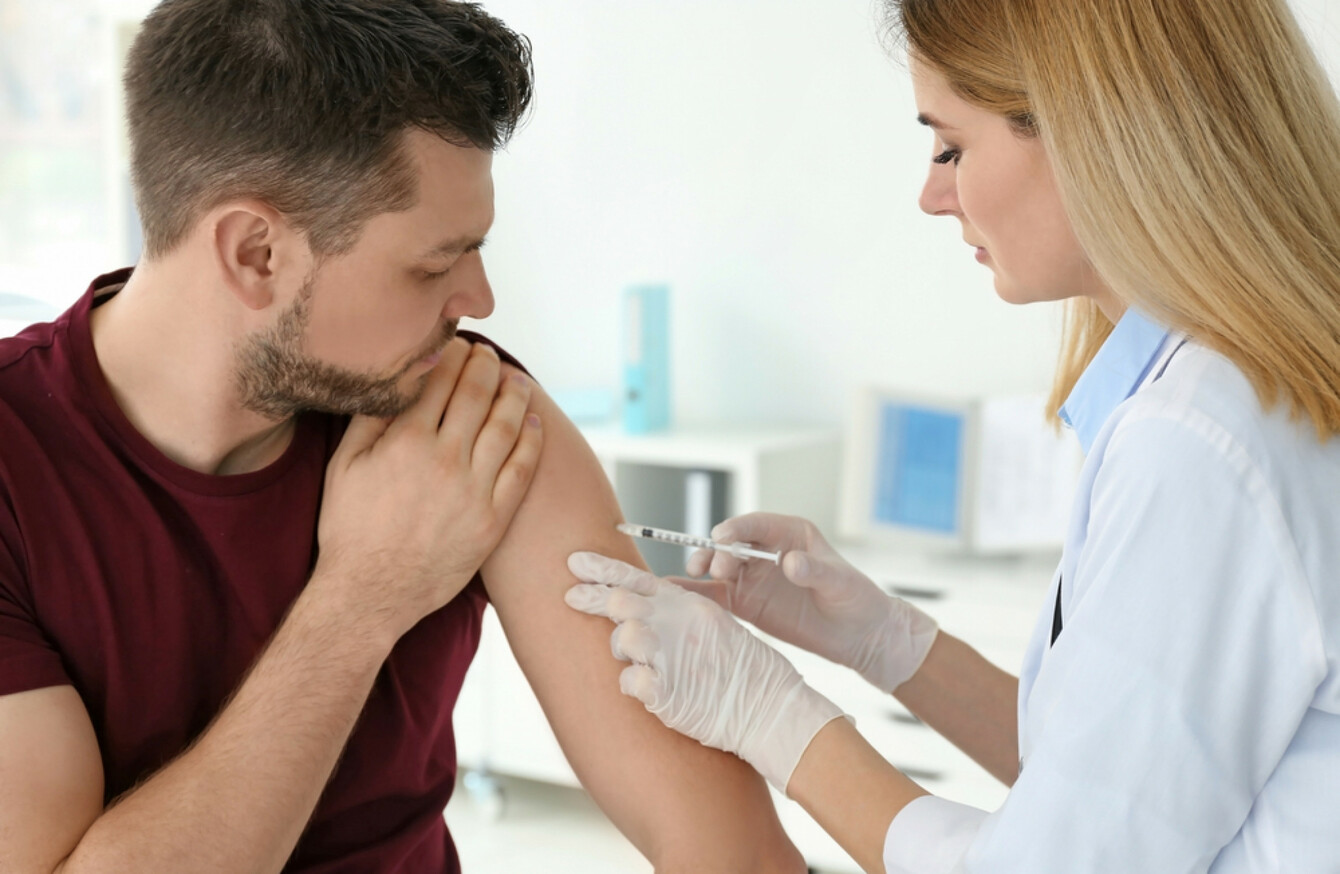 Image: Shutterstock/Africa Studio
Image: Shutterstock/Africa Studio
A THIRD DOSE of the mumps vaccine may be needed to prevent an outbreak of the virus among adults, researchers have said.
According to a new analysis from Harvard TH Chan School of Public Health, a resurgence of mumps in the US among vaccinated adults appears to be due to waning of their immunity over time.
Researchers found that vaccine-derived immune protection against mumps persists an average of about 27 years after the last dose.
The findings suggest that in addition to the currently recommended doses of mumps vaccine in childhood, a third dose at age 18 or booster shots may help sustain protection among adults. In Ireland, the first dose is given to babies at 12 months of age and children get the second dose at four or five-years-old.
The study published in the Science Translational Medicine journal explains that mumps incidence in the US declined after the vaccine was introduced in the 60s and there were sustained reductions after 1989 when children began to receive a second dose.
Recent mumps outbreaks, including on college campuses, began occurring among vaccinated young adults around 2006 and have continued to the present.
The resurgence is troubling, the authors wrote, because mumps infections may cause complications such as testicular inflammation (which may result in infertility), meningitis, and deafness.
Since cases have predominantly occurred in vaccinated populations, the mumps resurgence has prompted questions about what is to blame – either waning immune protection from the mumps vaccine or new strains of the mumps that evade vaccine-driven protection.
In this study, researchers pooled and analysed data from six epidemiological studies of mumps vaccine effectiveness in both the US and Europe.
The researchers estimated that 25% of people in the US vaccinated against mumps may lose protection within 7.9 years, 50% within 19 years, and 75% within 38 years.
The researchers determined that waning immunity has played a central role not only in the recent re-emergence of mumps cases among young adults, but also in outbreaks that occurred in the late 1980s among adolescents who had received only one dose under earlier recommendations.
In contrast, the researchers found no evidence that new strains of mumps virus are contributing to changes in vaccine effectiveness. Their model suggested that new strains would not be expected to cause cases in age groups affected by recent outbreaks.
"Vaccination is the centerpiece of current public health strategy against mumps," said Joseph Lewnard, one of the authors. "Knowing that protection wanes in the long-term can help inform how we deploy vaccines to prevent or contain future outbreaks."