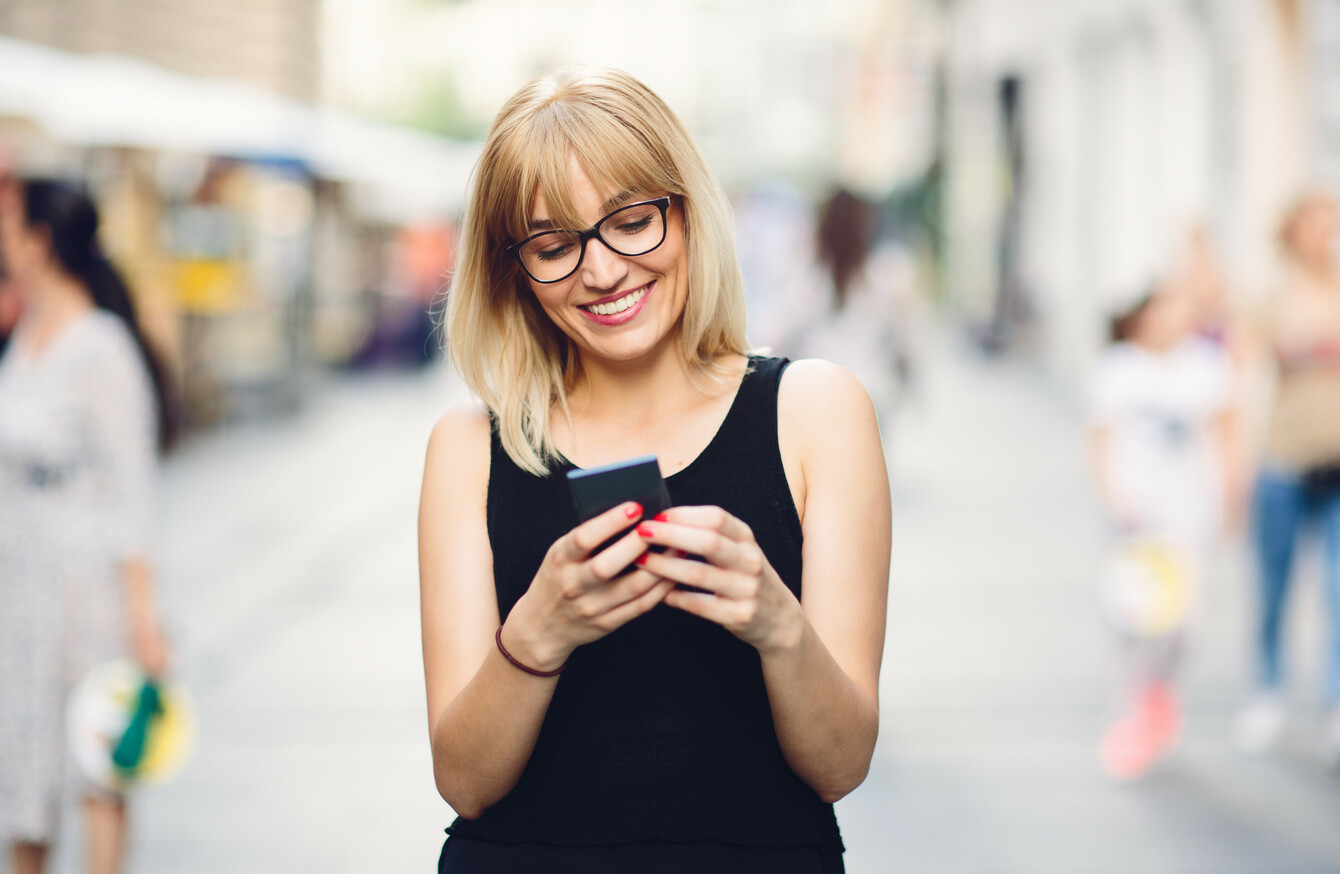 Image: Shutterstock/Milos Vucicevic
Image: Shutterstock/Milos Vucicevic
SINCE LAUNCHING IN Ireland back in 2015, N26 has been steadily building its customer base here. Right now, the digital-first bank has just under 200,000 Irish account holders – but the company predicts huge growth on that number over the next few years.
The Germany-based company prides itself on putting customers first: solving their problems, saving them time and treating them with fairness. It's an ethos that Irish people have welcomed with open arms, says Samantha, a senior team member at N26 Ireland.
As well as being incredibly tech savvy, our Irish customers are looking for an alternative to the experiences they've had with some banks, stemming from the financial crisis in 2008. They're ready for change.
But despite its expanding foothold on Irish shores, you'd be forgiven for not having heard of N26. To date, the bank's growth has been somewhat under the radar. So how does an account with N26 work – and how is it any different to the bank you're with right now?
Meet the 'challenger bank'
First up, as a fully digital bank, N26 is branchless and paperless. From setting up an account – a process which usually takes "eight minutes", including time for identity verification – to transferring and managing money, everything can be done from your smartphone or laptop.
The word "bank" is an important one here – although its footprint might look different to other operators in the Irish market, N26 has a full banking licence from the European Central Bank and adheres to the "very robust laws and regulations" imposed by the German financial regulator, BaFin.
"Customers want simplicity," says Samantha. "They're used to services like Netflix or Airbnb and the ways those services make their everyday life easier. But they also want to know their money is safe, and we can offer that balance."
This stripped-back, simple approach to finance might feel unusual to some customers, but it's the inevitable way forward, says Samantha.
Most big banks have really old legacy processes and IT systems that would take decades to move off from. Our business model is completely different – we started out with no branches and with a digital backbone.
Passing on the benefits to customers
This backbone doesn't just make banking quicker, it makes it cheaper too. The cost of running a digital bank is a sixth of the cost of running a legacy bank with multiple branches, estimates Samantha. And because there are fewer overheads, customers can reap the benefits.
The standard N26 account is free to set up, with a virtual card you can use via your phone (you can order a physical card for a €10 delivery fee), free payments worldwide and up to three free ATM withdrawals per month. 
The average account holder won't encounter any fees for their day-to-day banking, and when fees are incurred, there's full transparency. With international transfers, for example, customers will know how much they're about to be charged before they tap 'send'. Premium account options are available from €4.90 per month for customers who want extra flexibility, or extra perks like travel insurance.
"If you don't know what level of fees you've incurred until your monthly statement arrives, that can lead to financial anxiety for people, and that's exactly what we want to avoid," says Samantha.
Problem solving in real-time
Being free of the confines of legacy technology means N26 can more quickly adapt to changing customer needs, whether that means introducing new products or changing certain features. The company rolls out changes every three weeks in response to feedback.
"We pay close attention to customer insights and behaviours," says Samantha.
We're always looking to see where there's friction in customers' experiences, or where they might need additional support via new features or functionality.
This listening has proven particularly powerful over the last year or so, with Covid-19 restrictions leading to a drastic shift in the way people banked and managed their money. 
As more and more customers shifted toward digital banking, N26 was able to identify needs and push through innovations – like adding pandemic coverage to its travel insurance offering – quickly. And as the world opens up again, customer needs are shifting once more:
"A feature we just launched this week is bill splitting," says Samantha. "As customers return to the wild and start eating out or socialising in groups, they can share the cost easily."
More to come
With less than a decade of existence, and just five and a half years here in Ireland, N26′s work is really just beginning. In the months and years to come, the company plans to expand the remit of what customers can do with with their N26 account, making it easier to save and plan for the future.
One upcoming feature for Irish customers is N26 Savings, an online savings account which can be opened directly via the N26 app. And there's more to follow, says Samantha:
Ireland has turned out to be a rockstar market for us and we see room for a lot of growth here. We want to be a bank that anyone can use, that's accessible to anyone looking for a more straightforward, simple banking experience – and we are that.
Open your N26 bank account in minutes right here, and start spending before your physical card arrives. Plus, want a free year of N26 You, our premium account with travel insurance included? Sign up at N26.com with the code N26FREEYOU until July 9, 2021.