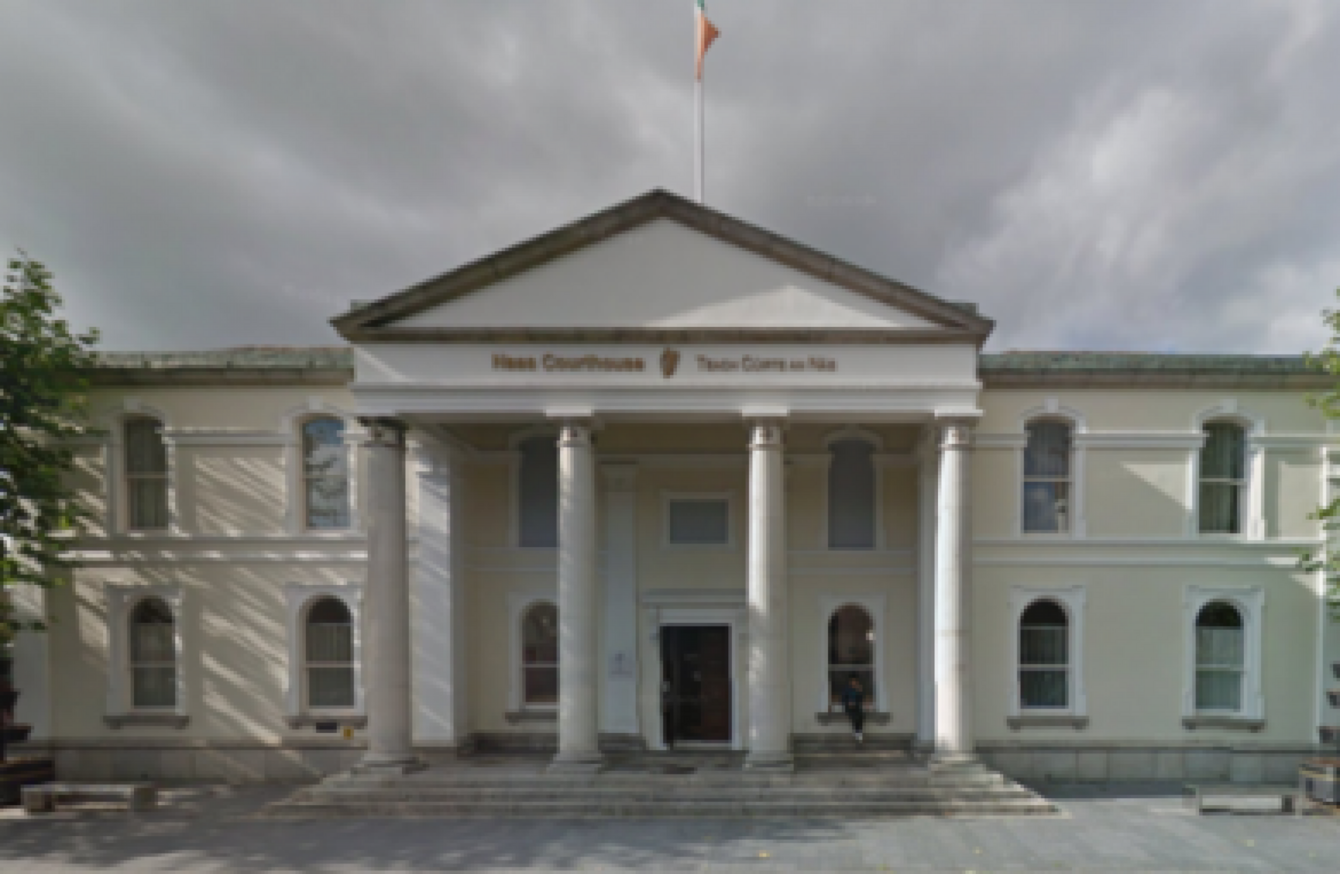 Naas Courthouse
Image: Google Street View
Naas Courthouse
Image: Google Street View
A JUDGE IMPOSED the maximum fine on a mother this week following complaints by the Department of Education that her teenage daughter has not attended hundreds of days of school over several years.
The court heard how a bench warrant was issued for the arrest of the mother of four.
Prosecuting Education Officer Phil Donnelly outlined to Naas Court how between 2013 and 2014, the girl missed 116 days. And between 2014 and 2015, she did not attend for 145 days.
Donnelly told the court that last year the teenager was absent for 73% of the school term and that she has been expelled.
The court also heard how the girl, soon to turn 16, was placed in a Youth Training Course but has only attended nine out of 55 days.
After the age of 16, the court heard how it is legal for the girl to not attend school, if she wishes.
Judge Desmond Zaidan said: "I wish that I did not have to deal with this."
The judge accused the teenager's mother of  'abusing the child'.
Defence solicitor Tim Kennelly argued that his client's daughter is "rebellious" and that it has "escalated beyond control".
He asked Judge Zaidan not to send the mother to prison.
At this point, Judge Zaidan requested 15 minutes to think about the matter, and asked for the mother to be remanded in custody until the case could proceed again.
On returning, he said that if he just imposes a fine and not a prison sentence, then it is likely the mother will be before the court again.
The judge suggested that the mother spend two days in custody.
Kennelly said:
I don't know how the mother can break it to her children that she will have to go to jail.
He appealed for the judge to impose a fine instead.
During her evidence to the court, the mother said: "I vomit trying to get her out of bed. She would be saying she was sick."
She also voiced concerns about the welfare of her daughter's mental health with a garda confirming that there were issues.
The court heard that she is currently being treated for addiction issues.
Imposing a maximum penalty of €1,000, Judge Zaidan said: "No child is born bad, it depends on how the child is raised."
The fine must be paid in installments over a six-month period. Judge Zaidan warned that the mother could face a month in prison if she appears in court again.
Reporting restrictions were imposed due to the girl's age.
Comments have been disabled for legal reasons.