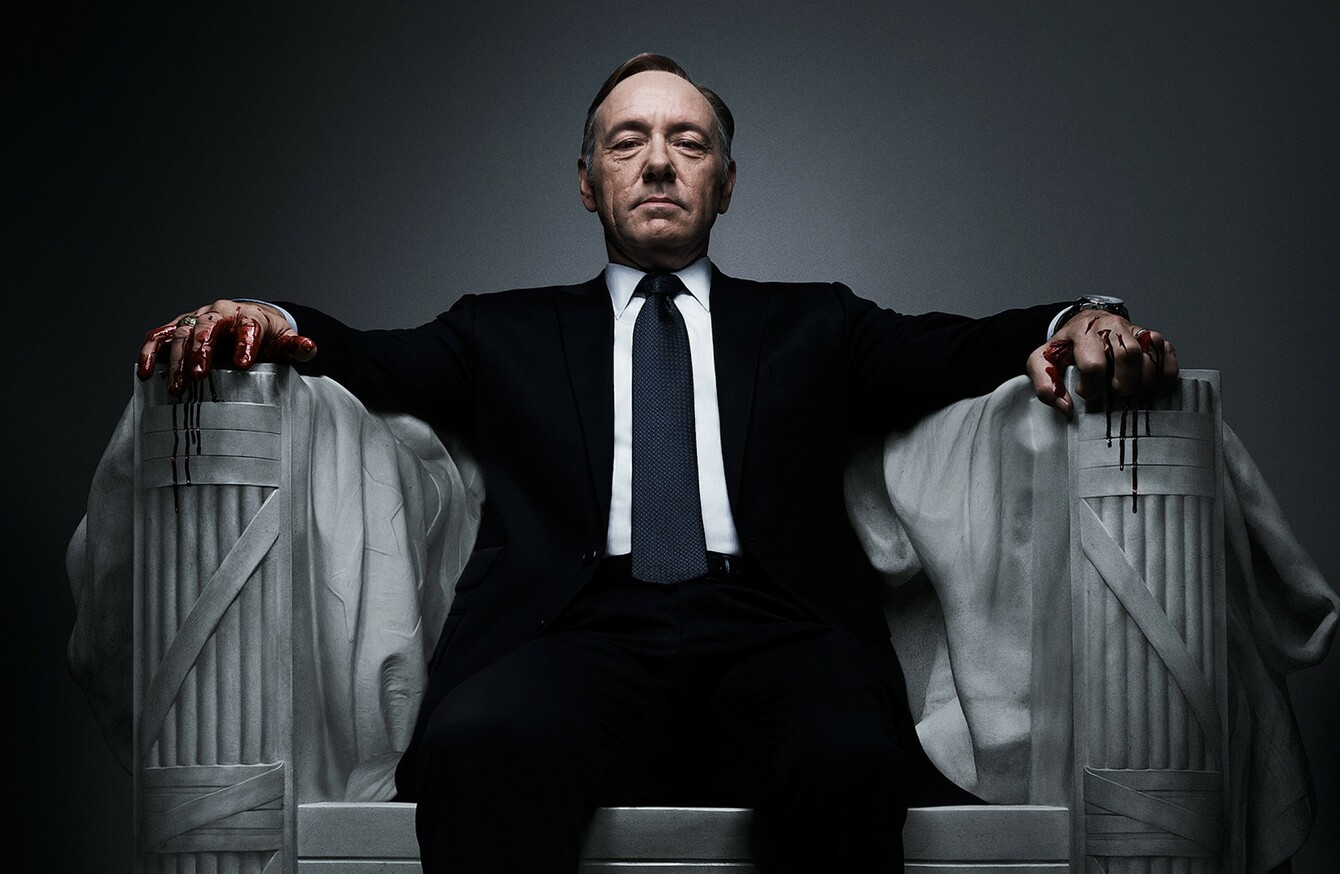 Image: Netflix
Image: Netflix
ON-DEMAND TV SERVICE Netflix has fought back concerns over its growth – although it announced it was changing tack in China due to a "challenging" regulatory environment.
Netflix shares soared nearly 20% in after-market trades following the release of quarterly earnings figures. Revenues topped $2 billion (€1.8 billion) for the first time – a 39% increase from the same period a year earlier – as net income jumped 75% to $52 million (€47 million).
The company said it gained 3.57 million paid subscribers to its streaming service in the quarter – most of them from outside the United States – and finished the quarter with a higher-than-expected 86.7 million subscribers.
Of that number, 39.2 million subscribers were international, a sign that the company was gaining momentum as a global television service.
The service credited a robust line-up of original programming, including Stranger Things and Narcos, helping to draw fans to the service.
The earnings report reassured investors after growth of only 1.68 million subscribers in the previous quarter had dampened enthusiasm for shares on Wall Street.
Netflix is the world's leading internet television network, boasting a presence in nearly every country after expanding globally early last year.
Original binge
The on-demand television service has won devotees with its own hit shows, including House of Cards and Orange is the New Black.
Netflix has also been winning over superhero fans with original programs made in collaboration with Marvel.
The latest Marvel series, Luke Cage, will be followed by the release of Iron Fist early next year, setting the stage for four heroes from separate programs to team up in another original called The Defenders.
Netflix has planned for more than 1,000 hours of original programming next year and expanded its content budget to some $6 billion (€5.4 billion).
"We are fortunate that our internet-centric, on-demand, subscription-only business model allows us to support programs for both mass and niche audiences alike," Netflix said.
"The growth of internet TV globally has ushered in a new golden age of content."
Online platforms Netflix and Amazon Prime Video have both ramped up their investment in programming, together spending some $7.5 billion – more than competitors CBS, HBO, or Turner, according to IHS Markit.
"The levels of investment we are seeing from Netflix and Amazon are only topped by Disney and NBC," said IHS senior principal analyst Tim Westcott.
Other online platforms like Hulu in the US and China's Youku Toudu and Tencent companies have also increased their investment in original programming and acquisitions, according to IHS.
"More and more consumers are watching content online, shaking the foundations of the traditional TV industry," Westcott said.
China dream on hold
Notably missing from Netflix's global footprint is China.
"The regulatory environment for foreign digital content services in China has become challenging," Netflix said in a letter to shareholders.
"We now plan to license content to existing online service providers in China rather than operate our own service in China in the near term."
Netflix said it expected revenue from licensing content to providers in China to be modest, and that it still has "a long-term desire to serve the Chinese people directly" with its own service there.
Written by AFP and posted on Fora.ie