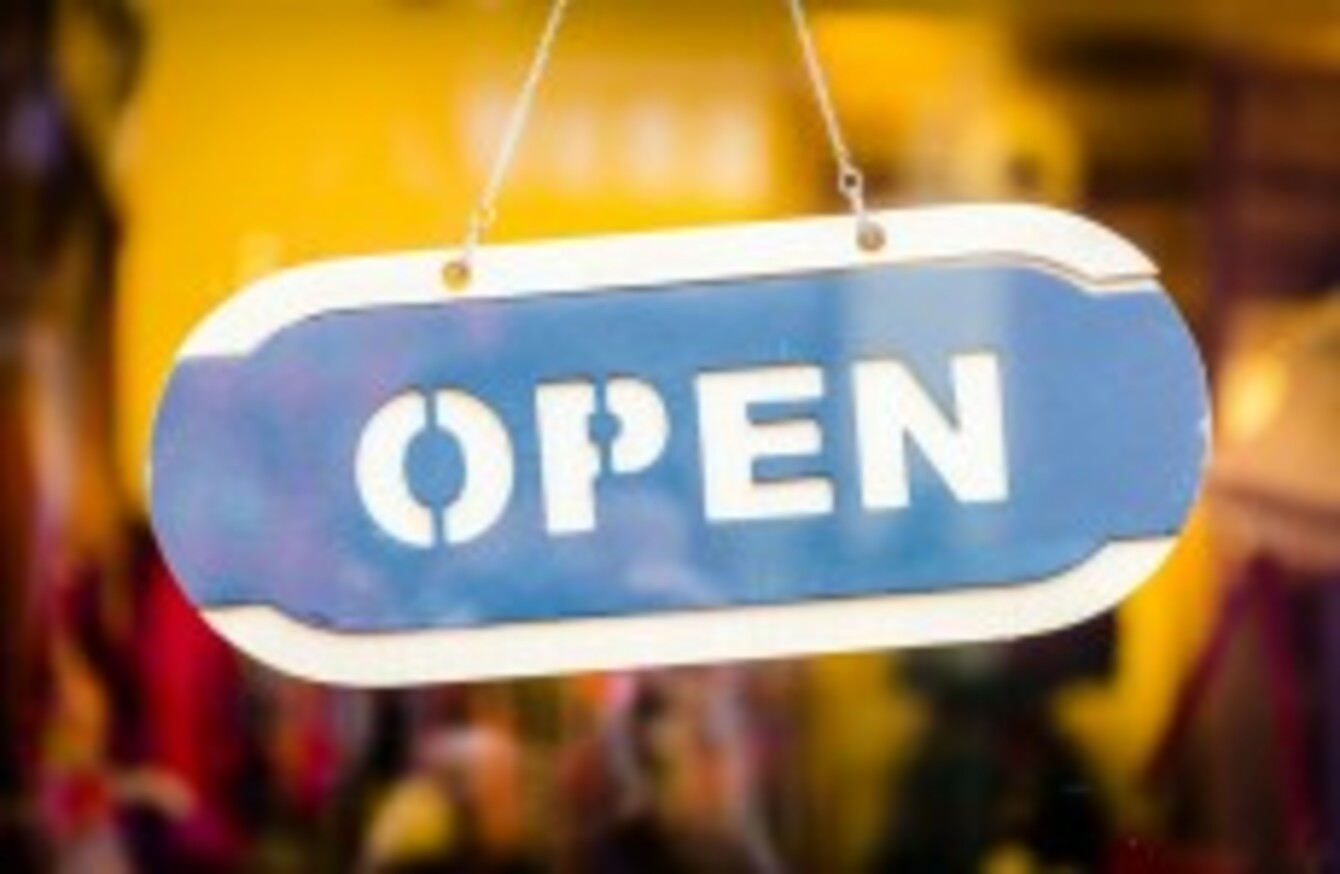 Image: Shutterstock
Image: Shutterstock
IRISH PEOPLE FOUNDED new companies at a faster rate last month than any other equivalent time since the end of the boom.
New figures show that a total of 1,518 companies were started in the State last month, higher than any other July figures since 2007.
The figure is also an 11% increase on the same month in 2013, when 1,371 companies were founded.
The figure means that Ireland is now becoming home to around 49 new companies every single day.
Professional services was the most vibrant sector in July, accounting for 22% of new company formation, followed by the wholesale/retail segment with 10%, and construction start-ups at 9%.
Location, location, location
Unsurprisingly, Dublin led the pack in terms of new company location, and was home to a majority of start-ups with 51% of the total, followed by Cork on 8% and Limerick (4%).
The numbers were compiled by credit and business risk analyst Vision-net.ie.
Managing director Christine Cullen said that the month's figures were "further positive signs of economic renewal".
July's company start-up figures are the highest seen in that month in seven years and are indicative of greater business confidence. The strong increase in start-ups will also have a knock-on effect in the wider economy such as in job creation or improving B2B trading.
Insolvencies
Cullen said that sectors which struggled during the recession are becoming increasingly hardy, with insolvencies in the motoring sector down by 86% compared to the same time last year.
In construction, insolvencies fell by 47% and by 29% in real estate.
There wasn't good news across the board, however, with the embattled retail sector seeing 31 businesses collapse during July, up 139% on 2013.
Cullen said: "A decline in insolvencies in the motoring, construction and real estate sectors is encouraging. This decline indicates that these industries are gradually becoming more resilient."
Dublin again had the lion's share of insolvencies, accounting for 46% of the total, followed by 13% in Cork and 6% in Galway. There were no company wind-ups in Carlow, Leitrim, Waterford and Longford.