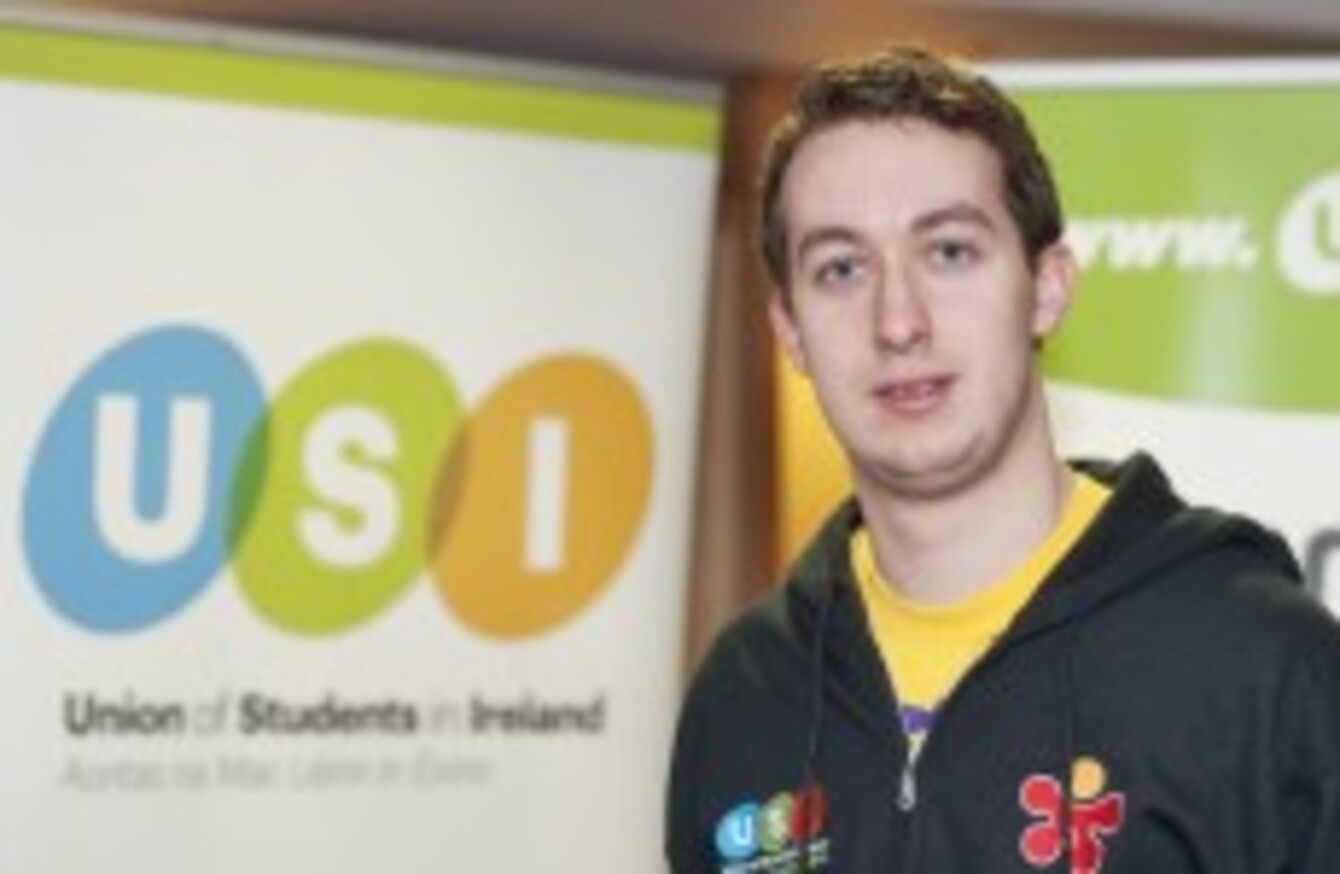 Joe O'Connor
Image: Andrew Downes
Joe O'Connor
Image: Andrew Downes
THE UNION OF Students in Ireland (USI) has today elected Roscommon native Joe O'Connor as its new president for 2013/2014 at its annual congress.
O'Connor has served as the president of the GMIT Student's Union for two years before this and was also previously the Vice President for Welfare.
The USI said today that O'Connor, who has an honours degree in Accounting and a Masters in Strategy and Innovation Management has personal experience of coping with the increasing cost of third level education, having relied upon the maintenance grant throughout his time in college.
Speaking today, O'Connor said the the need for "effective national representation is more acute than ever" as families struggle with increasing fees and "dwindling student supports".
"At this time, 10,000 vulnerable students are still waiting on their first maintenance grant payment from SUSI and countless secondary school students wonder if they can afford to attain what should be their right; an education that best equips them to play their part in our country's recovery," he said.
"I have spent the last three years dealing with students facing these enormous difficulties first-hand. These experiences will not only inform my term as USI President but also provide the necessary motivation in our fight to protect access to higher education."
UCD's Paddy Guiney was elected to the position of Vice President for Campaigns. Guiney has stated that re-affiliating UCD is one of his top priorities.
Results for other positions on USI Officer Board 2013/2014:
VP for Academic Affairs and Quality Assurance: Cat O'Driscoll
VP for Welfare: Denise McCarthy
VP for Equality and Citizenship: Laura Harmon
VP for the Border, Midlands and Western Region: Kevin Donoghue
VP for the Southern Region: Ciara Guinan
VP for the Irish Language: Féidhlim Seoighe