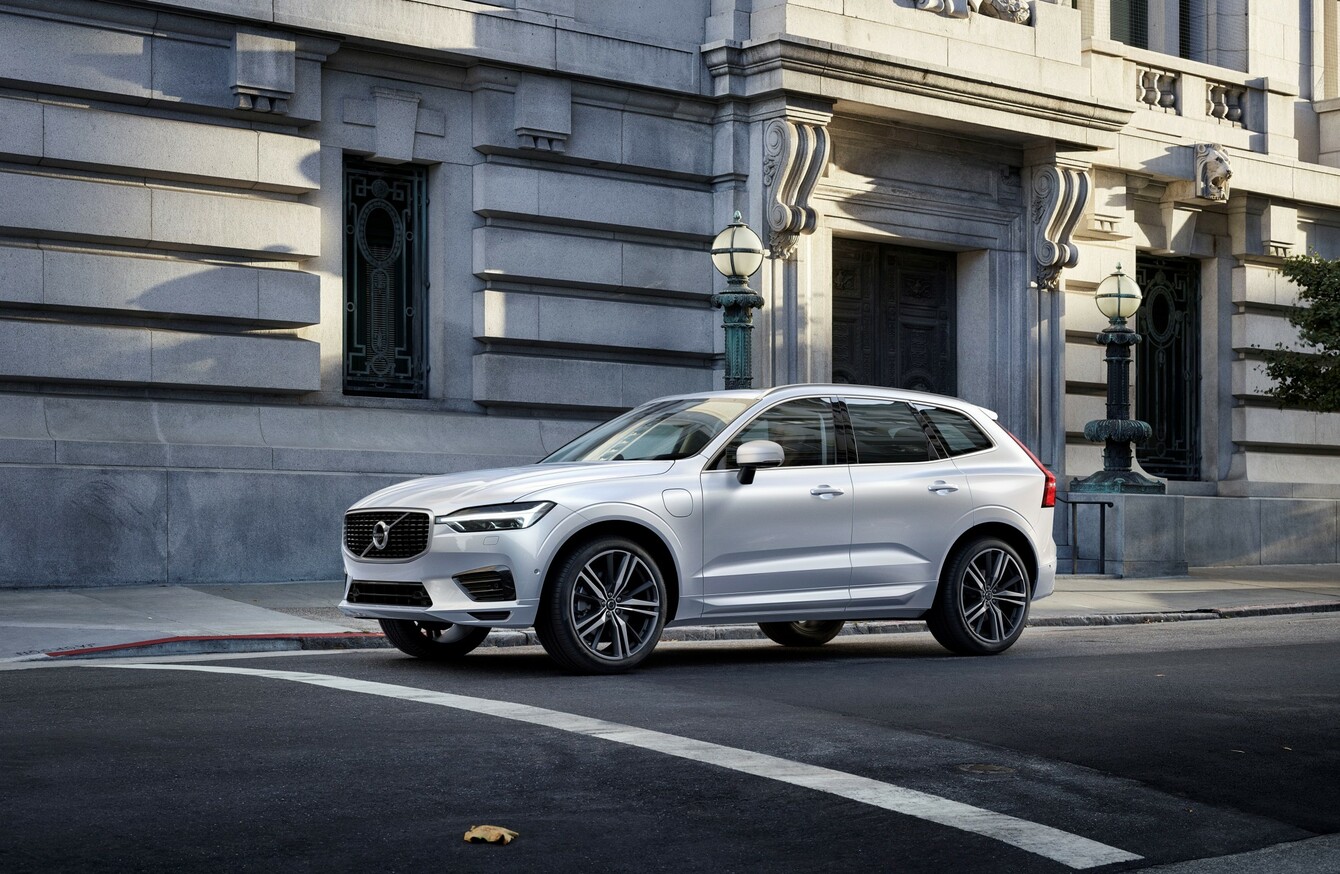 Image: Volvo Cars Media
Image: Volvo Cars Media
THE NEW VOLVO XC60 premium SUV launched at the Geneva Motor Show last week. It replaces the highly-successful original XC60 which has been around since 2008.
Today, the XC60 represents around 30 per cent of Volvo's total global sales with nearly a million units sold globally.
The new five-seat XC60 use the same 'SPA' platform as the larger XC90 and the S90 saloon and indeed it does look quite similar to its larger XC90 sibling. However, a new grille, extended Thor's Hammer headlights and more muscular-looking door creases do give the smaller SUV its own character.
Again, the interior is also quite like that of the XC90, which is no bad thing as the XC90 has a wonderful cabin with elegant and stylish design touches. The XC60 gets the same eight-inch touchscreen and 12.3-inch digital dial displays.
In terms of size, the new XC60 has grown 62mm in length and 12mm in width compared to the old model and it sits 14mm lower. Its wheelbase is also 91mm longer which is good news in terms of legroom for rear passengers.
The first models launched in Ireland will all have four-wheel drive and an eight-speed automatic gearbox and be powered by four-cylinder engines. Those engines are a 190hp diesel D4 unit and a 235hp D5 unit with PowerPulse technology. A T8 Twin Engine petrol plug-in hybrid delivering 407hp and a 0-100km/h time of 5.3 seconds will sit at the top of the powertrain range.
As expected with Volvos, there are loads of safety and advanced assistance features aimed at keeping the driver out of trouble.
City Safety has been updated in the XC60 to include steering support, which engages when automatic braking alone would not help avoid a potential collision and provides steering assistance to avoid vehicles, pedestrians and large animals ahead. Steering support is active between 50-100km/h.
Oncoming Lane Mitigation is also onboard. This alerts a driver who has unwittingly wandered out their lane by providing automatic steering assistance, guiding them back into their own lane and out of the path of any oncoming vehicle. This system is active between 60-140km/h.
Large Animal Detection, Run-off Road Mitigation and the semi-autonomous driver support and convenience system Pilot Assist are available as options.
The XC60 will be a rival to the likes of the Audi Q5 and Mercedes-Benz GLC, although it does have a higher entry level price at €53,950 for the XC60 in Momentum trim powered by the 190hp D4 engine. This model falls into tax band B2 and cost €280 a year to tax.
The new XC60 will be available in Ireland from the beginning of the 172 registration period.