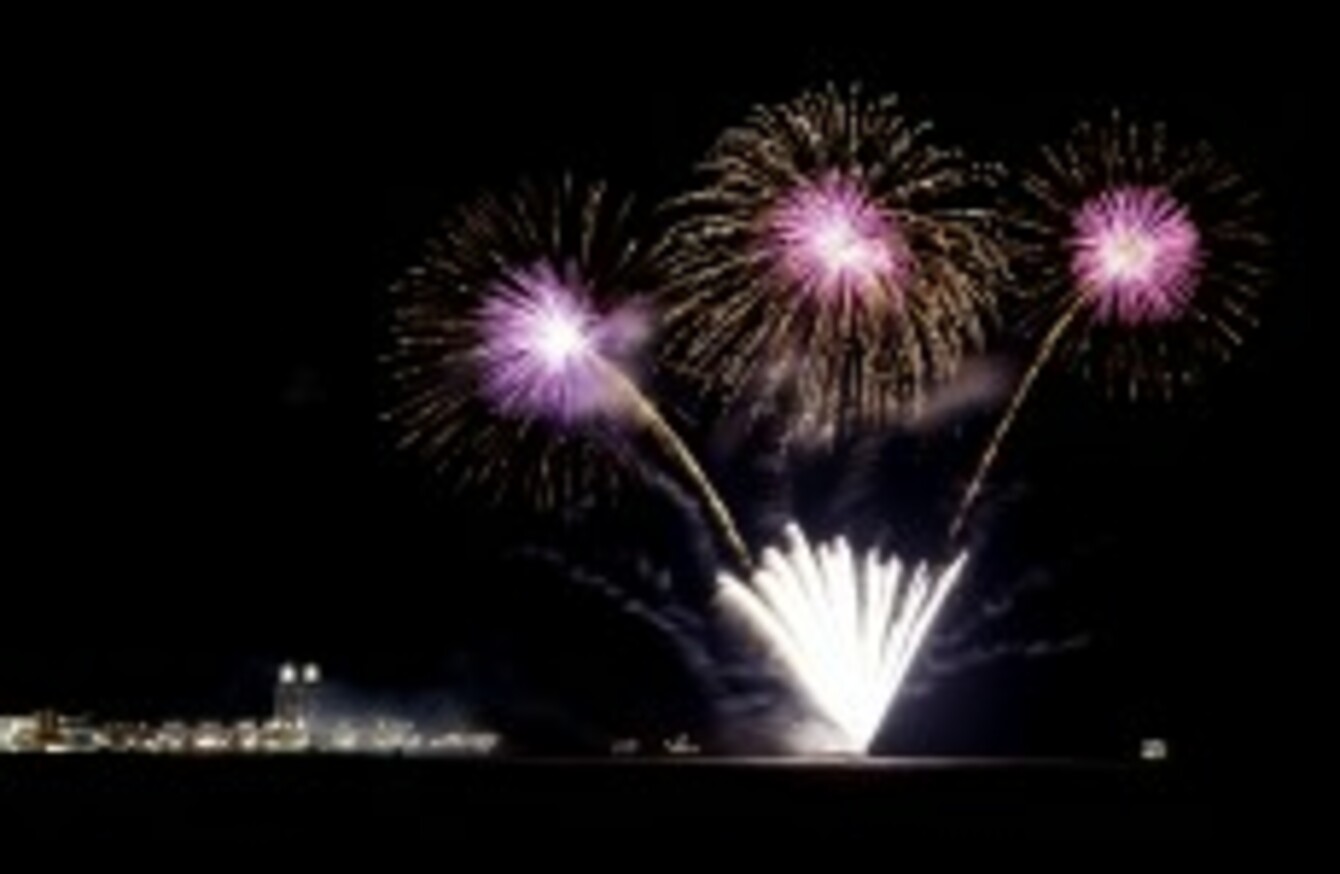 Image: Nam Y. Huh/AP
Image: Nam Y. Huh/AP
WHETHER IT'S A promise to eat more healthy, to learn an exotic language or to take more risks, everyone struggles to keep the hopeful, sometimes alcohol induced, promises they made to themselves on 31 December.
Here at TheJournal.ie we're no different and we're kind enough to share our New Year's resolution successes and failures with you.
For some of our staffers, a good balance was struck:
My resolutions included go to Arizona (done), sing out loud more (done), do an art class (kind of done). Things I failed to achieve thus far include: Live by my wits on a beach, read The Great War for Civilisation and give up Facebook.
In 2012, I said I would learn to swim properly and get the work-life balance a little steadier. I managed the latter (sort of) but not the former, so don't throw me in the deep end please.
My resolutions are usually to be the fitter/happier/more productive person I long to be, and then I fail at most of them. This year I think I ended up doing some things that weren't on my list but were just what I needed. Life = what happens when you're busy making plans, etc.
Some smug sods did everything they said they would:
To finish college and to find a job. Great success!
I made a resolution to go and visit my family more this year. It's been reasonably well upheld.
I made a resolution that I would travel more – I went to the States for 6 weeks on an amazing trip. This year's resolution is now to pay off the credit card that got hammered while I was over there!
And some of us didn't get on quite so well…
I said I would learn Chinese and would jump out of a plane (with a parachute attached obviously). I can now only say 'hello', 'thank
you' and 'chicken with chillis' in Chinese and failed to jump out of any of the planes I was on in 2012.
I had an 'exercise every day and don't eat crap' resolution which I upheld until mid-February.
If your resolutions had mixed results like ours, we've got these tips from psychology expert EJ Masicampo at Wake Forest University in North Carolina to help you do better in 2013.
First of all, commit to a specific plan. Exactly where and when are you going to do what you resolve to do?
Picture yourself carrying out your plan. Keeping resolutions is also about creating new habits and when you imagine carrying out the specific plans that you set, you're more likely to carry them out with ease.
Monitor your progress so you know if you're not meeting your own standards. If you're dieting, weigh yourself daily, if learning a new language take a mini test at the end of the week. Signs of failure will energise (or guilt) you to change and success will encourage you to keep going.
Kill two birds with one stone. Sometimes you can combine goals that relate to one another or turn resolution-related activities into social activities. This way it will save you from having to sacrifice one over another or from looking on it as a burden.
Connect with someone who shares your goal. If someone close to you is pursuing the same goal as you, you'll be more likely to do it. Plus, if you both fail, you won't feel so bad about it* (*this part may have been added by the author).
Create a routine and stick to it. Every time you do something, you make it easier to enact again later. Do a goal related activity at the same time and in the same place every day or week and eventually the behaviour will become habit.
Tell us your resolutions for this year in the comments below and any other tips you have for sticking to them throughout the year. Good luck.