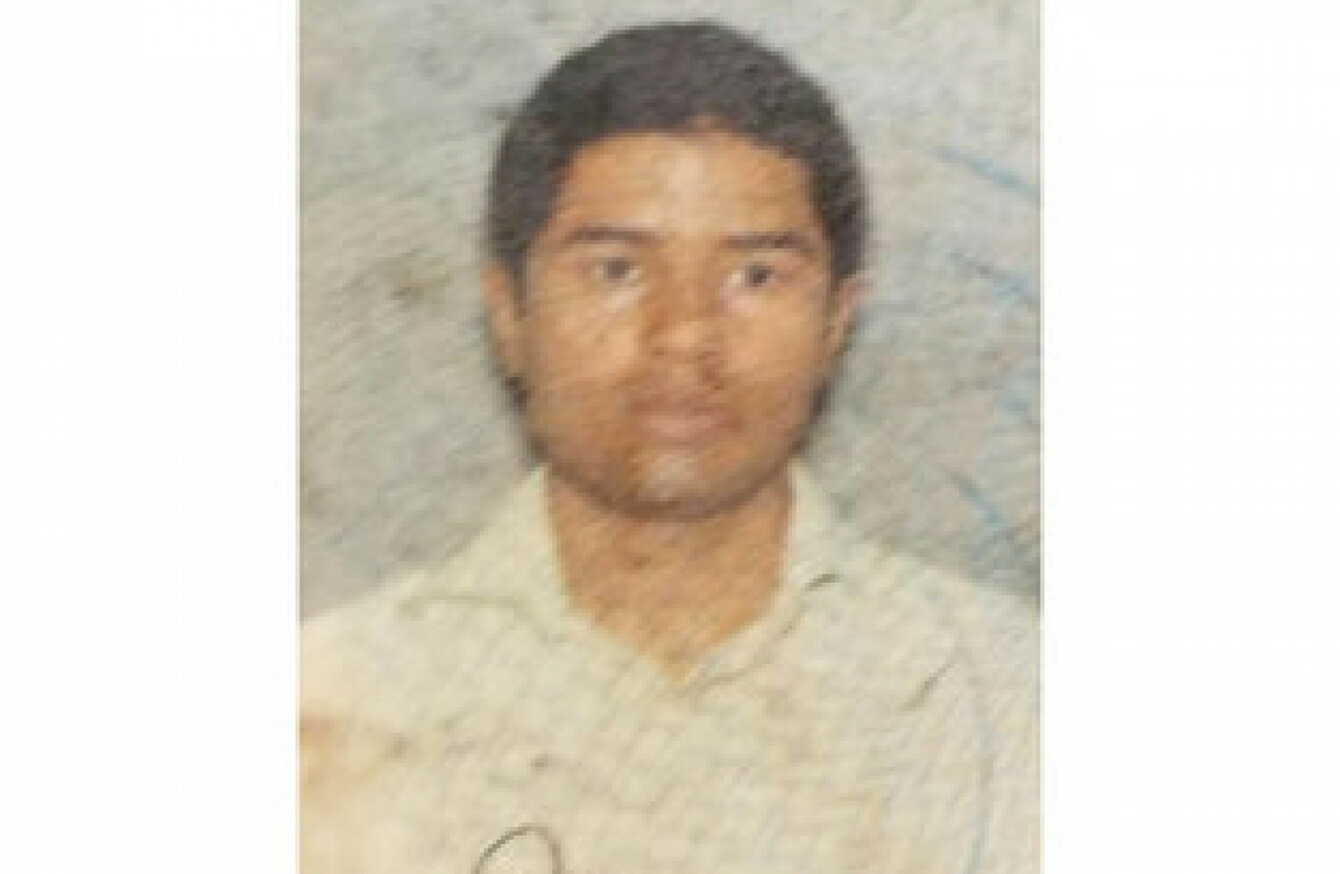 This photo from a 2011 driver's license shows Akayed Ullah, the suspect in the explosion near New York's Times Square today.
Image: New York Department of Motor Vehicles via AP
This photo from a 2011 driver's license shows Akayed Ullah, the suspect in the explosion near New York's Times Square today.
Image: New York Department of Motor Vehicles via AP
A MAN WHO set off a crude pipe bomb in a busy New York City subway corridor earlier today was inspired by the Islamic State but probably acted alone, police officials said.
The suspect, who was identified as 27-year-old Akayed Ullah, was being treated at a hospital for burns to his hands and abdomen after he set off a crude pipe bomb strapped to his body earlier today in a crowded subway corridor near Times Square.
Ullah injured himself and slightly wounded three others, sending New York commuters fleeing in terror through the smoky passageway after the detonation.
Surveillance cameras captured Ullah walking casually through the crowded passage when the bomb went off at 7.20 am local time (12.20pm Irish time) amid a plume of white smoke, which cleared to show the man sprawled on the ground and commuters scattering to get away.
Investigators said it was not clear if he set the bomb off intentionally or prematurely.
"This was an attempted terrorist attack," Mayor Bill de Blasio told reporters. "Thank God the perpetrator did not achieve his ultimate goals."
While Ullah was being treated for burns, the others who were injured suffered ringing in the ears and headaches.
Law enforcement officials said Ullah was inspired by the Islamic State group but apparently did not have any direct contact with the group and probably acted alone.
Governor Andrew Cuomo later told the NY1 cable channel that the suspect went online to learn how to make a bomb.
"We have no evidence at this time that there were any secondary devices or it was part of a larger plan," Cuomo said.
It was the first bomb blast in the subway in more than two decades. The last bomb to go off in the subway system was believed to be in December 1994, when an explosive made from mayonnaise jars and batteries wounded 48 people in a car in lower Manhattan.
US president Donald Trump released a statement following the incident. In it, he called for tougher immigration laws and stronger penalties for people "convicted of engaging in acts of terror" including the death penalty.
"My Executive action to restrict the entry of certain nationals from eight countries, which the Supreme court recently allowed to take effect, is just one step forward in securing our immigration system," Trump said.
Profile
Ullah, who lives in Brooklyn, came to the US from Bangladesh almost seven years ago and had been licensed to drive a livery cab between 2012 and 2015, according to law enforcement officials and NYC Taxi and Limousine Commission.
He was speaking with investigators from his hospital bed, they said. The officials spoke to The Associated Press on condition of anonymity because they were not authorised to speak publicly about the blast.
Ullah arrived in the US in 2011 on an F-4 visa, a preferential visa available for those with family in the US who are citizens, a spokesman for the Department of Homeland Security said.
Investigators were searching Ullah's apartment, interviewing witnesses and relatives and looking for surveillance footage that may show his movements in the moments before the attack. They were also reviewing his subway fare card.
Ullah lived with his father, mother and brother in a residential area of Brooklyn with a large Bangladeshi community, neighbors said.
The home was just off a shopping strip – a red two-story brick building.
#Open journalism No news is bad news Support The Journal

Your contributions will help us continue to deliver the stories that are important to you

Support us now
Alan Butrico owns the house next door and a locksmith business two doors down.
"It's very weird," he said.
You never know who your neighbors are.
The Bangladesh Embassy in Washington condemned the attack. The deputy chief of mission, Mahbub Hassan Saleh, said the embassy had not received any information from authorities about the suspect.
The explosion, which happened in an underground passageway under 42nd Street between Seventh and Eighth avenues, triggered a massive emergency response by police and firefighters both above and below ground, tangling subway and bus service at the nearby Port Authority bus terminal.
It's the city's busiest subway station and a major transit hub, with 64 million subway riders passing through every year. In 2016, daily ridership on the subway was 5.7 million, a record high.
Everything around Times Square was shut down, halting what would ordinarily be a bustling rush hour at the "Crossroads of the World." But streets quickly began returning to normal, and traffic around the area was expected to be operational by the evening rush.
Authorities said the bomb was a low-tech explosive device attached to the man with Velcro and plastic ties. They were investigating how it was made.
With reporting from Cormac Fitzgerald