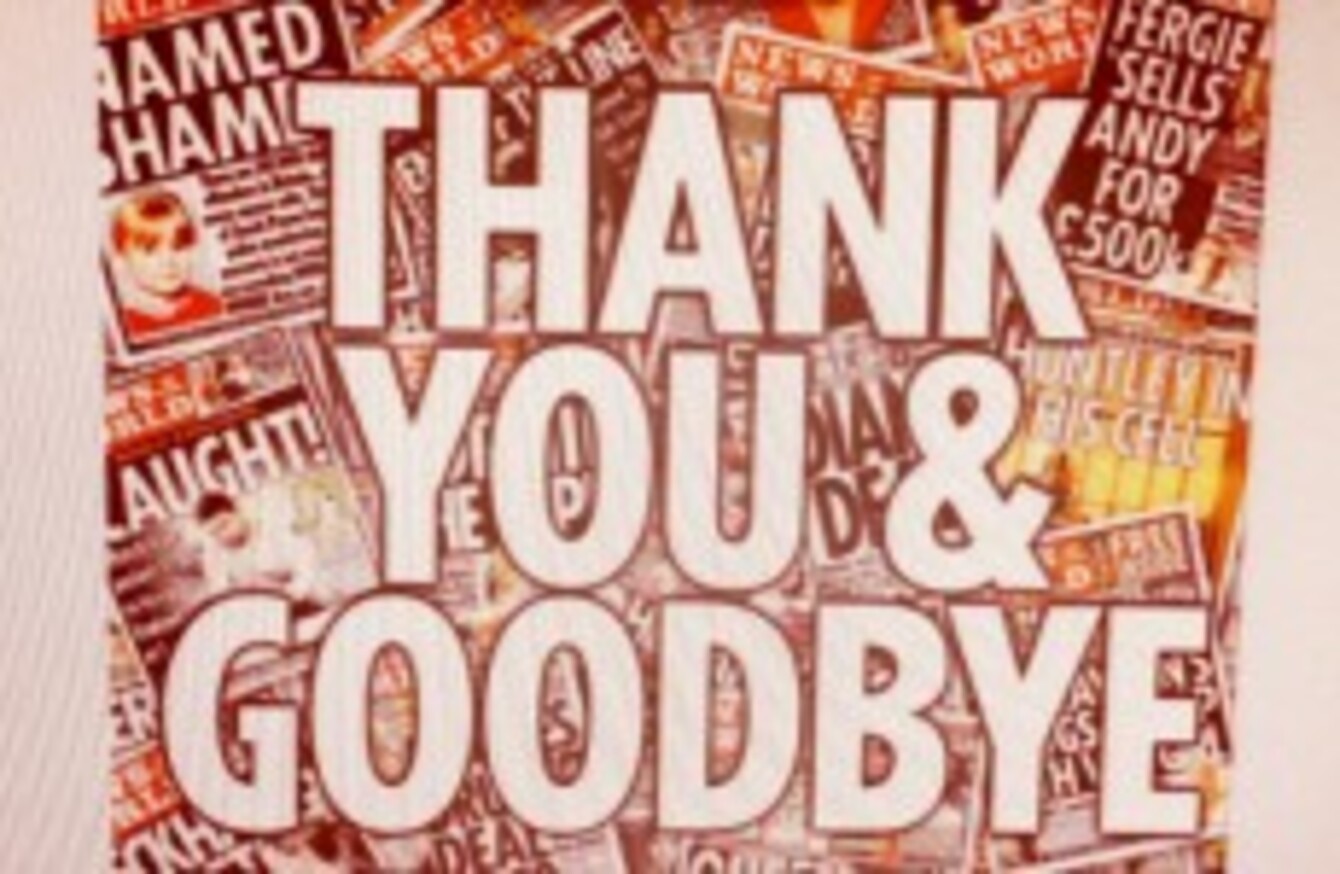 Image: @GordonJThomson
Image: @GordonJThomson
THE NEWS OF the World newspaper has printed its final edition today, bearing the headline "Thank You & Goodbye".
The newspaper has folded as revelations about phone hacking by employees at the newspaper gained momentum last week. News Corporation chief Rupert Murdoch and former editor Rebekah Brooks have both insisted they knew nothing about the incidents, which are alleged to include hacking into the phones of murder victims and their families.
Allegations that the newspaper paid police officers for information have also surfaced.
Brooks, who is now chief executive of News International, has resisted calls for her resignation and Murdoch has insisted that she has his full support.
Meanwhile, recent press advisor to the British Prime Minister and former editor of the NOTW, Andy Coulson, has been released by police after being arrested "on suspicion of conspiring to intercept communications [...] and on suspicion of corruption allegations".
Photo by the UK consumer news editor at NotW @DanJonesUK of the "amazing News of the World team on our last day in the office".
Some 22 full-time and 10 part-time jobs will be lost with the closure of the newspaper's Irish version.
The final version of the newspaper (non-ironically) carried a quotation by George Orwell on its back page, which reads:
It is Sunday afternoon, preferably before the war. The wife is already asleep in the armchair, and the children have been sent out for a nice long walk. You put your feet up on the sofa, settle your spectacles on your nose, and open the News of the World.
Murdoch flew into London yesterday to deal personally with crisis, which threatens to engulf his entire media empire.