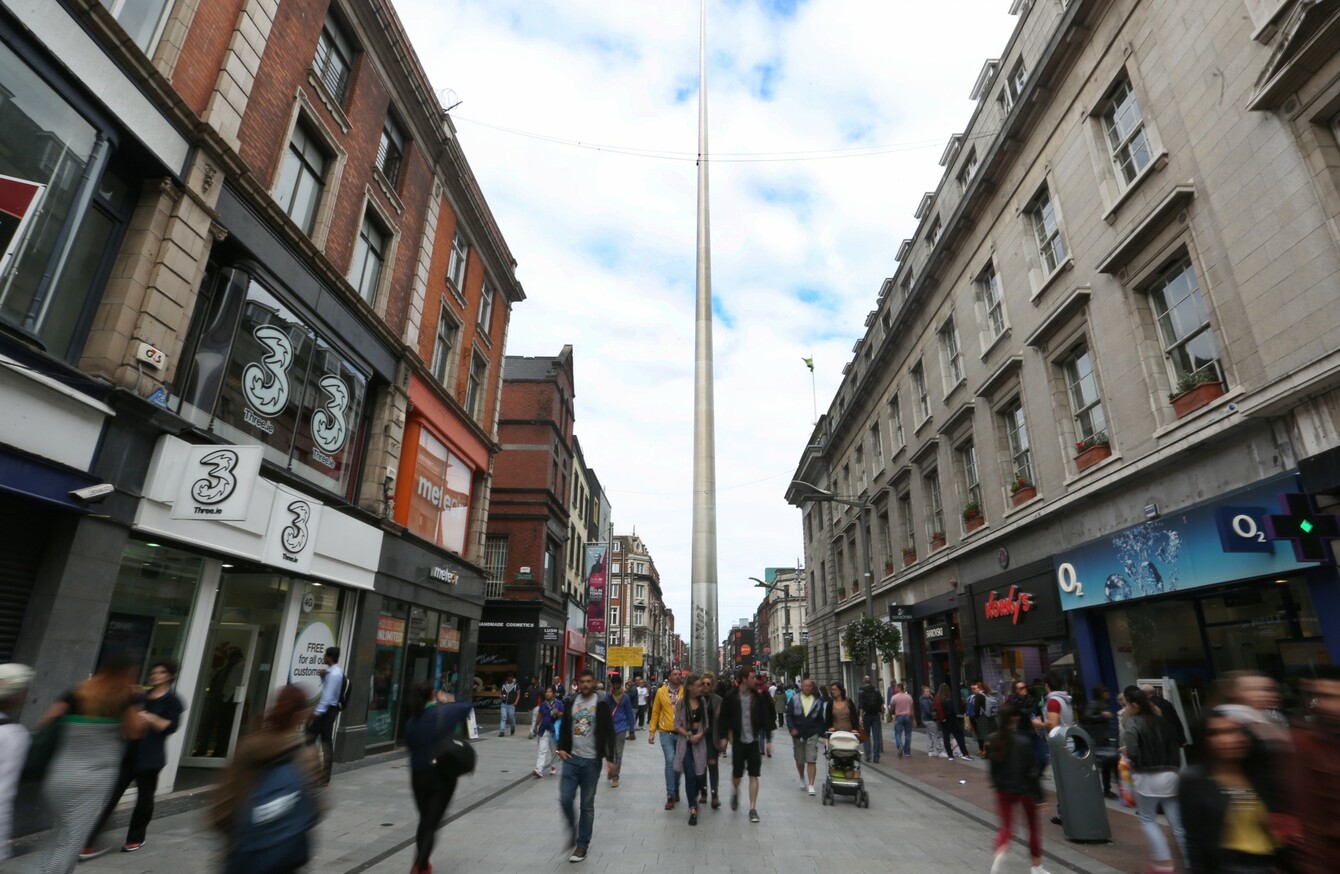 Image: Sam Boal/RollingNews.ie
Image: Sam Boal/RollingNews.ie
TWO YOUTHS HAVE been spared sentences for viciously attacking a Garda on Dublin's Henry Street while onlookers stood back and filmed with their phones.
The boys, aged 16, have pleaded guilty at the Dublin Children's Court to assault causing harm to Garda Sergeant Damian O'Hara who was attacked while on duty in the city-centre on June 18 last year.
Judge John O'Connor had warned them previously that they would each face six-month custodial sentences if negative probation reports on them were furnished to the court. He noted when the case resumed today that the
reports were positive and the pair said they would follow recommendations made by the Probation Service.
Judge O'Connor recorded convictions and imposed 10-month probation bonds on them. The pair must stay out of trouble and obey the directions of their probation officers to divert them from re-offending.
The judge warned them that breaking the terms of the supervision order would result in an alternative sentence.
At an earlier hearing, a victim impact statement was read in court and Judge O'Connor had said the incident had a traumatic effect, adding that the case demonstrated the dangers faced by gardai every day.
He noted from the statement that the sergeant is more weary in dealing with situations and felt that there was a lack of respect to gardai. In the statement he also revealed that during the incident, "the public preferred to stand back and record a garda being clearly assaulted, and not assist".
Street performance
In evidence, Garda Sergeant Adrian Kinsella had said there were difficulties among a crowd watching a street performance.
He said his colleague spoke to a busker and asked to see his permit when boys attempted to intervene. They were not connected to the busker and were directed by the garda sergeant to move on at which one boy said "fuck yourself" to Sergeant O'Hara.
That youth then pulled the sergeant's bicycle helmet over his face and punched him in the head. Both fell to the ground and the boy got on top of the sergeant and continued to punch him in the face and head area.
CCTV footage showed he was punched a number of times. The garda restrained the teenager, however, during the struggle he also sustained a kick to this leg from the co-defendant.
A medical report was furnished to the court showing he suffered restricted movement in his thigh, an abrasion to his nasal bridge and his left elbow was hurt.
Judge O'Connor noted that the sergeant recovered from his injuries but said it was a traumatising incident for him.
Defence counsel Damian McKeone represented the instigator of the attack and he asked the judge to note that his client had mental health issues as well as drug abuse problems. He is receiving help and had been prescribed medication but needed to cut down on his cannabis use, counsel said.
He has one prior criminal conviction for violent disorder for which he was placed on probation for 12 months in February last year.

Letter
The youth also has a range of other behavioural disorders and a brief letter from him was read out. In the it, that teen, who was accompanied to court by his mother, said that at the time of the attack, "my head was messed up" and he apologised.
An earlier probation report showed he was at a high risk of re-offending and he had difficulties accepting responsibility for his actions.
Counsel also said the youth needed to address getting involved in a education or training. A letter from an addiction treatment service in relation to the boy was furnished to the court today.
The court was told the second teenager, who kicked the sergeant, also had mental health issues and is being helped for a number of disorders. Positive probation reports on him were furnished to the court in March and again today.
He was accompanied to court by his mother, who had told the court her son is now taking part in an educational course. His solicitor Margaret Evilly also pointed out that the boy has expressed remorse in a letter of apology.
Judge O'Connor had said the majority of children affected by the same disorders as either youth do not have issues in relation to criminal behaviour.