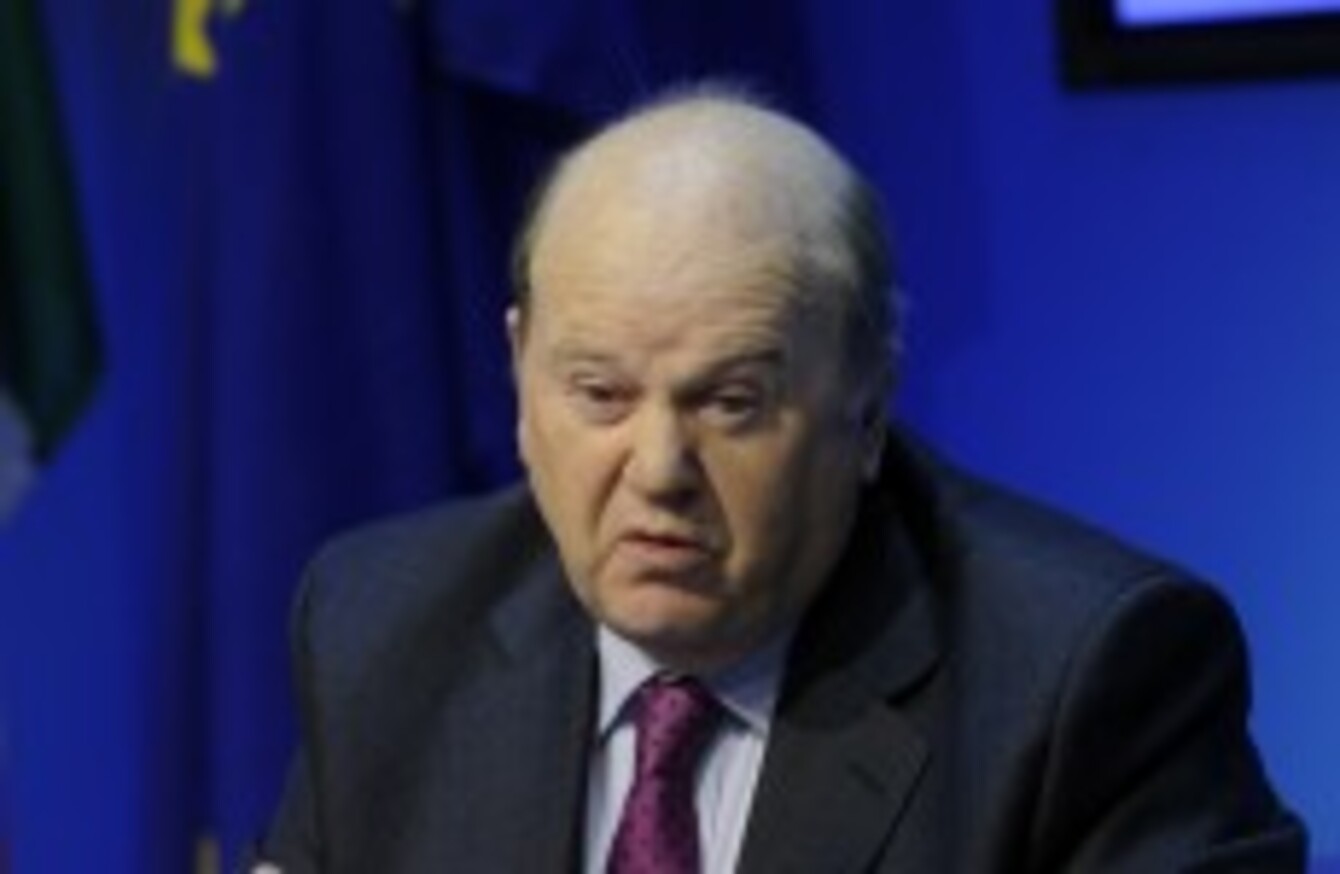 Image: Laura Hutton/Photocall Ireland
Image: Laura Hutton/Photocall Ireland
MICHAEL NOONAN has poured cold water on the prospect of Ireland seeking an amendment to the European Stability Mechanism to undo its requirement that countries adopt the fiscal compact before getting access to bailout funds.
European leaders last month agreed amendments to the treaty setting up the European Stability Mechanism – which is due to take effect later this year – which will require member states to ratify the fiscal compact before they can access its funding.
This means that Ireland, if it votes No in its referendum on the fiscal compact, would be unable to access the EU's bailout fund for financial assistance in the future.
But because Ireland has not yet ratified the amended ESM treaty, a separate document, the latter could still be amended to remove the requirement for prior ratification of the fiscal compact.
In response to a Dáil question from independent Stephen Donnelly, however, Noonan has ruled out the prospect of any such amendment – saying the clause was "entirely logical and reasonable".
The link between the two, he said, "reflects the outcome of discussions in which Ireland participated actively and constructively".
Noonan adds that while Ireland did not expect to ever need the assistance of the fund, "the existence of the ESM is important in supporting market confidence".
The minister also said he had been given assurances that the European Financial Stability Fund, the existing bailout fund intended to be superseded by the ESM, would continue in existence so that Ireland could draw down the remainder of its bailout funds without difficulty.
"The funding approved under the existing Programme of Financial Support for Ireland is not therefore conditional on Ireland ratifying the fiscal compact but, as is currently the case, on Ireland successfully implementing our programme," he said.
Legislation enabling Ireland to ratify the ESM treaty is likely to be published in the coming weeks, and intended to be passed by the Oireachtas before the ESM takes legal effect on July 1.
Some opposition TDs, most notably Joe Higgins during leaders' questions last week, had urged the Taoiseach to allow the Dáil pass amendments to the ESM treaty which would remove the automatic link between ESM membership and ratification of the fiscal compact.