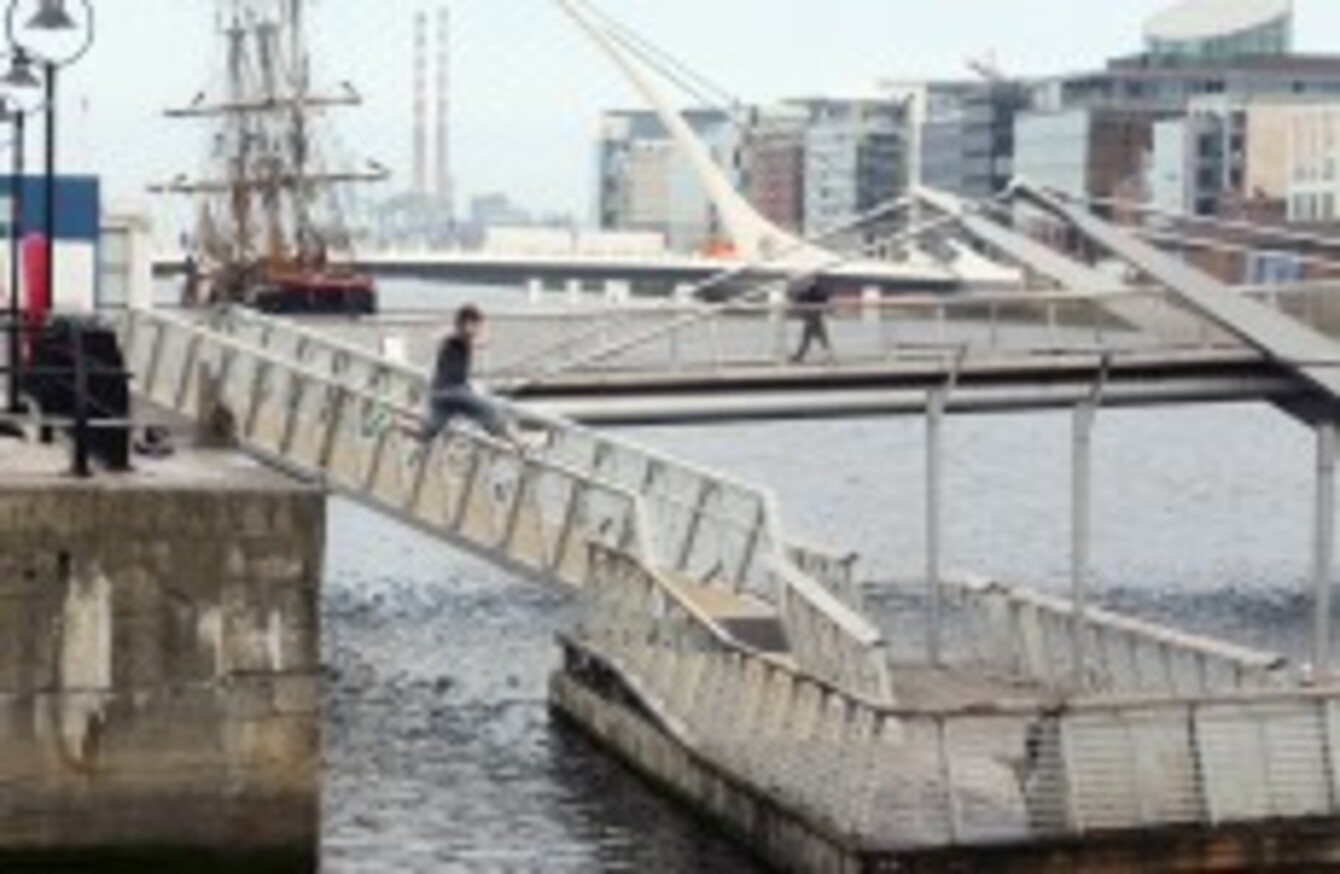 File photo of the area.
Image: Photocall Ireland!
File photo of the area.
Image: Photocall Ireland!
FOLLOWING THE PUBLICATION of a report into the provision of education services in North Wall in Dublin's City Centre, a local principal has called upon authorities to use the area as a pilot project for better education.
Mark Candon of St Laurence O'Toole's CBS told TheJournal.ie, "We always do policy at a national level but when you look at an area that has this amount of challenge and progresses against the odds, it should be used as a case study. Start there, see what we can achieve by working with those age zero to 16."
"It is important, try it somewhere like here and see what we can achieve," he repeats.
A new report, commissioned by the North Wall Education and Welfare Group and launched today, aims to document one of Ireland's most marginalised communities "without a narrow preoccupation upon the disadvantages and external stigmas that exist towards this community".
Of the publication, the almalgamated group said, "In giving voice to the residents in this manner what the author Deirdre McCarthy encapsulates perfectly is a community all too aware of their own reality."
The report, entitled The Boundary Wall, found a need to develop a community education strategy for the community of North Wall. "This must include all of the key players and educators from preschool to third level and adult and community education providers," McCarthy told TheJournal.ie.
While compiling her research through focus groups, McCarthy said she sensed an anger and frustration amongst young people whose life opportunities have been damaged because of their experiences to date, including education disadvantage.
"Some feel abandoned," she said. "One of the issues for the community can be seen in the deprivation index score. The area is in the lowest levels but right beside it sits the IFSC, which is among the most affluent. The area is completely in the shadow – but experiencing everything it can't have at close hand."
Many young people also noted the media's perception of the area and its focus on stories of violence and crime was ignoring the more positive outcomes in the community.
There is also the issue of funding cuts among youth organisations which are vital to areas already suffering from education disadvantage. According to McCarthy, the non-formal sector is as important as formal schooling in Northe Wall.
"As it is a small community, it could become a pilot," she said, echoing Candon's words. "An educational task force could respond and look at all the key factors to see how it can be dealt with. But it needs State support and a partnership approach – something that has been rolled back on and difficult to maintain in recent times."
Candon agrees.
"Great strides have been made but if Government want significant change – in terms of educational attainment and people going on to third-level- then it needs to be led from the top. The very top.
"Times are tough. You can feel it. You're worried. Where will be in ten years if we undermine what has already been put in place and the structures are not maintained?
"We have to secure what we have so there is no slippage backwards."
College life
Of the 1,847 people living in the area, about six per cent have completed third-level education. However, this percentage is higher when looking solely at the younger population.
There is still a "shocking" lack of aspirations to attend third-level institutions for further education among younger people, according to McCarthy.
The report found: "Transfer to third level education featured very little in the respondents' concerns as the majority of young people were not getting the outcomes that would enable them to attend third level."
There are few discussions at home about what subjects to take in school or what points would be required for certain courses, continued McCarthy. "It is just not part of the language."
Those who do attend college and university today are seen as role models and trailblazers, but their choices can also throw up problems.
"Sometimes it can be different to maintain the rationale about why they are there. Their peers may be getting jobseekers allowances or trainee pay. It can be harder for them both within the community and outside of it."
Gary Gannon, a 26-year-old local who chairs the education and welfare group, describes himself as "one of the young people who got to go to college."
He studied History and Politics at Trinity College Dublin, graduated last May and is now involved in employment advocacy.
Speaking with TheJournal.ie he said, the groups look foward to working together, reflecting on the report and getting to work on its recommendations.
The North Wall Education and Welfare Group was established in 2009 to develop stronger links, trust and sharing among all those working with children and young people and the wider community, in both a statutory and non-statutory capacity in the North Wall area.