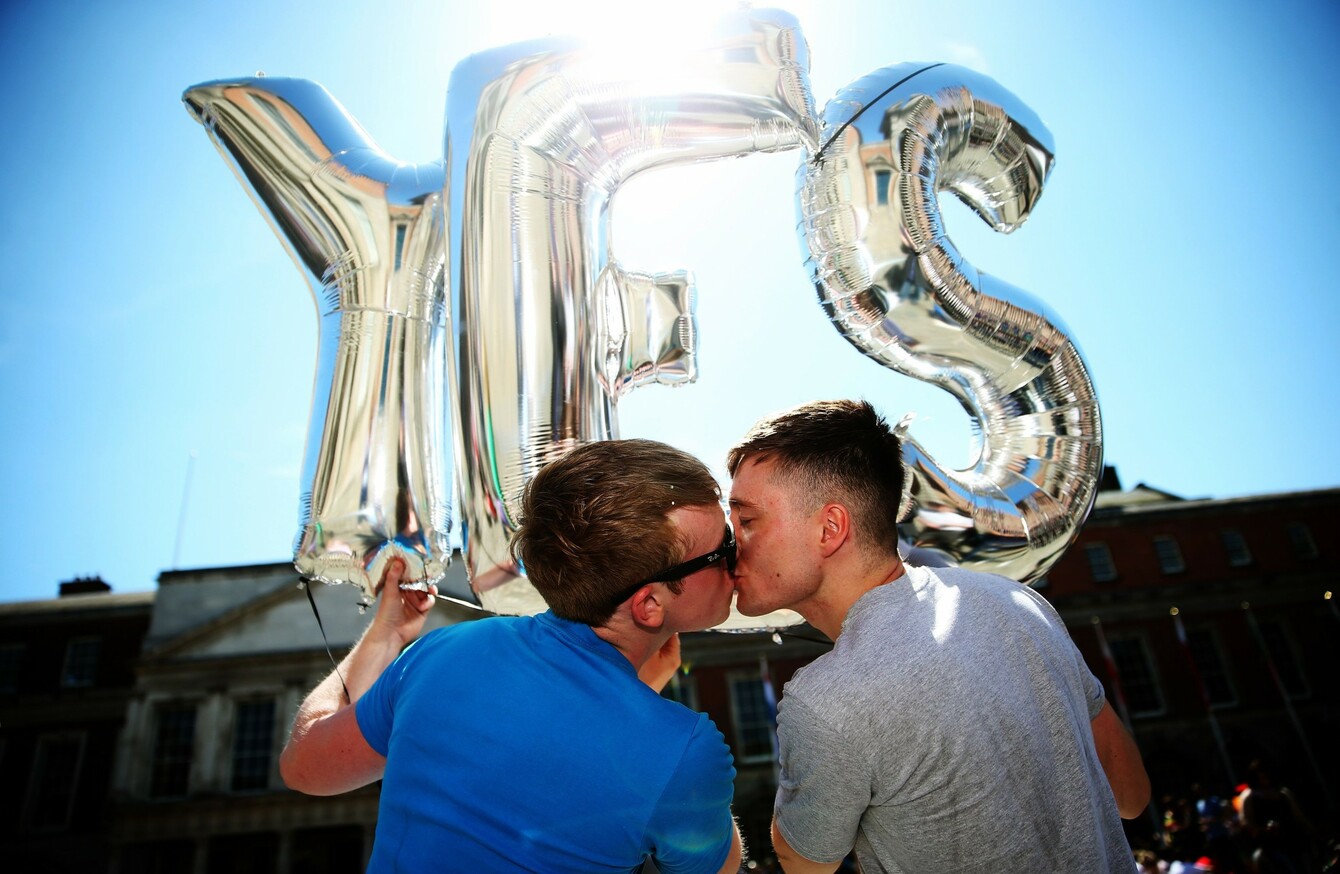 Image: PA Archive/Press Association Images
Image: PA Archive/Press Association Images
JUST UNDER 400 same-sex couples have got married in the last six months since legislation came into effect – an average of nearly 16 weddings a week.
New figures from the Department of Social Protection provided to TheJournal.ie show 397 couples registered their marriage between 16 November last year – when the new legislation came into effect – and 11 May.
This weekend marks the one year anniversary of the same-sex marriage referendum, which saw 62% of voters say 'Yes' to marriage equality.
Dublin accounted for just over half of all marriages, with 208 registered in the capital.
There were 38 marriages registered in Cork and 24 registered in Limerick since the Marriage Act 2015 was signed into law last year.
Wicklow had 17 same-sex marriages registered, followed by Galway (14), Kildare (11) and Wexford (10).
Clare was the only county in the Republic of Ireland that had no same-sex marriages registered. Carlow, Leitrim and Monaghan all had just one marriage registered.
Moninne Griffith, executive director of BeLongG To youth services for the LGBT community said she was delighted for the "happy couples who have benefited from this so far this year and their families and friends".
"History was made when the Irish people said yes to marriage equality a year ago," she said. "But there is more work to do to achieve the Ireland we voted for last May."
Young people are still experiencing bullying, isolation and mental health issues, she added.
We know from the young people we work with everyday, that their daily lives are broadly unaffected by the referendum…We need to keep saying YES to those young people who need support services and make sure those services are well funded.