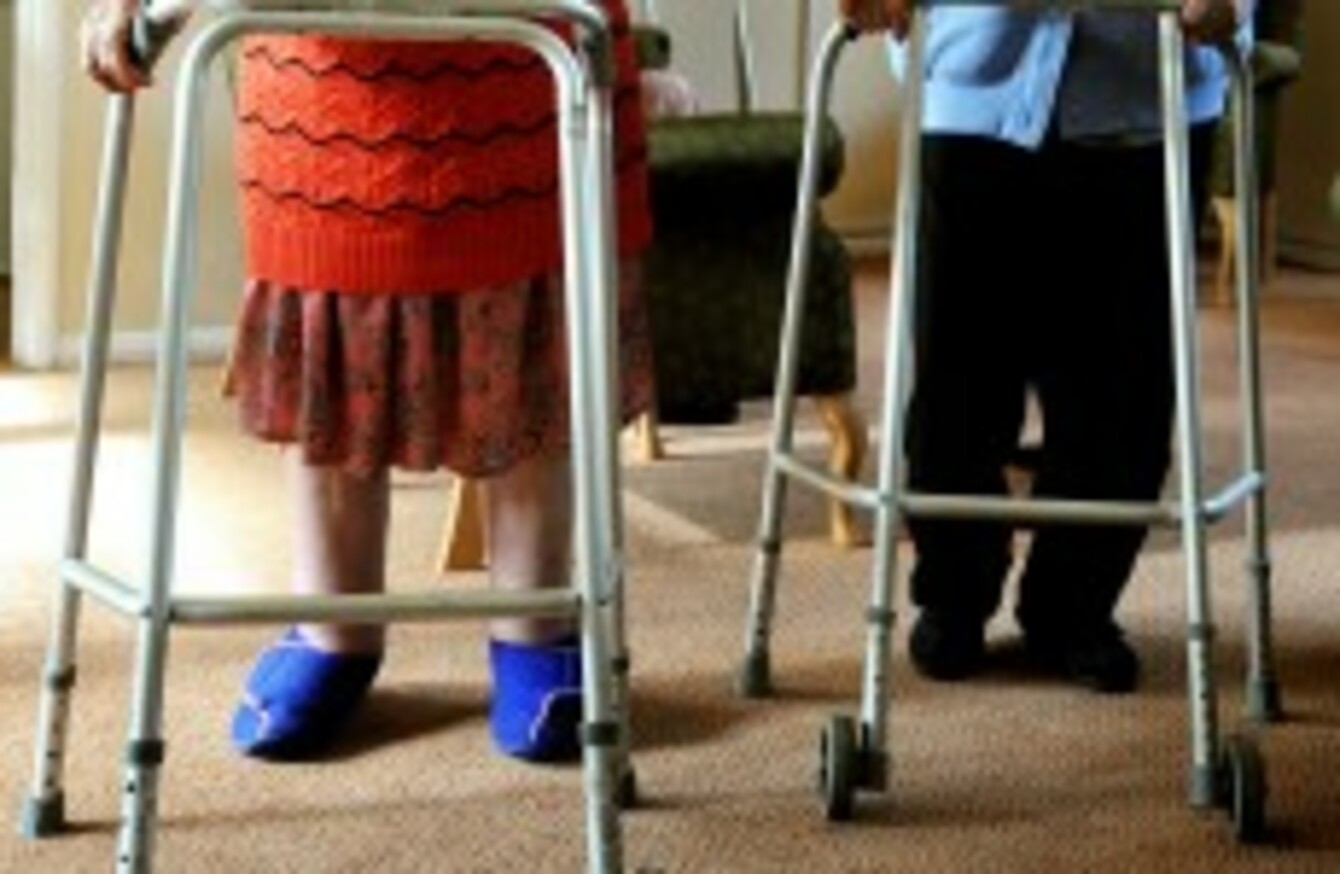 Image: John Stillwell/PA Archive
Image: John Stillwell/PA Archive
"CUP OF COFFEE, Mrs Lubbers?" Henk Hom asks a 92-year-old pensioner at the provincial Dutch retirement home where he volunteers so his own father can have a room.
Here, just outside the central city of Gouda, the "society of participation" is slowly replacing the "classic welfare state", part of a social revolution heralded by King Willem-Alexander in the name of the Liberal government last month.
While the Netherlands is still considered one of the best places in the world to be elderly, with most care paid for by mandatory insurance, the generous Dutch welfare state of the late 20th century is definitely on its way out.
"Big Society" concept
Instead, people are increasingly called on to provide a service in exchange for society's benefits, along the lines of the "Big Society" concept championed by Britain's conservative-liberal coalition. And in a historically Calvinist country like the Netherlands, a "moral obligation" carries a lot of weight.
When the Wilhogen retirement home first floated the project of trading volunteer work for care with relatives of their elderly clients, most were enthusiastic about the idea. Some needed a "talking to", but only one family decided to take their relative elsewhere.
Meanwhile, Mrs Lubbers is happy to accept the offer of coffee as she sits peacefully in her electric wheelchair in the living room of the retirement home in the village of Stolwijk.
"Nice and black please, Henk," she said.
Social work
Henk, 45, is an agricultural supply wholesaler. In order for his father, 80, also called Henk, to have a room here among the flat green fields, the son must work here for four hours a month.
Henk's work is social rather than medical.
"Speaking to people, listening to the people here," he told AFP.
"There's a woman who's mad about music, certain singers, so I put music on and she's happy."
"It's the little things, which aren't difficult and only require a small effort, and that makes people happy," said a jovial Henk.
So Henk also spends some time each month sweeping the floor or cooking for the home's eight pensioners.
"The volunteers don't replace trained personnel," said nurse Rik Remmerswaal, 33.
"We have enough professionals for the healthcare, but we don't always have enough time for the other tasks, like reading, going for walks, reading the papers," he said.
'Forcing people isn't the way to do it'
The retirement home's management carried out a test phase before launching the programme of "moral obligation", which it insists is not about saving money.
"The aim really is to improve the pensioners' well-being, to offer care that's a little more human," said the home's director, Sylvia Oudenes.
The move was nevertheless controversial because although there's no legal obligation, family members are "very strongly encouraged" to take part.
Mezzo is an association that has for years defended the rights of volunteer workers, of which there are already 2.6 million in this country of 17 million.
"This moral obligation can lead to overwork," Mezzo said in a statement in response to the new project.
"Only if the volunteers are really voluntary can they keep doing it intensively and in the long-term," Mezzo director Liesbeth Hoogendijk said. "Forcing people isn't the right way to do it."
Role in people's happiness
Health undersecretary Martin van Rijn, whose health service is being radically overhauled as part of Dutch government austerity measures, said the initiative was "encouraging" and fitted in with his plans.
"The volunteers play a role in these people's happiness," Van Rijn said.
"I see them and the professionals as partners, they're complementary," he wrote to parliament after questions were asked about the "obligation."
Van Rijn also wants to force the elderly themselves to volunteer, as long as they're able, to "give back to society" in return for the care they receive.
They could for instance help children do their homework, or those who are behind at school.
Health to pass to local authorities
By 2015 many health responsibilities pass from central government to local authorities, which will receive €1.3 billion and allow central government to save €2 billion a year.
"It's asked of all those who can, to take responsibility for their own lives and those around you," King Willem-Alexander said in his speech about the end of the welfare state, written by Liberal Prime Minister Mark Rutte to mark the opening of the Dutch parliament last month.
While retirement homes get government subsidies, they are only for healthcare and housing, not for pensioners' "well-being".
"It's not really work"
As a result it is up to the homes to decide on what services they want to provide, beyond the most basic.
For Henk, it's not really a chore to come and look after his father and other pensioners.
"It's not really work, you come to visit anyway, don't you?" he said.
"This is my father, after all."