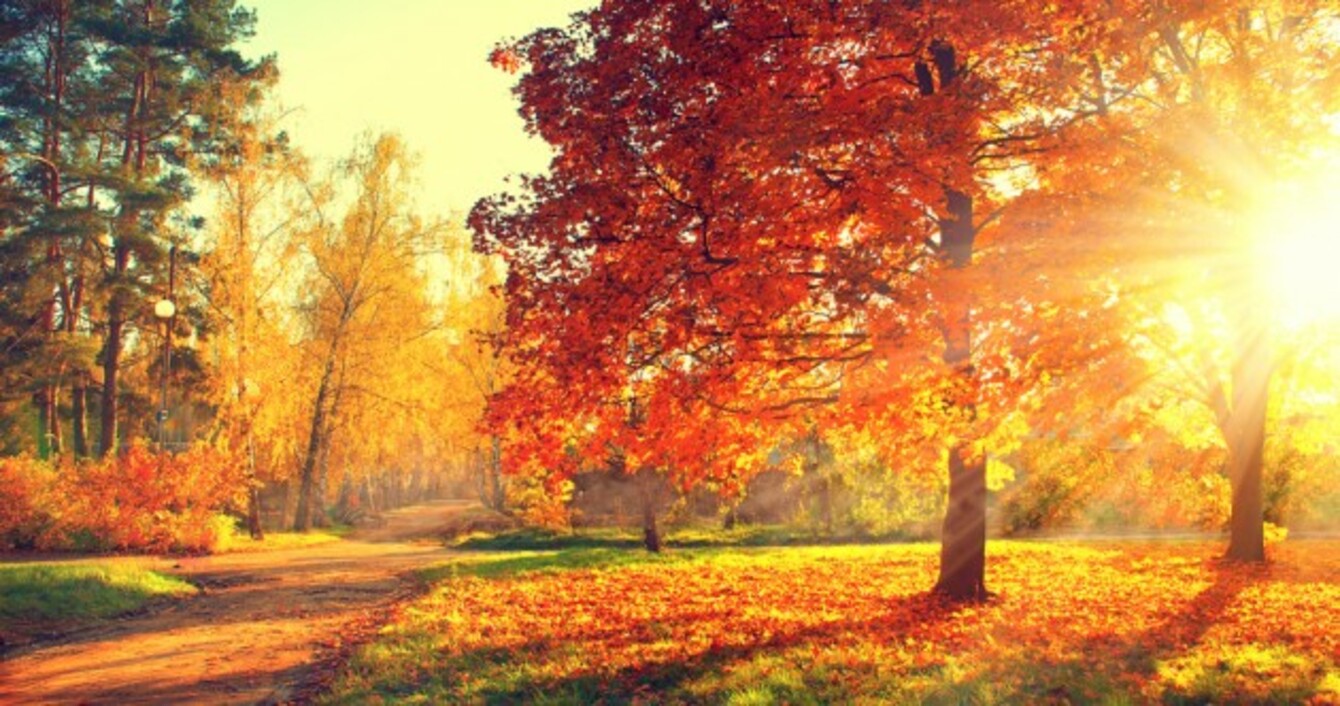 Image: Shutterstock/Subbotina Anna
Image: Shutterstock/Subbotina Anna
LAST MONTH WAS the driest October in the past five years with below average rainfall and above average temperatures recorded across the country.
That's according to Met Éireann's monthly summary which found that all stations reported two-thirds or below their normal rainfall.
The summary also found that most stations recorded slightly above long-term average mean air temperatures.
The month's highest mean air temperature, 12.3°C, was reported at Sherkin Island, Co Cork, while the lowest mean air temperature, 9.4°C, was recorded at Markree, Co Sligo.
The highest temperature, 19.1°C, was reported at Carlow (Oak Park) on October 1.
Rain, rain, go away
Almost all stations reported their driest October in five to 12 years, with Dunsany, Co Meath reporting its driest October since 1999 with a monthly total of 47.6 mm (53% of its long-term average, LTA).
The month's wettest day was reported at Valentia Observatory with 23.2 mm of rainfall recorded on October 23.
Most other stations reported their lowest total for a month's wettest day in five to 16 years.
Casement Aerodrome reported its lowest recorded October wet day since 1992, its wettest day was on October 24 with 7.7 mm.
Let the sun shine 
Casement Aerodrome also recorded its sunniest October day on record (since the station opened in 1964) on October 1, with 10.2 hours of sunshine.
However, the sunniest day was recorded at Belmullet, Co Mayo with 11.0 hours on October 1.
Monthly sunshine totals ranged from 75.9 hours at Knock Airport, Co Mayo to 118.3 hours at Malin Head, Co Donegal.
Generally monthly mean wind speeds were the lowest for five to eight years with Newport, Co Mayo reporting its calmest October since 2005 with a monthly mean speed of 7.8 knots.