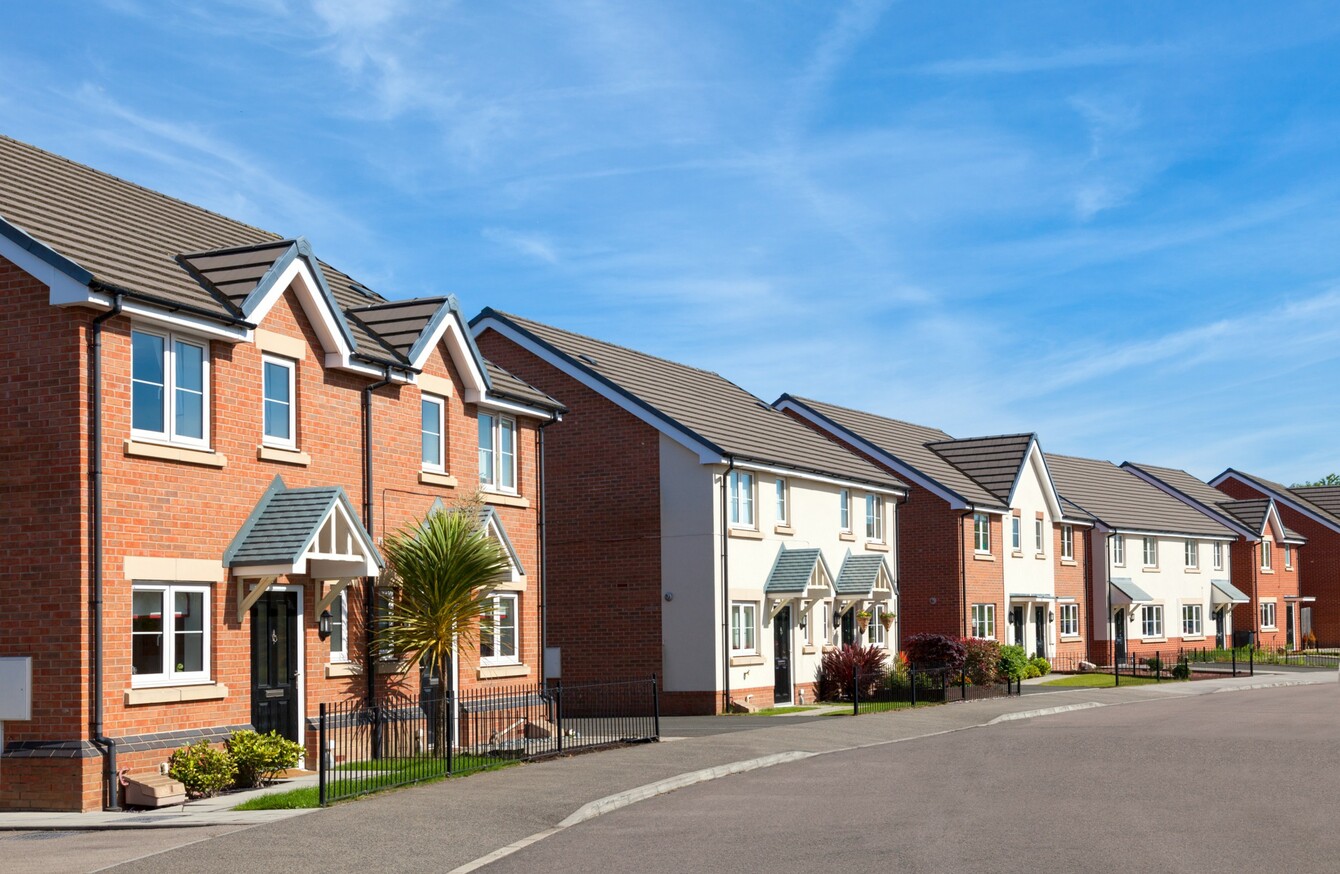 Image: Shutterstock/Ewelina Wachala
Image: Shutterstock/Ewelina Wachala
BUYING YOUR FIRST home is, by far, the largest purchase of your life. And between mortgage interest, solicitor fees, stamp duty and surveyor visits, costs can really add up. If you're looking at purchasing a house before the end of 2021, the Help to Buy incentive operated by the Department of Revenue could save you quite a chunk of change.
The Help to Buy incentive was designed to help first-time buyers buying a new home or building their own, by giving you a refund of the tax you have paid in the past four years. You can qualify for up to €30,000, but there are certain criteria you must meet before that can happen.
Here's the rundown on how to give your own home purchase a boost. We spoke with a new homeowner who successfully purchased their home using the Help to Buy incentive, as well as an estate agent with experience working with the scheme. 
Check your eligibility and tax status
The Help to Buy incentive is available to those who meet a few key criteria. First, you must be a first-time home buyer, and you must be tax compliant with no outstanding tax debts. You can qualify if you're self-employed, but you'll need to have tax clearance, which is a certificate you can apply for on Revenue.ie.
The easiest way to check if you're up to date with your tax liability is by logging onto your account at Revenue.ie and applying for the Help to Buy incentive. This part of the application only takes about fifteen minutes, according to Shannon Longmore, Operations Manager for New Homes at Knight Frank. "I've actually done the application myself to see how long it takes," she said.
If you have outstanding tax liabilities and are able to settle them, you can then reapply for the incentive after a few days.
Longmore recommends starting the Help to Buy application before seriously searching for properties, "You should do it before you've found the home, that way it's ready to go. You'll know if you can avail of it, you'll know exactly how much else you might need to save."
Secure a mortgage – and make sure the numbers stack up
In July of this year, the Help to Buy incentive was extended by the government and will now run until December 31, 2021, and the amount you're able to receive in the scheme was raised from 5% to 10% of the purchase price, capped at €30,000. In fact, if you purchased a new home between July 19, 2016 and now, you may still be able to avail of the Help to Buy scheme retroactively.
The next step is to secure a mortgage, and it's worth mentioning to your bank or mortgage broker that you're hoping to avail of the Help to Buy incentive, as there are certain caveats. "If you don't get the 70% loan to value ratio of your mortgage, you can't use the Help to Buy," says Longmore. The last thing you want is to find the home of your dreams, then discover you haven't received enough in mortgage funding.
Gavin's story

Homebuyer Gavin Martin purchased a home with his partner this year, and reported that the Help to Buy incentive was indeed a simple process, "We put in the first application, then I owed them €20 so I had to pay that," he said, "Then we had to do the application again, but it took maybe three weeks from start to finish."

In total, Martin and his partner had more than €14,000 taken off the purchase price of their new home at the Cluain Adain development from Glenveagh Homes in Navan, Co Meath. "We had everything planned, but there's a lot of money that goes into what goes into what you do when you have the house," he said, "I don't think we would have been able to afford it as quickly without it."
Look for a home that qualifies
Homes with a purchase price of €500,000 or less will qualify for the incentive, and only new homes or new builds qualify. Additionally, says Longmore, "the developer would have to be registered for help to buy, but most would be now. Just make sure they're on the list of qualifying contractors." This list is found easily with a quick Google search of Help to Buy approved contractors.
You'll also need to live in the home as your main home, and you'll have to live there for five years. "If you don't, Revenue can look to claim back a refund on the amount," says Longmore.
Give the estate agent the relevant codes
Once you find the new home you want to purchase, you'll need to pay the booking deposit (which varies by development, but ranges between €2,000-€10,000) before relaying the Help to Buy incentive code from your application to the developer or solicitor.
While you'll never see the Help to Buy funds in your personal account, the application and access codes generated by your successful application with Revenue will allow the developer or solicitor to draw down those funds. You can choose whether to use the Help to Buy funds to pay part or all of your 10% deposit (less the booking deposit you've already paid), or to pay a portion of the price of the property.
Spreading the word
Longmore reports many of the buyers they encounter at Knight Frank aren't aware that the incentive is quite so easy to attain, "A lot of people aren't aware of the scheme itself, "Anybody that we work with at viewings, we make them aware of the Help to Buy scheme. Even if they only get €1-2k, with first time buyers, every penny counts."
At Glenveagh Homes, our vision is that everyone should have the opportunity to access great-value, high-quality homes in flourishing communities across Ireland. We understand that buying a home is possibly the biggest decision you will ever make in your life – but we want to make it your easiest. Click here to find out more about Glenveagh developments.