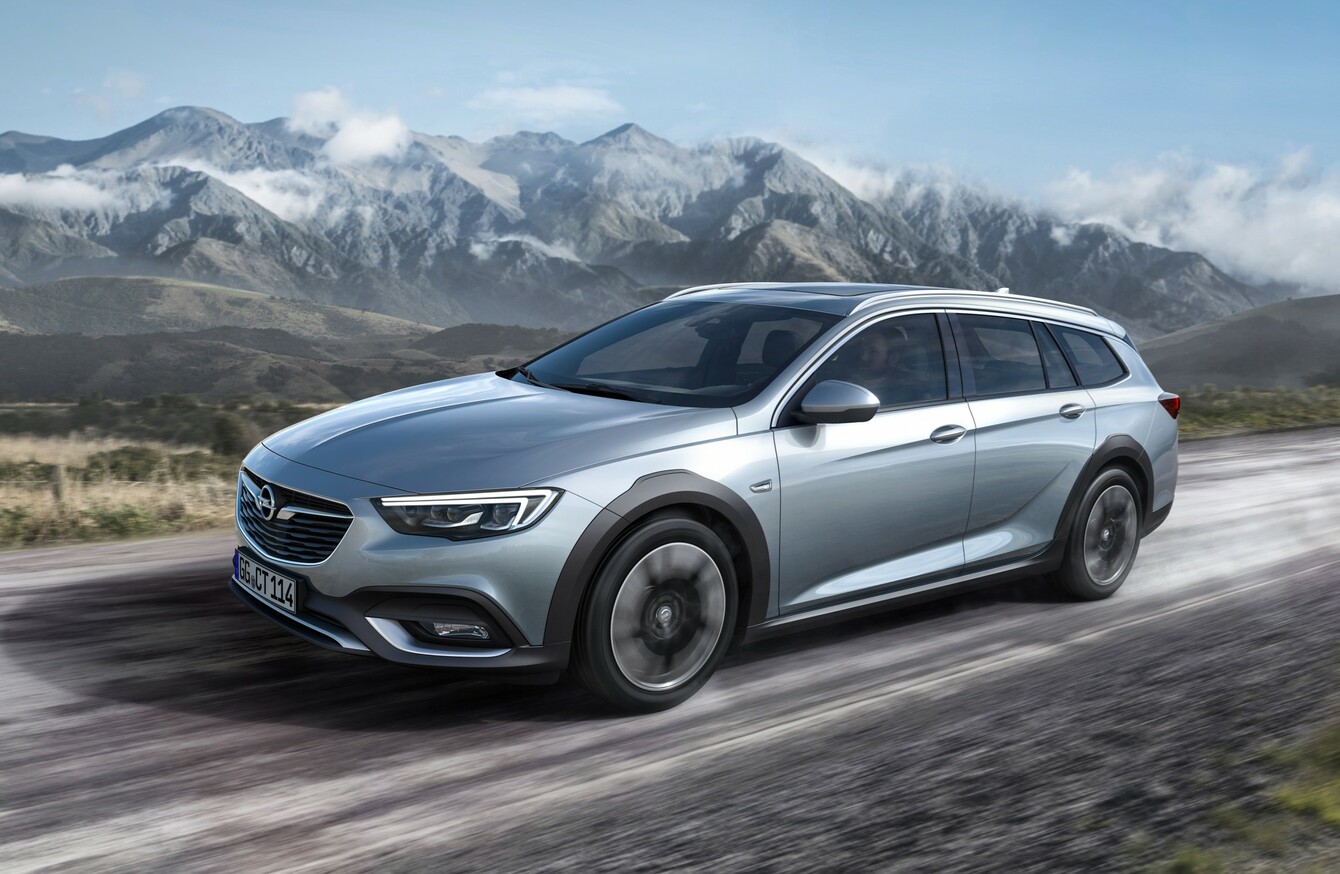 Image: Opel Media
Image: Opel Media
OPEL HAS REVEALED its new Insignia Country Tourer which will join the ranks with the Insignia Grand Sport and Sports Tourer.
The Opel Insignia Country Tourer is billed as an 'adventurer with all-wheel drive and offroad appeal'. Basically, it's a rugged estate and a rival to the Audi A6 allroad quattro and the Mercedes-Benz E-Class.
The Country Tourer is the range-topper for the Insignia that sees its rugged properties augmented with molded black protective cladding in the lower fascia, the wheel arches and along the lower body side. It also gets a prominent landscape grille and slim headlamps at the front, and around the back a silver colored skid plate and dual exhaust bezels.
The roof rails not only make the car look a bit more outdoorsy but they allow the wagon to carry roof loads of up to 100kg. The boot can hold a massive 1,665 litres, enough for all your weekend warrior gear.
New tech and driver assistance features include Opel's IntelliLux LED matrix lights, a 360 degree surround view camera, Adaptive Cruise Control (ACC) with automatic emergency braking, Lane Keep Assist with automated steering correction and Rear Cross Traffic Alert.
The Insignia Country Tourer rides 20mm higher than the standard Insignia Sports Tourer, to help you get off the asphalt and into the wild. Aiding this is all-wheel drive technology with torque vectoring and a new five-link rear suspension set-up.  Instead of a normal rear differential, which transmits equal amounts of torque to the rear wheels, the Country Tourer uses twin electrically controlled multi-plate clutches which can torque-vector engine power to each rear wheel as necessary – irrespective of road or weather conditions.
To counteract the understeer tendency in tight corners taken at higher speeds, the system, depending on the acceleration command and steering movement, sends more torque to the outside rear wheel. This happens without any further driver intervention and in a split second. This stabilises the vehicle.
There is also a FlexRide chassis that adapts the dampers, steering, throttle response and shift points (on automatics) independently or based on the modes 'Standard', 'Sport' or 'Tour' which can be selected by the driver.
The Opel Insignia Country Tourer will be available to order from June. It will premiere at the Frankfurt Motor Show in September and will be at dealers shortly afterwards.