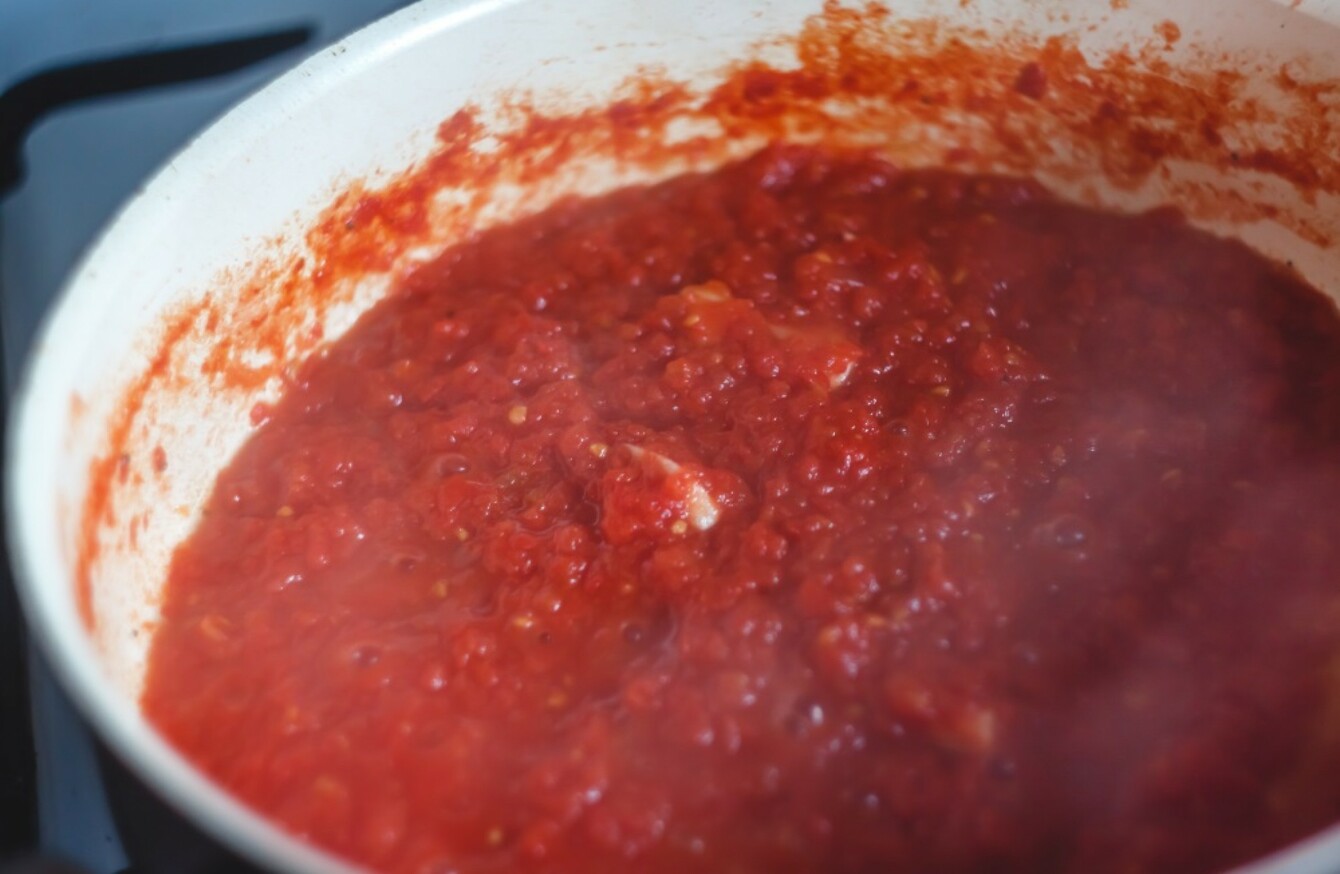 Image: Shutterstock
Image: Shutterstock
EVERY HOME COOK has their own kitchen hacks, cheats and traditions, and we want to know yours.
Each week as part of our Kitchen Secrets series, we ask readers to share their cooking tips and go-to-food and drink ideas. From the secret to quick-and-easy dinners, to the best way to scramble an egg, we set a new question every seven days.
Instant gravy, jarred tomato sauce and pre-made curry sauce… they're definitely convenient, but once you've made your own version once, you might find it hard to go back.
This week, we asked our panel of home cooks for the classic condiments that are tastier, cheaper or less wasteful to make at home.
What's one packet or jarred sauce that's just as easy to DIY?
Next week, we'll be asking readers for the one essential ingredient they always have on hand in the fridge, be it real butter or a jar of olives. Email us on food@thejournal.ie – and you could see your response in the magazine!
Tomato sauce for pasta is so simple: Call it marinara to satisfy your inner American. Gently sautée finely diced onion, carrot and celery in olive oil. Once softened add in a teaspoon of dried oregano and a clove of garlic. A glug of wine then to deglaze the pan and add depth to your sauce, follow this with a good quality tin of tomatoes and a squeeze of tomato purée. Next add your seasoning – salt, pepper and a tsp of sugar are essential.
Let this bubble away until the tomatoes have cooked down and it looses its "watery" look. Then it can be blitzed or pressed through a sieve to make it smooth. This is a great base sauce and brilliant with pasta. It can be elevated with freshly chopped basil, spiked with chilli or smothered in grated Parmesan.
- Donna
DIY your dijon dressing for salads: Making your own salad dressing is really easy, despite what many people think. It's all about balancing flavours. Take a dollop of Dijon mustard, add a splash of white wine vinegar and mix. Slowly whisk in oil, salt and black pepper and you've got a basic French Dressing. Any amount of different things can be added to this dressing..fresh herbs finely chopped, I like tarragon,or a spoonful of honey for a sweeter dressing.
- Angie
Master a basic white sauce and the variations are endless: Pour 300ml of milk into a saucepan, add a bay leaf, a few whole black peppercorns, half an onion, a pinch of salt and bring slowly to the boiling point. Turn off the heat and leave to infuse. In another pot melt 1oz of butter and add 1 tablespoon of flour, then gently stir over the heat for a few minutes. This stage is really important as the flour need to "cook out" a little, without browning.
Slowly pour the strained milk over the flour a little at a time and whisk. Cook on a low heat for a couple of minutes. Now, the add-ins! Add chopped parsley for parsley sauce, grated strong cheddar for cheese sauce, cooked mushrooms for mushroom sauce….
- Angie