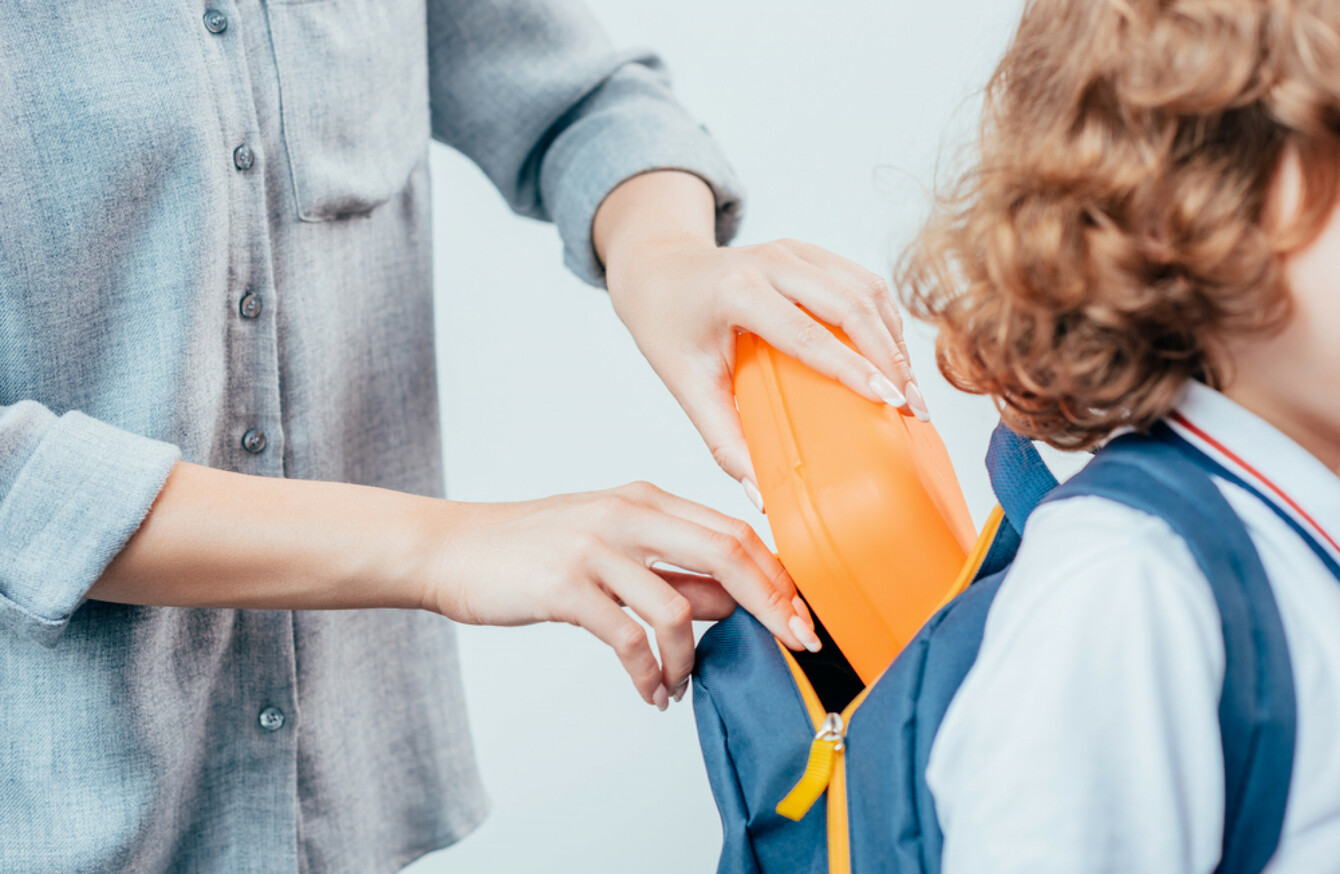 Image: Shutterstock/LightField Studios
Image: Shutterstock/LightField Studios
WE'VE DONE IT, folks. We're almost over the hump of the first full week back to school.
The uniforms are well worn in, the first shrieks of 'MUUUUUM! I CAN'T FIND MY PENCIL CASE' have been heard, and parents all over the country are realising that this year is going to go just the same as the one before, despite their pledges otherwise.
Here are some of the September resolutions parents around the country made this year – and no doubt promptly gave up on…
1.'I will create visually spectacular and delicious lunches each and every day.'
The reality: You  may manage one week of sandwiches cut into the shape of Nick Jr characters, but you will succumb, like we all do, to slapdash lunches which are thrown together with abandon each morning. 
2. "Not only that, but the lunch menu will be varied and nutritious."
The reality: You might cycle between the ham and cheese/just cheese/just ham options for sandwiches, but in essence you'll end up making the same lunch, day in, day out, until June. All those dashed dreams of homemade hummus and pinwheel sambos…
3. "I will ensure that the children are asleep early every night, so they'll have boundless energy the next day."
The reality: Ha. You, like parents everywhere will likely spend a good hour or two chasing half-dressed children through the house every night, begging them to go to sleep. You will bribe, you may even cry a little – but one thing is for sure, once they hit the sack, you won't be far behind them. 
4. "Homework will be fun for us all this year."
The reality: They don't learn the way we did, lads. Maths is not the same. Letters are sounds. They have to draw number lines and work out problems and consider grammar in ways that we simply did not. Homework is a battle – and one that I always suggest providing snacks for.
5. "I will not lose the rag during homework time, I will be patience personified."
The reality: Did I mention the letters-are-sounds thing? It's hard to stay patient during help-with-homework time when you realise your primary (and secondary… and third level) e
#Open journalism No news is bad news Support The Journal

Your contributions will help us continue to deliver the stories that are important to you

Support us now
ducation has left you with absolutely no knowledge of modern-day second class Maths. 
6. "We will eat breakfast as a family every morning."
The reality:: You will choke down a coffee while coaxing the kids to eat something (anything!) before shoe-horning them into their uniform and out the door. As the mornings get darker, so too do the children's weekday wake-ups – but strangely, this never seems to apply at the weekend.
7. "Screen time will be carefully monitored."
The reality: Nope. But it's not the end of the world. We all need to wind down at the end of the day – I know that a good scroll through Instagram makes me feel simultaneously bad about myself and somehow more relaxed. My six year old told us that his brain felt hot after school last year, and I knew exactly what he meant.
8. "We will be a well-oiled school machine."
The reality: Again, nope. Definitely not. Ever. But don't panic. We all get caught up in the organisation overload that this time of year entails. My real back-to-school resolution this year is to take some time to listen to my kids a little more closely rather than ushering them to the kitchen table for homework time. It's in the noise that comes between school and home that our youngest family members share the most intimate parts of their day.