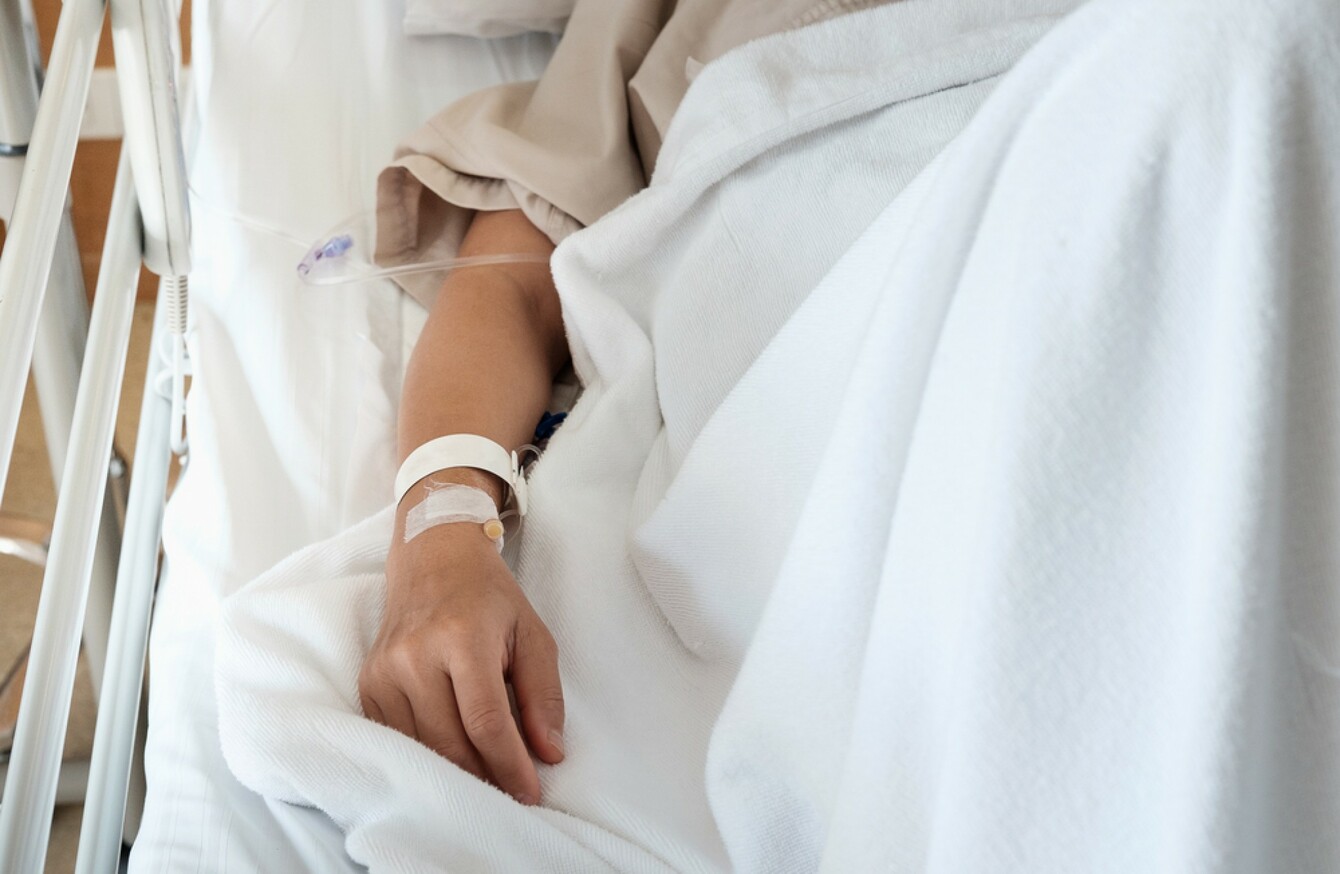 Image: HearttoHeart/Shutterstock
Image: HearttoHeart/Shutterstock
A LEITRIM MOTHER of two young children has been left in hospital for six months after her release was sanctioned, the Dáil has been told.
Sinn Féin TD Mary Lou McDonald today told the chamber of the story of Olivia Harte, a 41-year-old mother of two.
Olivia has been on delayed discharge for the last six months as she was refused an intensive homecare grant despite medical advice saying she should be at home with 24-hour nursing care.
McDonald said:
A mother of two young children, Collette and Ronan, she suffers from an aggressive form of Parkinson's disease. Olivia is currently in the intensive care unit of Cavan General Hospital and has been there for the last seven months.
"Olivia has been on delayed discharge since January, yet remains in hospital six months after she was ready to go home.
She is on a ventilator most of the time and on oxygen to allow her to eat. Olivia is fully cognitive with a memory that would put most of us to shame. She can walk a short distance with assistance, but is physically very weak.
"This is Olivia's reality, lived out in the clinical surroundings of a medical facility while her two children play at her bedside.
The medical team at Cavan General Hospital's Intensive Care Unit say that Olivia should be at home with a 24-hour nurse caring for her, yet she cannot go home to her family because the HSE has refused to fund a homecare package.
McDonald also hit out at the government's spending on home care.
"This government is spending €11m less on homecare than it did in 2008. At the beginning of May, there were more than 4,500 people waiting for homecare packages.
"Vulnerable citizens must be provided with long term care in their home when needed. Olivia is one such citizen."
Taoiseach Leo Varadkar said that he was not at liberty to discuss individual cases.
"I don't have the specific details to hand and there are no patient files on my desk – and even if I did, it would be inappropriate to discuss individual cases."
Varadkar said that he was aware of the challenges of providing 24-hour homecare support, but said that the number of delayed discharges had fallen.
We still have a long way to go, but we're in a much better position than we were.
Varadkar said that while he couldn't say why Olivia was denied the grant, he would raise the issue with Health Minister Simon Harris.