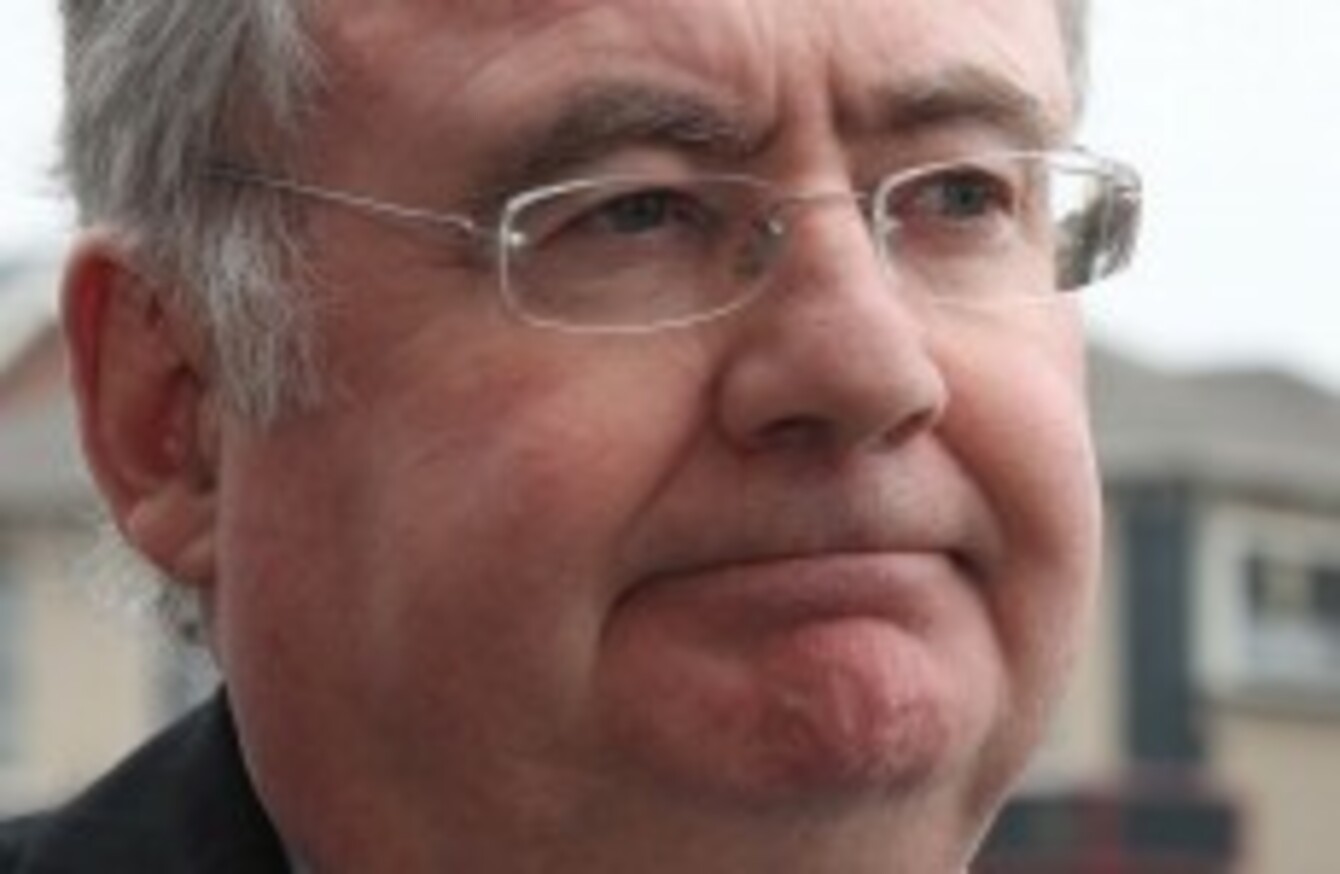 Image: Sam Boal/Photocall Ireland
Image: Sam Boal/Photocall Ireland
Updated: 14.12
FORMER MINISTER PAT Rabbitte has remained coy about what he will do after his time as a TD ends next year.
Yesterday, Rabbitte confirmed he won't be running for re-election in Dublin South West.
This morning he told Today With Seán O'Rourke Labour won't retain two seats in the constituency, but he's confident the party will keep one.
Rabbitte has served as a TD for 26 years and was Labour leader for five years. He was dropped from the cabinet when Joan Burton took over as party leader last July.
When asked about rumours he'll take up a post on Newstalk when his time in office finishes, Rabbitte danced around the issue before saying has "nothing lined up".
Sadly, he did confirm he won't be following in Alan Shatter's footsteps and writing a steamy novel.
I will scratch my head and look up at the sky and for the first time in 44 years have a bit of time to reflect and think.
Rabbitte said he believes more people will return to supporting Fine Gael and Labour ahead of the general election.
He stated that "more and more people will come back to the two government parties" when they realise independents and parties on the "hard left" don't have credible policies.
The former minister said Labour, which consistently gets single figures in opinion polls, has "taken a disproportionate hit for things that had to be done".
Referencing the crisis in Greece, he asked how people would feel if they had to "scrounge" to get €60 from an ATM or wonder "where they're going to buy food next week".
'Daft' hard left
The former Communications Minister went on to criticise Gerry Adams and others, stating: "Much of the analysis of the hard left is daft", noting some politicians "told the Troika to take a hike and take their money with them".
Rabbitte went on to say independents don't offer a credible alternative either as they "cannot even agree on speaking time arrangements in the Dáil".
#Open journalism No news is bad news Support The Journal

Your contributions will help us continue to deliver the stories that are important to you

Support us now
He described Sinn Féin as "a populist nationalist movement, albeit disciplined and well organised". He said their economic policies are "wreckless".
Rabbitte stated that when Labour came to power with Fine Gael in 2011, the country was in an "appalling" situation, only having enough money to pay for services such as those provided gardaí for a further five months.
Surely we deserve some credit for the fact that we've turned the country around?
It was Brian Cowen and Brian Lenihan that drove the ship up onto the rocks, Labour didn't.
Greek 'humiliation'
In terms of the ongoing situation in Greece, Rabbitte said: "I don't like to see anybody humiliated … but let's be clear, it's not one-way traffic … Corruption was rife, they rigged the books, they made false promises about compliance."
He said Syriza has made things worse as they are "entirely inexperienced" and "believe in the politics of magical thinking".