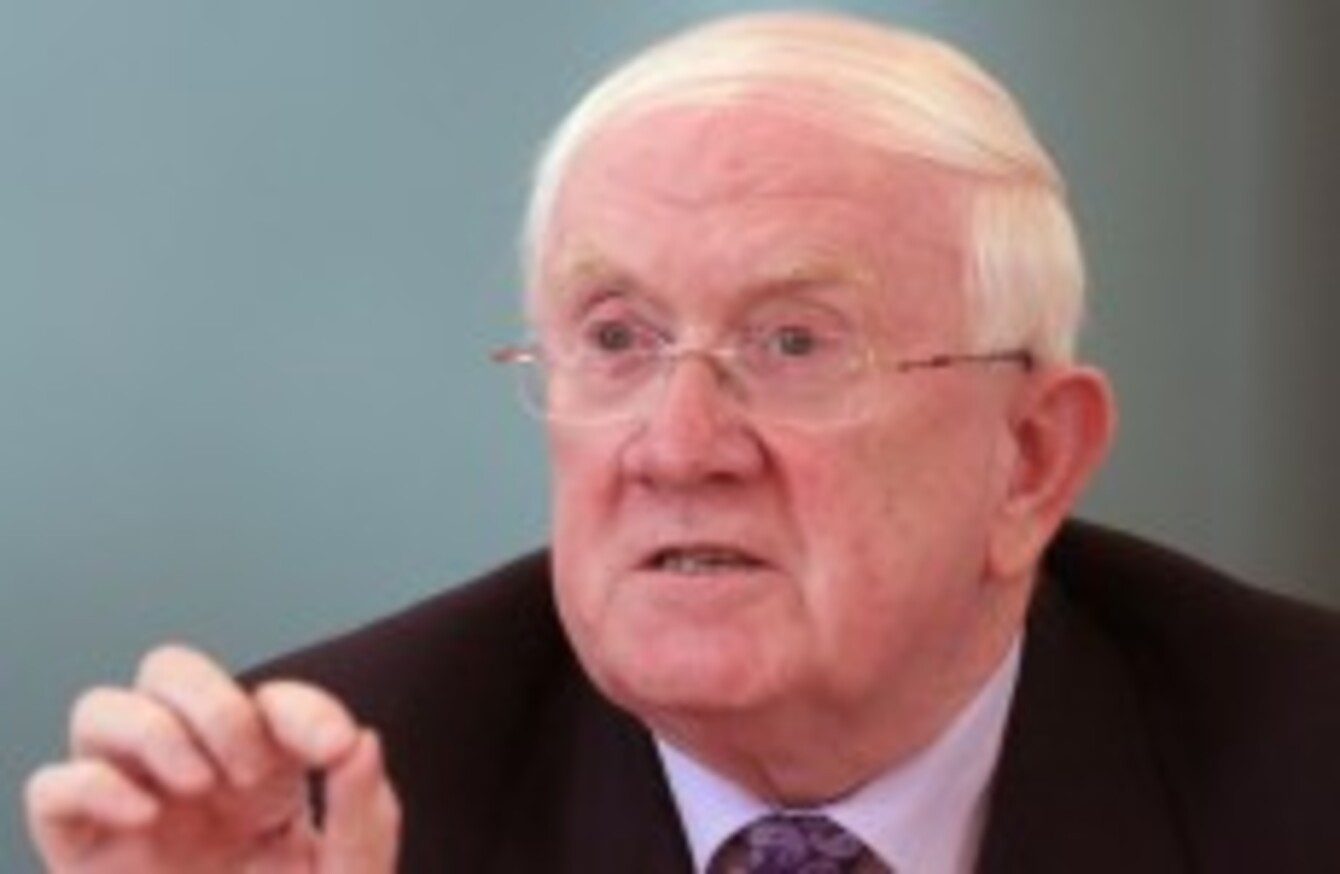 Pat The Cope Gallagher
Image: Laura Hutton/Photocall Ireland
Pat The Cope Gallagher
Image: Laura Hutton/Photocall Ireland
FORMER MEP Pat The Cope Gallagher is the latest former Fianna Fáil minister to plot a political comeback.
Gallagher will seek the party's nomination to run in the Donegal constituency at the next general election, confirming his decision earlier following months of speculation.
The 67-year-old has already issued a letter to every Fianna Fáil member in the new five-seat constituency, seeking their support at the selection convention on 4 October.
He is likely to contest the convention alongside sitting TD Charlie McConalogue and local councillor Pat Daid. A number of others are also expected to put their name forward.
Gallagher is seen as representing Fianna Fáil's best chance of winning a seat in the redrawn constituency which has seen two three-seaters, Donegal North East and Donegal South West, merged into one.
He told Highland Radio: "I have a lot of experience over the years, nothing will replace experience. I describe myself as a hands-on politician, always available to the public, only a phone-call away."
Gallagher lost his European Parliament seat in last year's elections. He was first elected to the Dáil in 1981 and served as junior minister in several Fianna Fáil governments. He was elected an MEP in 2009.
His middle name, The Cope, refers to his family connection to the The Cope agricultural cooperative which operates in west Donegal.
Gallagher is the latest former Fianna Fáil minister to plot a return to he Dáil at the next general election.
Former chief whip John Curran has been selected to run for the party in Dublin Mid-West, while former education minister Mary Hanafin is seeking the Fianna Fáil nomination in Dun Laoghaire.
The party is also expected to decide shortly whether to add Seán Haughey to the ticket in Dublin Bay North where members selected councillor Deirdre Heney ahead of him earlier in the summer.
Speaking this morning, Fianna Fáíl leader Micheál Martin said that it would be a matter for the party's national constituencies committee. Haughey has said he expects a decision within the next fortnight.