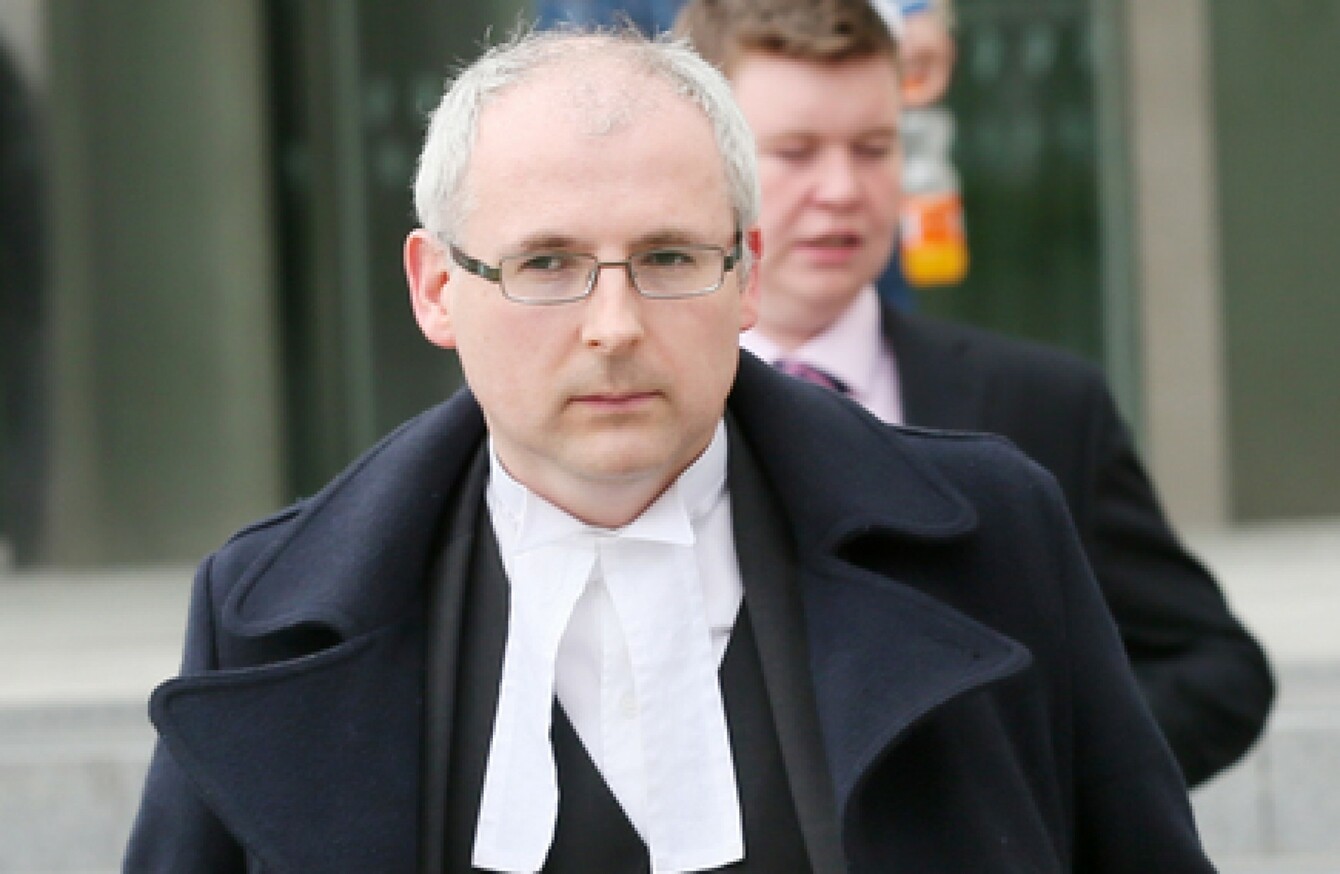 Image: Laura Hutton/RollingNews.ie
Image: Laura Hutton/RollingNews.ie
Updated Dec 10th 2019, 1:30 PM
TRIBUTES HAVE BEEN paid to Irish barrister Paul Anthony McDermott, who has died aged 47. 
A well-known lawyer based in Dublin, McDermott was also a respected commentator on Irish legal issues and a regular writer in the Sunday Times newspaper for over 10 years. 
McDermott had been a junior counsel since 1996, before being made senior counsel in 2015. 
Minister for Justice Charlie Flanagan said he was "deeply saddened" by the news. 
"A very talented barrister, popular lecturer & entertaining newspaper columnist, he will be greatly missed by so many. Ar dheis Dé go raibh a anam," Flanagan said. 
Sinn Féin leader Mary Lou McDonald said that "Ireland has lost a very fine person and outstanding intellect".
Tributes have been paid this morning from the world of politics, media and the law. 
Ken Murphy, the Director General of the Law Society of Ireland, called McDermott "one of the legal profession's great communicators". 
McDermott was an evidence teacher in the society's law school. Expressing his sympathy to McDermott's family and friends, Murphy said: "We also appreciated his wit and sense of humour. This was exemplified in the whimsy of his Sunday Times columns. It made him such a special pleasure to deal with at all times."
John Burns, the Associate Editor of the Sunday Times Ireland, said that the paper was in mourning. 
"His wit and erudition were greatly enjoyed by readers. Our sincere condolences to his wife and family," he said. 
The Office of the Press Ombudsman praised him as a "compassionate lawyer", as well as a "witty newspaper columnist and a wise commentator on radio and television". 
The Council of the Bar of Ireland offered its deepest sympathies to McDermott's family and friends, and paid tribute to his "distinguished career" of a "skilled and knowledgeable advocate".
"I would like to extend our sympathies to Paul Anthony's wife Annick, his children Harry and Andrew, his mother Margaret, his brother James and all of his wider family," said Micheál P O'Higgins SC, Chair of the Council of The Bar of Ireland.
Paul Anthony McDermott took the call to the Bar in 1996 and became a Senior Counsel in 2015. The author of several highly regarded textbooks, he was an expert in a range of legal fields including judicial review, criminal law, constitutional law and contract law.
"Paul will be greatly missed by his many friends here," O'Higgins said.
- with reporting from Gráinne Ní Aodha