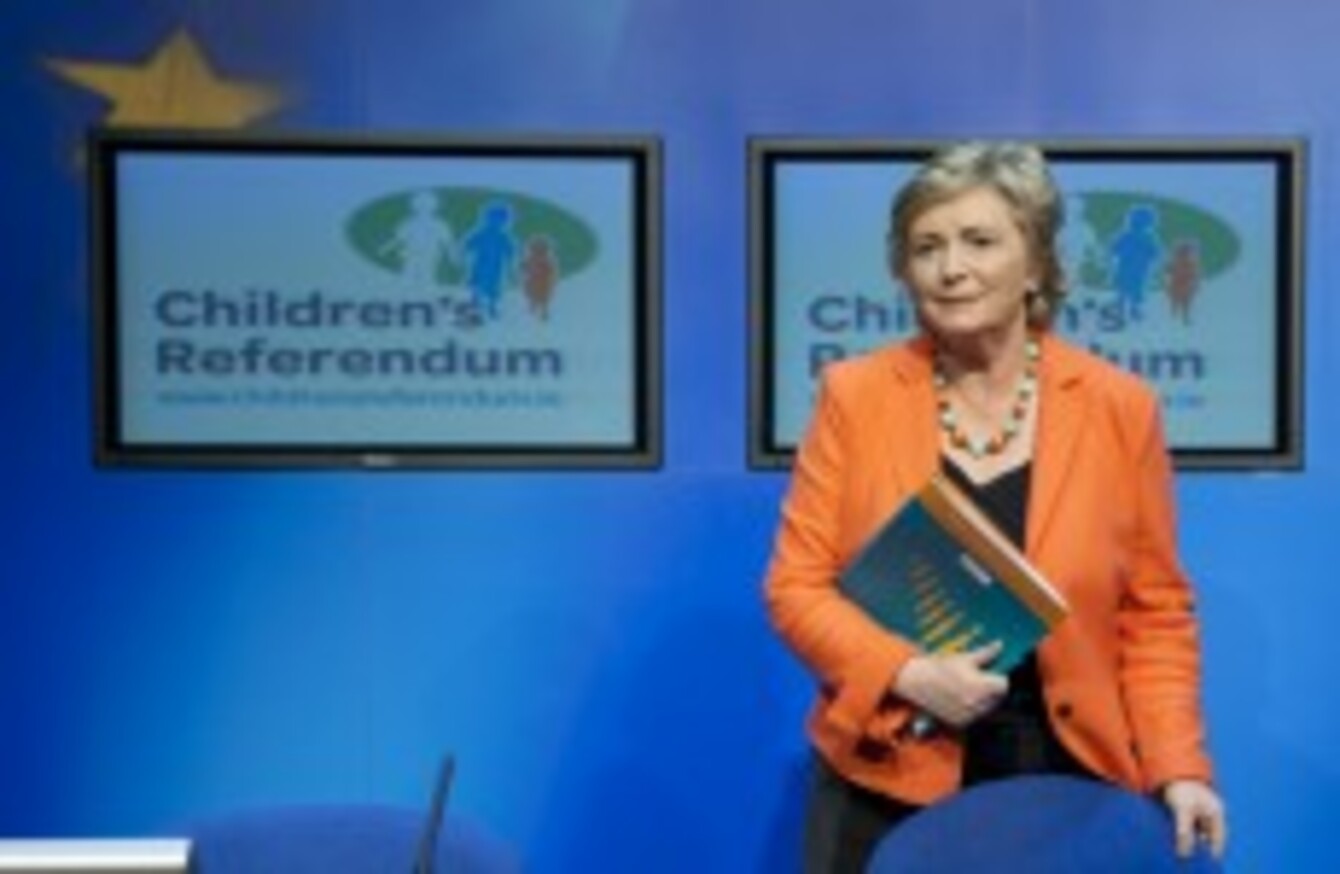 Image: Photocall Ireland!
Image: Photocall Ireland!
THE CAMPAIGNING IS only in its infant days but in seven weeks time the electorate will be asked whether Ireland should change its constitution in relation to children's rights.
The details of the wording of the proposed amendment were released earlier this week and can be read here.
Dealing specifically with minors, the proposed change intends to protect children, support families and promote equality, according to the Government. Those opposed to changing the constitution on this issue argue that transferring responsibility for children from parents to the State is ethically wrong. However, Children's Minister Frances Fitzgerald has said it will not be a "charter" for taking children away from their families.
So while there is still much debate to be listened to, how do you intend to vote in the Children's Rights Referendum?

Poll Results:
I don't intend to vote (285)
I can't vote (I live outside the country, etc) (160)